Suffused scratched from G3 Dick by Lasix error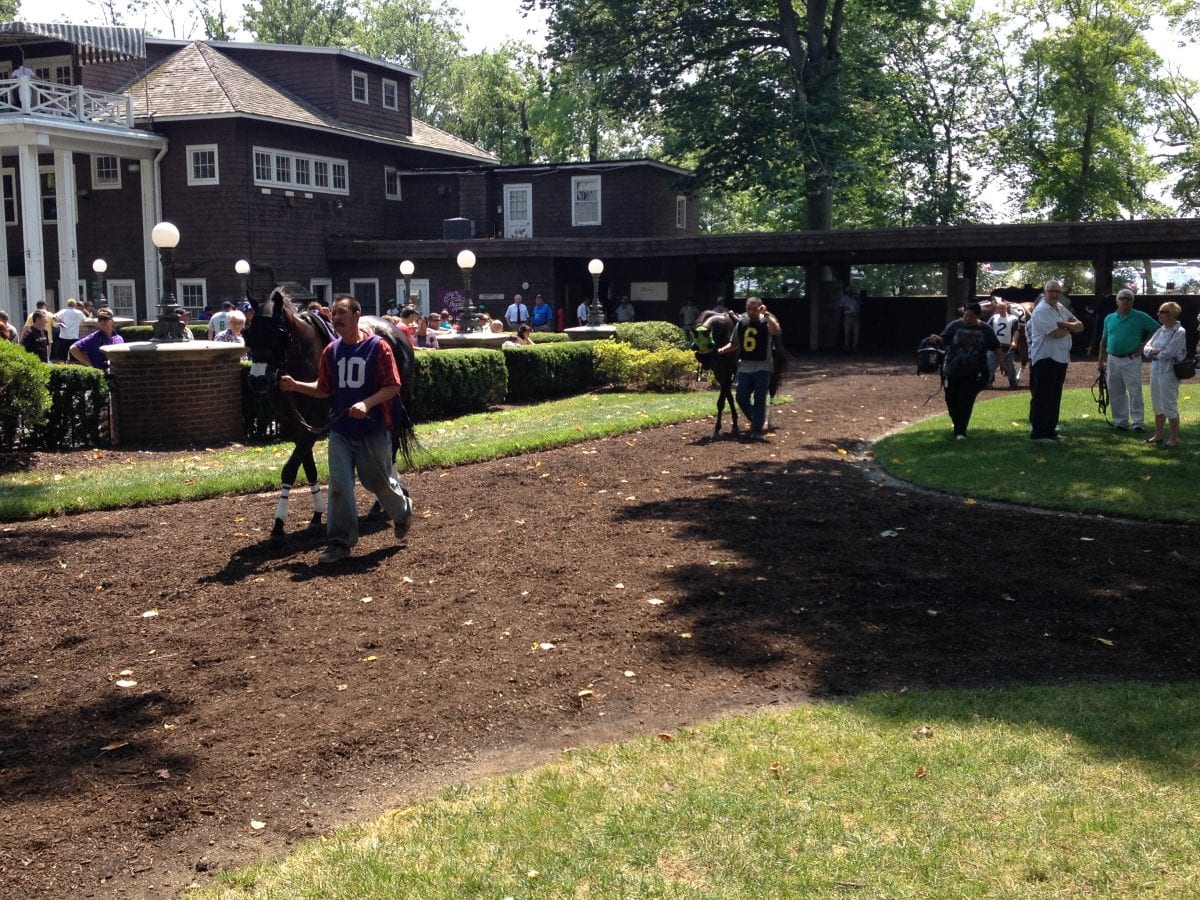 by Doug McCoy
Suffused, the 5-2 second choice for Saturday's Grade III $200,000 Robert G. Dick Handicap, had to be ordered scratched by the Delaware board of stewards after a Delaware state-approved veterinarian failed to show up at the barn and administer the required pre-race injection of the legal diuretic Lasix to the 5-year-old Juddmonte Farm homebred.
Suffused's trainer, Hall of Fame conditioner Bill Mott, confirmed that the Delaware stewards had ordered Suffused scratched.  Real Smart won the race.
"We had shipped her (Suffused) down and were at Delaware Park well before time for her to receive her Lasix," Mott said by phone.  "We had also called the racing office to make sure she was on the list to be administered Lasix before she got there. My people waited and waited, but no one came to the barn, so we finally checked with somebody and they told us the state veterinarian who was supposed to have given her the Lasix had her marked off the list as having been given the injection."
Mott said that he would have considered running the four-year-old Champs Elysees filly without Lasix, but there was no such option.
"I spoke with the stewards and was going to ask if I could run her without Lasix, but before I had a chance to ask they also informed me that there was a rule against doing that," Mott said.  "It's just too bad because it was a graded race, and even if she didn't win but hit the board, that black type in a graded race would have made her more valuable as a broodmare once she was done racing."
Mott said that this spring at Churchill Downs, one of the state veterinarians came to administer Lasix to one of his horses, and as soon as he was finished, he called the Lasix office and reported the horse's name, barn and stall number and confirmed the Lasix had been given.
"It sounded like a good idea, a good example of checks and balances," Mott said.  "Maybe they'll try it at Delaware."
Delaware Park steward Jack Houghton confirmed the reason for scratching and said there would be further investigation regarding the circumstances that led to Suffused being scratched.
One of the pillars of the Association of Racing Commissioner International's uniform medication policy is third-party, state-overseen administration of furosemide (Lasix).  Delaware is one of the states that has adopted that program.
Private practitioner veterinarians had administered pre race Lasix for a number of years but recently a number of states including Delaware have banned that practice.