Maryland, Delaware rule glaucine positives environmental contamination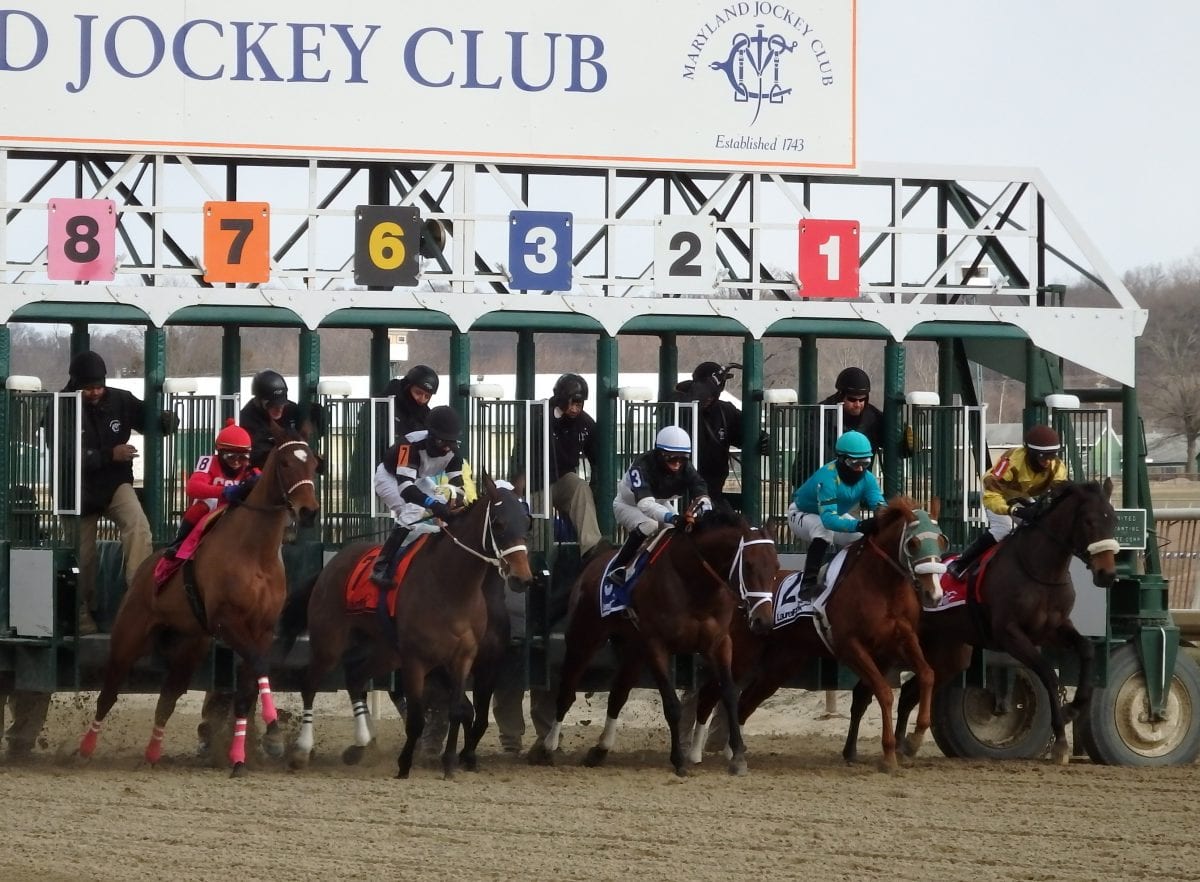 by Frank Vespe
The Maryland Racing Commission on Monday voted unanimously to treat a spate of recent positive tests for glaucine in the state as environmental contamination, to release purse funds that had been held back in some cases since March, and to hold harmless the affected trainers.
"A lot of people were caught unaware through no fault of their own," commissioner Tom Winebrener said during the meeting, which was held via conference call.
"The bottom line is we want to do this the right way," added Commission chair John McDaniel.
The move followed a similar decision made June 18 by the Delaware Thoroughbred Racing Commission (DTRC). There, stewards ruled that Brooks Lass, trained by Scott Lake, and Michaels Butterfly, trained by Gina Rosenthal, would retain their May 25 and May 23 victories, respectively.
The decision will cheer the nine trainers who had glaucine positives in Maryland, whom the Commission has not publicly named.
The issue arose April 14, according to Commission executive director Mike Hopkins, when Truesdail Laboratories, which does the testing in both Maryland and Delaware, found three samples positive for glaucine. One of those samples came from Laurel Park, while the other two were from Rosecroft, which hosts harness racing.
Several more positives followed shortly thereafter, ultimately affecting nine trainers and prompting the Commission and Truesdail to work "hand in hand," Hopkins said, to investigate further.
That investigation led to the conclusion that when glaucine, an alkaloid naturally occurring in the tulip poplar tree, is found along with one of three other alkaloids — protopine, asimilobine, and liriodenine – "it is more likely than not that an environmental contamination was the basis for its ingestion," the Delaware Thoroughbred Racing Commission stewards wrote in their June 18 ruling, which was based on the research Truesdail had conducted as a result of the Maryland cases.
In all of the samples in question in both states, glaucine was found along with one or more of the other alkaloids.
The apparent source of the glaucine was the sawdust several trainers used as bedding for their horses. "Typically, the horse will ingest wood shavings with its feed or will inhale sawdust from its bedding and obtain trace quantities of glaucine (and associated alkaloids) in this matter," wrote the DTRC stewards.
The sawdust in question came from Pine View Enterprises and is used by many area trainers. Truesdail tested both sawdust from the positive horses' stalls and some obtained from Pine View itself, finding what Hopkins called "very high" levels of glaucine.
But Hopkins said that fixing the problem isn't quite as simple as it may seem.
That's because Pine View obtains its wood from a third party vendor and does not control what wood it receives for sawdust. "They just grind up what their supplier sends them," Hopkins said.
As a result, trainers said that they had moved away from the use of sawdust and towards more expensive bedding materials which come labeled, so they can be sure they are not using wood likely to have glaucine.
Glaucine, not generally available in the United States but sold as cough medicine in Iceland and several eastern European countries, reportedly can have bronchodilator and anti-inflammatory – and thus performance-enhancing – effects.
Those facts prompted commissioner Mary Louise Preis to ask Hopkins whether the glaucine, even if the result of environmental contamination, might have given the horses in question "an advantage over the other horses."
"We don't know that," Hopkins replied.
It also raises questions about how to handle glaucine going forward. The Association of Racing Commissioners International's Uniform Classification Guidelines do not include glaucine at all, and as a result, there is no recommended penalty or threshold for it.
The Racing Medication and Testing Consortium on June 2 announced the formation of a task force on glaucine to "identify existing information, determine what research, if any, needs to be conducted, and develop a plan to address the use of glaucine as a performance enhancer as well as address potential sources of environmental contamination for the compound," according to a release.
But the task force's recommendations are not expected any time soon.
In the interim, the Maryland Racing Commission also voted yesterday to formalize its position on glaucine based on its actions Monday. Going forward, the Commission will treat cases in which glaucine is found along with one or more of the three other alkaloid as environmental contamination and will take no action. When glaucine is found on its own, however, the Commission agreed it would pursue administrative action against the trainer and possibly the owner, though it did not specify what that action would be.
"They did the right thing," one of the affected trainers said Tuesday morning. "It's sad it took them four months, but I'm glad it all worked out."