Gabby Gaudet to join NYRA's Saratoga team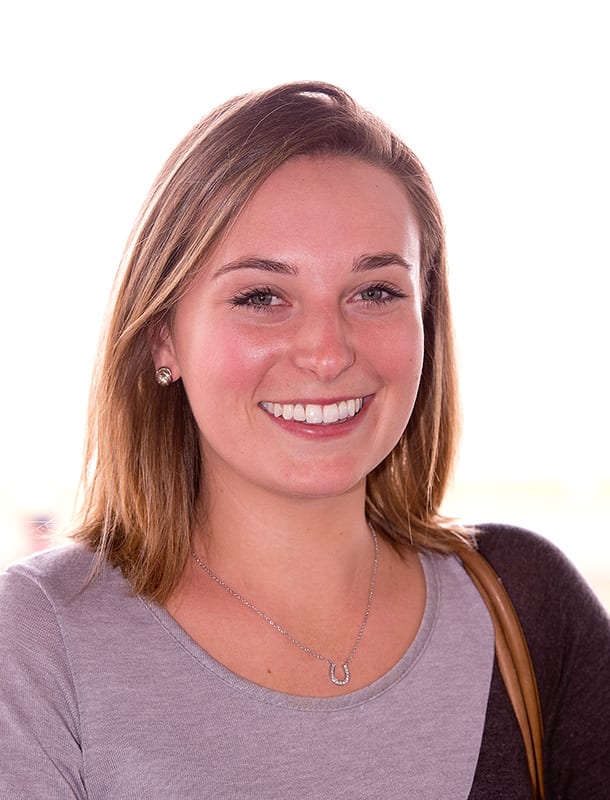 Gabby Gaudet.
From a NYRA release
Gabby Gaudet, the on-air host of Gulfstream Park's simulcast show during its championship meet and racing analyst for the Maryland Jockey Club, and trainer Tom Amoss, who has served as a racing analyst for TVG and ESPN, will join the New York Racing Association's celebrated broadcast team for the launch of Saratoga Live on July 22.
Gaudet and Amoss will be adding their unique talents to those of NYRA TV handicapper Andy Serling, host Jason Blewitt, paddock reporter Maggie Wolfendale, former champion jockey Richard Migliore, and track announcer Larry Collmus for the duration of the 40-day meet.
Saratoga Live will be broadcast both nationally and regionally through NYRA's partners at Fox Sports (FS2), MSG+ and the Altitude Sports Network, and will feature more than 80 hours of live racing coverage including 40 stakes races. Additionally, all NYRA races broadcast by FOX Sports will stream live on the FOX Sports GO app and FOXSports.com.
Coinciding with this unprecedented level of Saratoga coverage will be the launch of NYRA's new national advance deposit wagering platform, NYRA Bets, which will be open to horseplayers across the country.
"The addition of Gabby and Tom only underscores the depth of our Saratoga coverage," said Tony Allevato, NYRA Executive Producer and President of NYRA Bets. "Both are well respected and bring unique perspectives on racing telecasts. They join an incredible team providing the best analysis in racing. Saratoga Live will be must-see TV for our fans across the country, and we look forward to the launch on July 22."
Gaudet, the daughter of mid-Atlantic trainers Eddie and Linda Gaudet, began providing race analysis and paddock reports for the Maryland Jockey Club in 2013 and also served as the racing analyst for Arlington International Racecourse in the summer of 2014. A member of the 2015 Breeder's Cup broadcast team, Gaudet has been seen on popular horse racing TV and digital networks such as TVG, HRTV and XBTV.
"My first job in racing media was at Saratoga, and I'm honored to come back to join such an accomplished team at NYRA," said Gaudet. "Saratoga Live is an exciting new addition to the racing landscape, and one that horseplayers will find indispensable."
Amoss, a native of New Orleans and a graduate of Louisiana State University, worked for Hall of Famer Jack van Berg, Frank Brothers, Larry Robideaux and John Parisella before going out on his own in 1987 at the age of 25. Since then he has saddled dozens of stakes winners, including Heritage of Gold, heroine of the 2000 Go For Wand at Saratoga, and Backtalk, who took the 2009 Sanford Stakes at the Spa.
"I've been lucky enough to win some big races at Saratoga, including the Go For Wand Handicap with Heritage of Gold, and there is no better feeling in the sport," said Amoss. "This is an opportunity to offer an additional perspective to this outstanding group of handicappers and analysts, and I'm excited for opening day."
Saratoga Live will debut on Friday, July 22 at 4 p.m. ET with coverage of Saratoga's Opening Day and the Grade 3 Schuylerville Stakes.