France's Lara Le Geay wins FEGENTRI race at Pimlico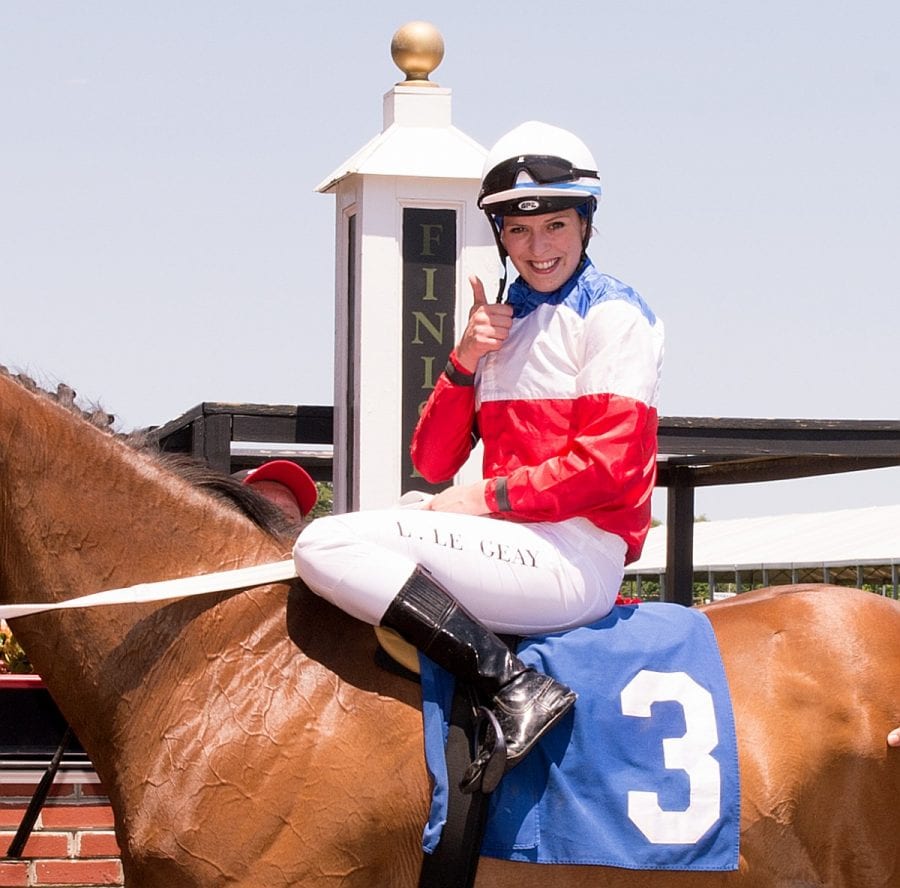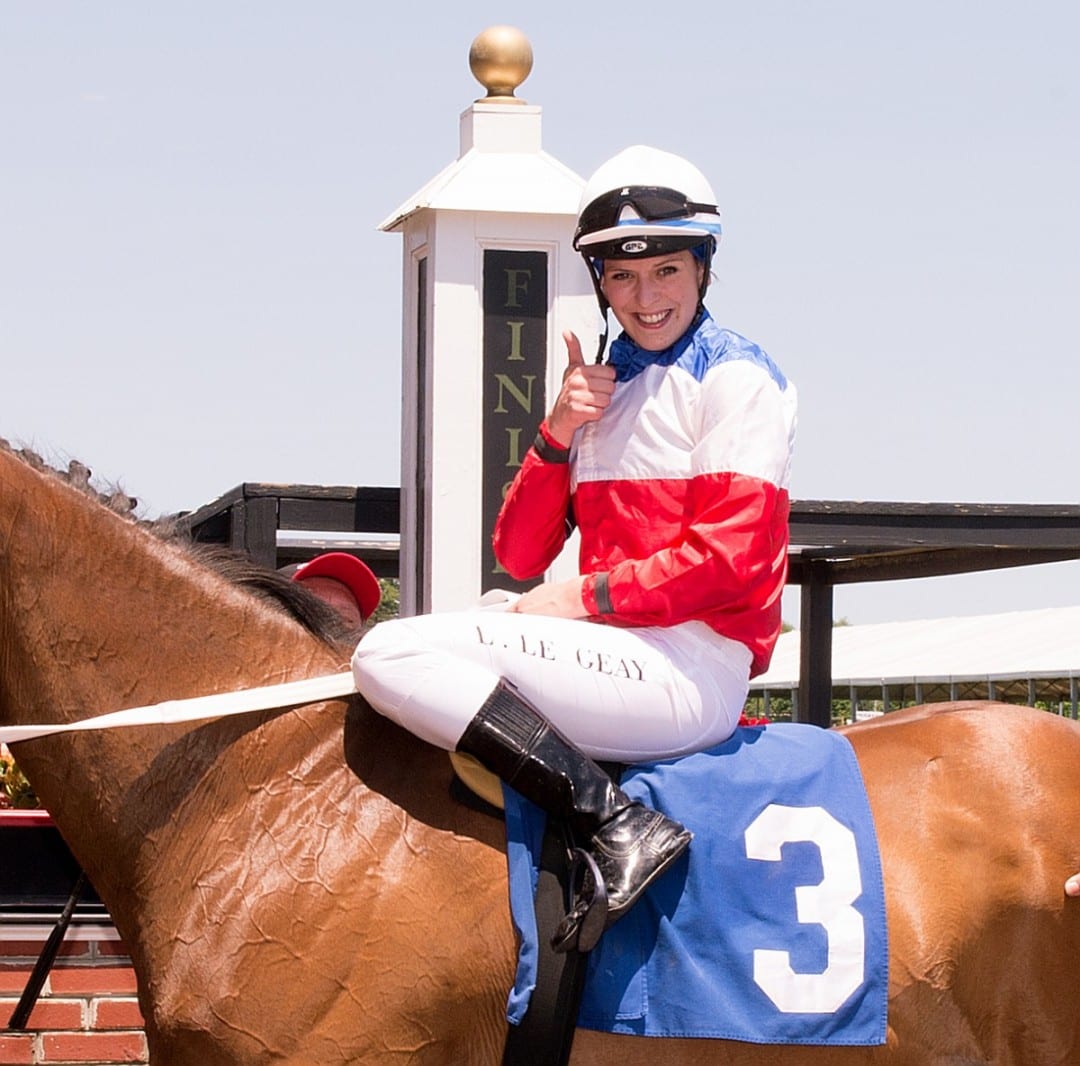 Lara Le Geay. Photo by Jim McCue, Maryland Jockey Club.
From a Maryland Jockey Club release
No Delay, a 30-1 longshot ridden by Lara Le Geay of France, drove past Counting Days inside the final sixteenth to win the FEGENTRI International Federation of Gentlemen & Lady Riders race Thursday at Pimlico.
No Delay returned $65.
For Le Geay, one of the top five riders in the FEGENTRI standings, it was her first mount in the U.S.
"It was my dream to ride and win in America," said Le Geay whose brother is a trainer in her native country. "Very perfect today. The race track was very good, my horse was perfect. First time I ride in America and I won."
Founded in 1955, FEGENTRI's main purpose is to promote international races for men and women amateur riders. The group was founded in 1955 by amateur riders from France, Germany, Italy, Sweden and Switzerland. Many nations have joined since 1955, and today the membership consists of 25 different countries.
Riders who have participated in FEGENTRI include Maryland-based jockeys Trevor McCarthy and Forest Boyce.
No Delay, a 7-year-old trained by Willie Kee, covered the 1 1/16 mile turf course in 1:42.54 while winning for the sixth time in 42 starts.
FEGENTRI continues Friday at Penn National.
When asked about her future plans, Le Geay said, "I would like to win the FEGENTRI Championship and win [Friday]."