"Goosebumps" from Nyquist gallop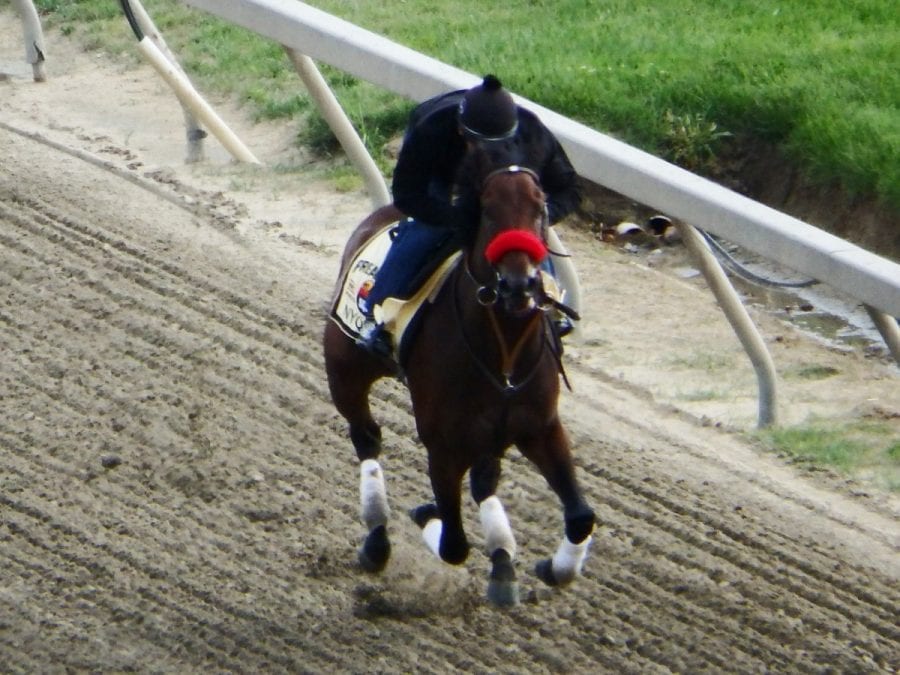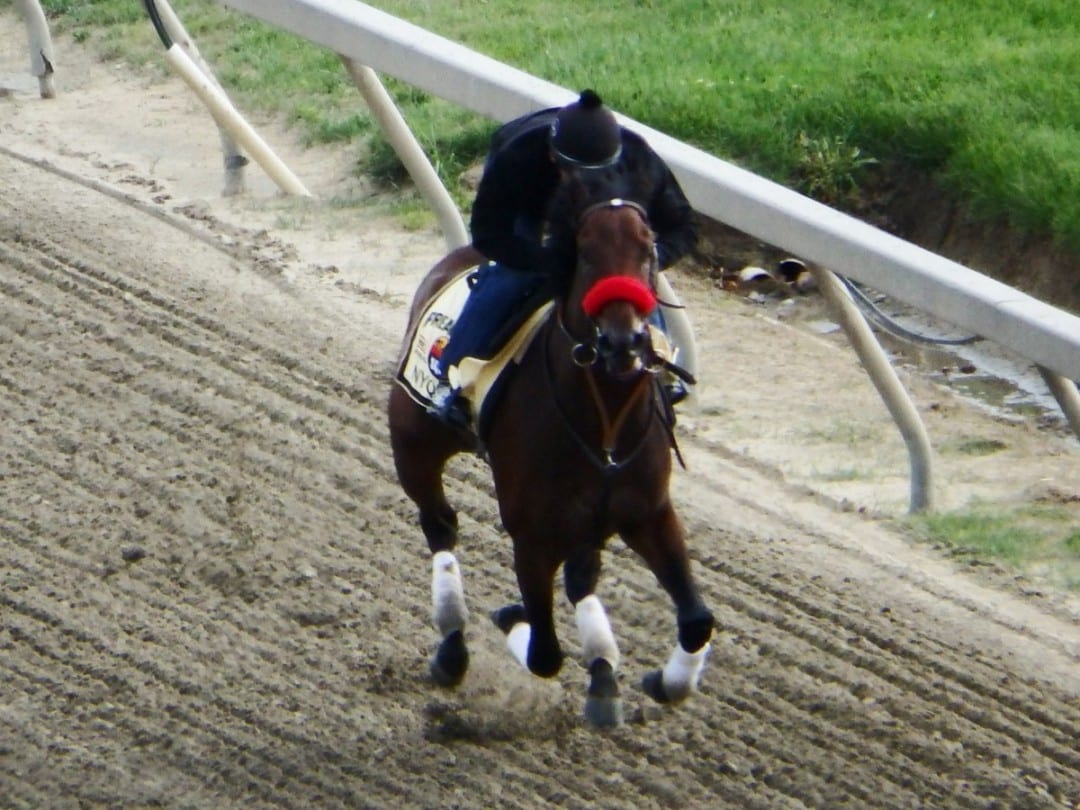 Nyquist on the track this morning. Photo by The Racing Biz
From a Maryland Jockey Club release
Kentucky Derby hero Nyquist galloped a strong mile Sunday morning at Pimlico Race Course in preparation for Saturday's 141st Preakness Stakes (G1).
"He's a special horse. When you get here in the morning and walk down the shedrow and you're able to look in his eye, you know you're right alongside greatness," trainer Doug O'Neill said. "What he did today gave you goose bumps, but he does that every day. It's only been eight days since he won the Derby, so you'd expect a little deflation in his energy level, but he was as strong as ever."
Reddam Racing LLC's undefeated 3-year-old colt backtracked in the company of a pony ridden by assistant trainer Jack Sisterson to the top of the first turn before reversing direction and breaking off for a once-around gallop that was completed in full stride under exercise rider Jonny Garcia.
"We're very happy. The plan going into today was to have a comfortable gallop. We got him going a minute and 55 seconds for a mile, under a two-minute lick," O'Neill said. "Jonny was happy. The way he looked out there left us all smiling."
Nyquist, who scored a 1 ¼-length decision over Exaggerator in the Derby, has an alternating training schedule that includes jogging one day, galloping the next day. The son of Uncle Mo is slated to jog two miles at Pimlico Monday morning.
"He had five races as a 2-year-old, and with babies you've got to go easy on them. He just never missed a beat. We started having that approach with him early on, and as he continued to win, we weren't going to change," said O'Neill of the unique training regimen.
Nyquist has flourished under the alternating morning activities while capturing five Grade 1 stakes among his eight victories without defeat.
"He's a special horse. We just got to stay injury free, and this journey hopefully has a long road ahead," O'Neill said.
Nyquist will go to the track Monday at 8:30 a.m.