Exaggerator, other Derby horses eye Preakness date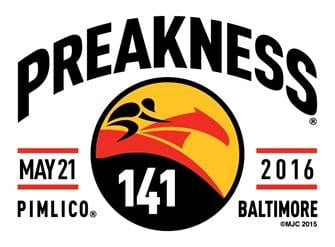 From a Maryland Jockey Club release
With trainer Dale Romans back at his Churchill Downs barn for the first time since being involved in an automobile accident Kentucky Derby night, his Preakness hopeful Cherry Wine galloped 1 ½ miles under Faustino Aguilar Friday morning.
"This is the first day I have been able to walk," Romans said about the accident that sent three passengers in his car to the hospital. "I feel much better. I still have sore ribs and back but I think the medication is starting to kick in.
"My newest thing is to make sure you always wear your seatbelt," added Romans, who reported that Cherry Wine would breeze Saturday morning.
Romans won the 2011 Preakness with Shackleford, whose exercise rider was Aguilar.
Derby third-place finisher Gun Runner galloped 1 ½ miles at Churchill Downs with regular exercise rider Carlos Rosas aboard. Looking on were Chris Baker, Chief Operating Officer of Three Chimneys, and Doug Cauthen, Vice Chairman of Three Chimneys.
The Steve Asmussen-trained Gun Runner is yet to be confirmed as a definite for the Preakness.
"We still don't know; it's up to Steve," Cauthen said.
Asmussen was not at Churchill Downs Friday morning.
Rosas was also the exercise rider for Curlin, who went on to win the 2007 Preakness after finishing third in the Kentucky Derby.
"Gun Runner is playful where Curlin was all business," Rosas said. "Gun Runner has a big heart. He is playful, but you wouldn't want to pick a fight with him."
Kentucky Derby runner-up Exaggerator walked the shedrow at trainer Keith Desormeaux's Churchill Downs barn Friday morning.
"Keith decided to give him an extra walk day," said Julie Clark, assistant to Desormeaux. "He will gallop Saturday and ship Sunday. Keith is going to be at Pimlico Monday and the idea has been tossed around of a light, half-mile breeze Tuesday."
Exaggerator has impressed Clark with his energy level.
"He has a lot of energy," Clark said. "He is not mean; just playful, and I like that. He has limitless energy, and I am like, 'Are you tired yet?' "
Clark picked up on that limitless energy the first time Exaggerator came east last summer.
"He flew to Keeneland and was vanning to Saratoga and the truck broke down and they had to wait for another van," Clark said. "He galloped two days before the Special, which is one of my favorite races. (Jockey) Junior (Alvarado) was waiting with him, being patient and waiting for a hole and Exaggerator was like 'I'm going through.' The next day he was like he never ran at all."