Delta Bluesman aims for front-running Decathlon score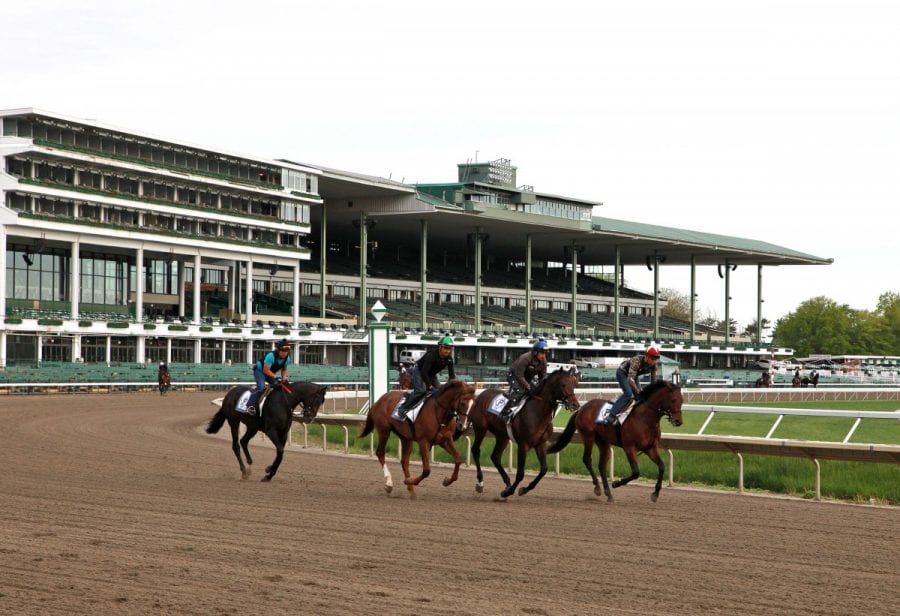 Photo by Bill Denver/Equiphoto.
From a Monmouth Park release
Trainer Jorge Navarro is keeping no secrets about his entrant in Saturday's opening day feature at Monmouth Park, the six-furlong $75,000 Decathlon Stakes.
"We're going to the lead," said Navarro, from his full barn on the Monmouth Park backstretch. "He does his best running when he's in front. He's super fast and doing great. He will be on the lead."
Delta Bluesman, 3-1 on the morning line, enters the Decathlon off a gate to wire score at Gulfstream Park on April 13, going six furlongs in a snappy 1:08 4/5.
"He did it so easily that day," Navarro said. "I kept putting him on turf and finally I said 'forget it.' We are sticking with dirt and off that last race, he's staying on dirt. He was in-hand in the stretch. He's been doing great since he got here and should be on his game Saturday."
From 40 lifetime starts, Delta Bluesman has a record of 7-10-7 and earnings just north of a quarter million dollars. From four starts this year he has a win, a second and two off the board finishes, those coming in turf tries.
J. J. Gonzales, new to the Monmouth Park jockey colony after years of success in south Florida, has the call on Saturday when the pair break from post seven in the eight-horse field.
The toughest competition is likely to come from last year's Decathlon winner A.P. Indian, who's been named the 5-2 second choice and the morning-line favorite Seeking the Sherif, who goes first time on the East Coast after being claimed for $50,000 last out by David Jacobson on March 20, 2016.
The Decathlon will go as race 10 on the 11-race card. Post-time for the 2016 season will be 12:50 p.m. Saturday's feature goes at 5:24 p.m.