Bruce Quade to receive Tesio Award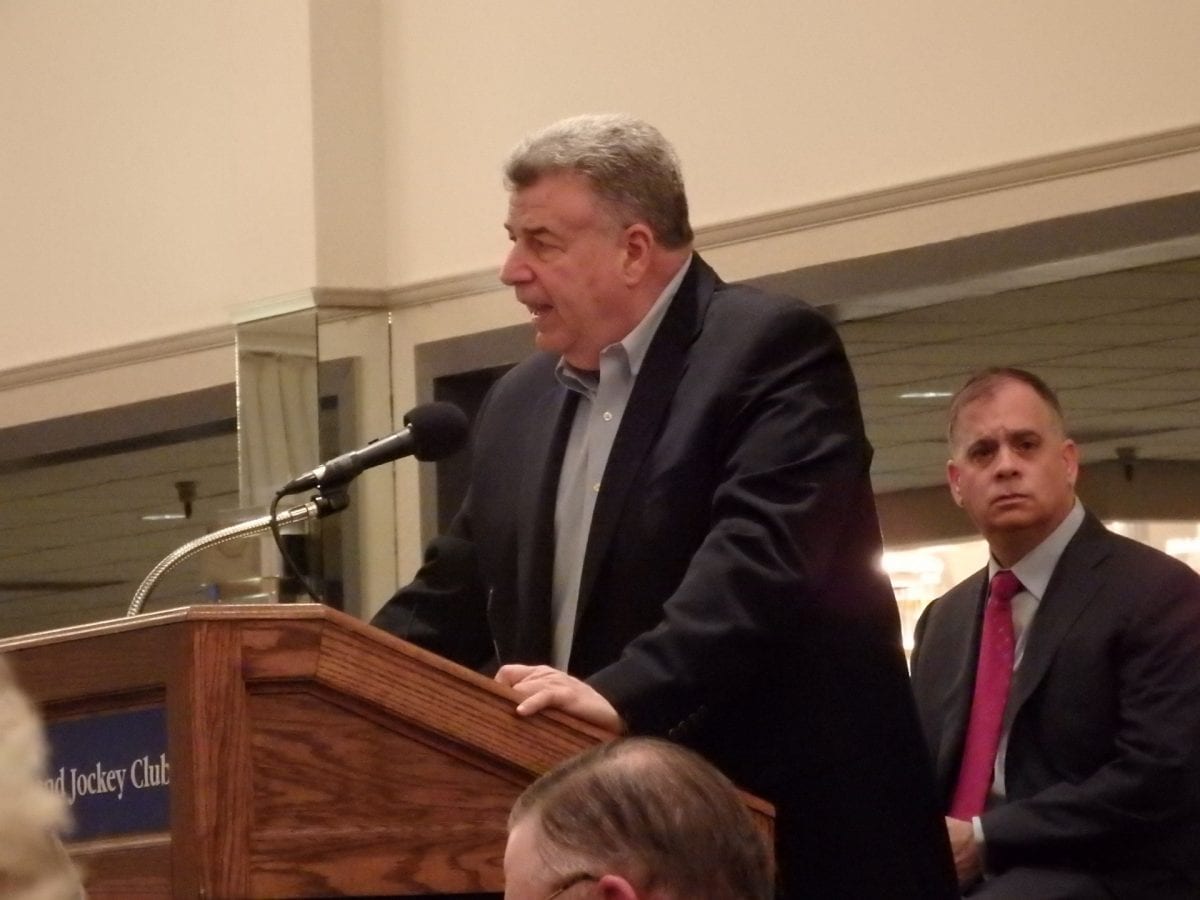 Bruce Quade speaks. Photo by The Racing Biz.
by Frank Vespe
Maryland Racing Commission member and former chairman Bruce Quade will receive the Maryland Horse Breeders Association's (MHBA) Federico Tesio Award at its annual awards dinner April 27, MHBA executive director Cricket Goodall announced at the Commission's monthly meeting this afternoon at Laurel Park.
"The Federico Tesio Award is determined by a majority vote of the board of directors of the Maryland Horse Breeders Association to recognize significant accomplishments to this industry, an individual who has made significant contributions," Goodall explained afterwards.

Quade, who served as chairman from 2012 to 2015, certainly qualifies.  In 2015 he received the Nancy Alberts Achievement Award from the Maryland Racing Media Association for his efforts to improve and revitalize the sport in the Free State.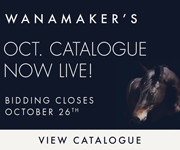 "I'm very honored," Quade said.  "Everybody, if they don't, should recognize the importance of breeding to the past, present, and future of the Maryland horse industry."
But Goodall hastened to point out that this award was about more than assisting the breeding industry.
"Of course, Federico Tesio was probably the most famous breeder in the world," she said, "and so we're acknowledging his importance by naming the award after him, and we're saying that this is not a typical annual award."
Prior recipients, she said, have included former Maryland Governor William Donald Schaefer, sports announcer and Maryland Million co-founder Jim McKay, and famed horsewoman Allaire Du Pont.
It is not, however, an annual award at all; instead, it is given only when the MHBA board feels moved to action.
"It's been many years since the board has acted because it has to be a consensus," Goodall explained.  "In this case it was unanimous.
"Bruce Quade has just had a huge impact," she continued.  "When he took over as chairman, he just looked over the whole industry to see what was needed and what needed to be addressed."
Among the things Goodall pointed to: Quade's work on the 10-year deal governing racing among horsemen, the tracks, and the breeders; his formation of the state's breeding task force, which she said "resulted in a competitive bonus program for Maryland"; and his leadership of the Commission as it became one of the first states to adopt the Association of Racing Commissioners International's national uniform medication program.
"He came into the Commission with new eyes and was able to look at it and institute important changes," Goodall said.
"I'm pleased to have been a part of the efforts to revitalize Maryland racing," Quade noted.