Maryland Racing Commission gives go-ahead to Pimlico study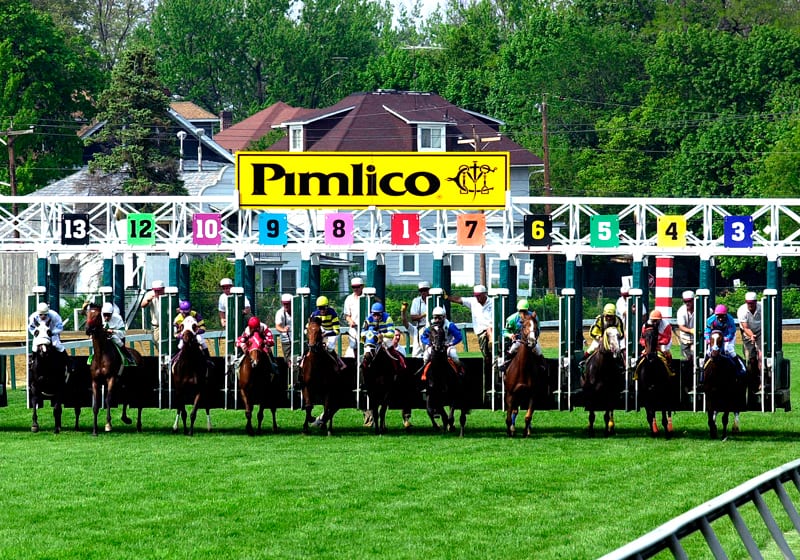 by Frank Vespe
By the time a dozen or so horses hit Pimlico's first turn in next month's Grade 1 Preakness Stakes, the Maryland Stadium Authority study on the future of Pimlico may also be nearing its first turn.
The Maryland Racing Commission today gave its sign-off to the study, unanimously empowering chairman John McDaniel to represent the Commission in its oversight role as the study goes forward.
"In my judgment, this is probably one of the most important items we'll be engaged with going forward," McDaniel said.
The two-phase, $280,000 study is intended to analyze the current state of the Pimlico site, determine options for how to make it a viable long-term home for racing in general and the Preakness in particular, and to "guide the state in the extent of its potential support for renovating" Old Hilltop, according to Commissioner Bruce Quade.
The study will be paid for with funds contributed by the Stadium Authority itself, the Maryland Jockey Club, and the Baltimore Development Corporation, which describes itself as a nonprofit organization that "serves as the economic development agency for the City of Baltimore."
The first phase of the study will be a facilities assessment.  At that point, the Commission will determine whether to proceed with the second phase, which is to provide development alternatives.
Pimlico's rundown state has been a matter of concern in the racing community for years, and that concern spiked last year at Preakness time when Maryland Jockey Club officials hinted that Old Hilltop's days might be numbered.
Yet, because of the economic clout of the Preakness — and the political clout of Baltimore City in Annapolis — moving the Preakness and shuttering Pimlico aren't just business decisions.  They have a substantial political dimension, too.
There emerged during the recently completed Maryland legislative session what one source called a "battle of studies," with numerous proposals floated.
But, as Quade put it during today's Commission meeting, "Who better [to conduct such a study] than the Stadium Authority?"
Created in 1986 as a response to the Baltimore Colts' midnight ride out of town, the Maryland Stadium Authority has taken charge of numerous projects throughout the state, among them Oriole Park at Camden Yards and the Baltimore Ravens' M&T Bank Stadium.
"Our goal is to start the study as soon as the Stadium Authority meets May 3," McDaniel said.
NOTES FROM THE COMMISSION
The Commission today adopted on an emergency basis the latest changes in the Association of Racing Commissioners International's controlled therapeutic medication schedule.  That places four new medications — guaifenesin, cetirizine, ranitidine, and cimetidine — on the list of permitted medications.  It also changed the threshold levels at which positives are called for two medications (omeprazole and xylazine), with the former now permitted up to 10 nanograms per milliliter of plasma or serum and the latter up to 200 picograms per milliliter of plasma or serum.  Commission executive director Mike Hopkins said that it would take four to six weeks for the new regs to take effect, and the Commission agreed with his recommendation that trainers whose horses test above current thresholds of omeprazole and xylazine but below the new levels be issued a warning rather than penalized as a positive.
Maryland Jockey Club president Sal Sinatra remained bullish on the company's latest off-track wagering facilities.  "I think [Boonsboro] is going to do better than we estimated," he told the Commission.  And, he added, the OTB in "Timonium continues to wow everybody.  The last two Saturday's we've done well over $100,000 in handle there."