Report: Stronach Group looking to take over Parx racing ops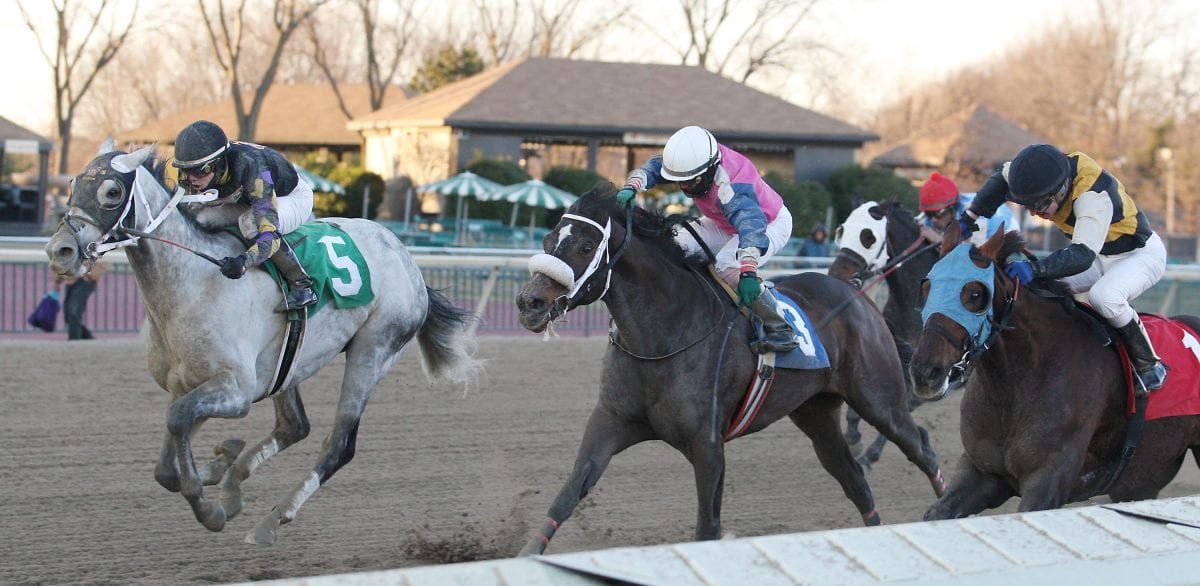 Photo of racing at Parx Racing by Bill Denver/EQUI-PHOTO.
by Frank Vespe
The Stronach Group, parent company of the Maryland Jockey Club, is in discussions to take over the racing operations at Parx Racing, according to a report in Horse Race Insider.
The report did not specify a source.
The move would give the Stronach Group control of racing at Pennsylvania's largest flat track, which in 2014 saw handle on its live product of more than $258 million, according to the Pennsylvania Racing Commission.  That same year, Parx, located in Bensalem, PA, near Philadelphia, paid out purses of more than $55 million.
Sal Sinatra, president and chief operating officer of the Maryland Jockey Club, declined to comment, as did Parx racing secretary Sam Elliott.  Joe Wilson, the chief operating officer at Parx Racing, did not immediately return a call seeking comment.
The move has been whispered about on the backsides of both Parx and Laurel Park in recent weeks.
Such a move makes racing sense.  The Stronach Group had entered last summer and fall into discussions with Delaware Park management with the aim of creating a racing circuit involving Delaware and the Maryland tracks, though those discussions ultimately did not bear fruit.
Parx ultimately represents a bigger prize — and a bigger impact on mid-Atlantic racing — than does Delaware.  The track's 153-day schedule this year is nearly twice the 81 days slated for Delaware Park.
In theory, such an arrangement would allow track operators to schedule racing in such a way as to minimize competition, either for the betting dollar or for horseflesh.  Sources have said that a combined Parx-Maryland operation would be able to harmonize the tracks' condition books, thus making better use of the region's diminished horse population, and perhaps assuaging the concerns of some regional horsemen.
Parx also has something of a reputation as a track that does little to market its product and has very high takeout — conditions which the Stronach Group may seek to alter if it does, in fact, take over the track's racing operations.