by Doug McCoy
Trainer Kelly Breen doesn't worry a lot about what the oddsmakers think of his runners. He says he and his owners George and Lori Hall have a simple approach regarding where and when they run their horses.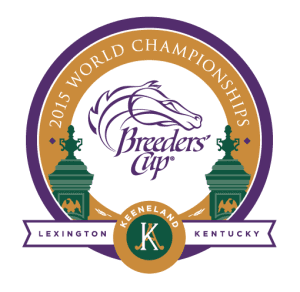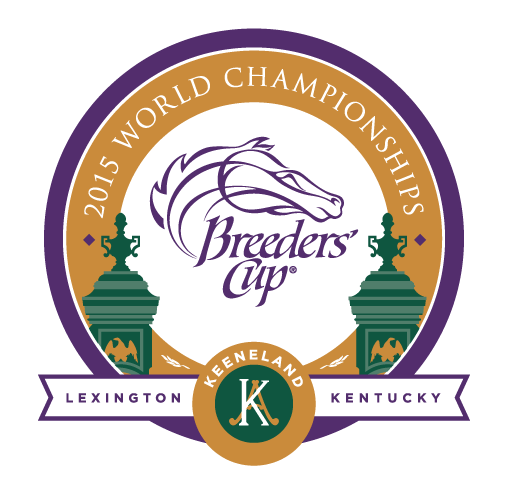 "If they fit, we run them," Breen said Thursday from Keeneland, where he has three of Halls's stars entered in the 2015 Breeders' Cup. If history teaches us anything, one shouldn't take any of the Hall horses lightly. In the 2011 Belmont Stakes experts gave Ruler on Ice little chance, and the bettors sent the New Jersey-based runner off at odds of 24-to-1. The Roman Ruler colt showed them the error of their ways when he splashed to victory that day over a sloppy Belmont strip, leaving Kentucky Derby winner Animal Kingdom in his wake in sixth.
This season Breen's chief head-turner is Calamity Kate who is entered in the Breeders' Cup Distaff at a mile and an eighth on Friday. The three-year-old filly is listed at 30-1 for the Distaff, but she has surprised the bettors more than once in her career. She was 19-1 when she broke her maiden at Belmont in 2014, and she was a whopping 54-to-1 this July for the Grade 3 Delaware Oaks.
She certainly didn't run like a rank outsider. Breaking alertly in the 1 1/16 mile Oaks, Calamity Kate moved to the front early, set sizzling fractions that included six furlongs in an eyecatching 1:10.92, and then had more than enough left to report home almost two lengths clear of Peace and War. Brought back after nine weeks in the $1,000,000 Grade I Cotillion, Calamity Kate was overlooked at the windows again at odds of 22-to-1 but turned in another game effort, leading to the final furlong of the mile and a sixteenth route before settling for second, two lengths back of I'm a Chatterbox.
Calamity Kate, named after the Halls' daughter Katherine, has used front running speed in every one of her three career wins, and at first glance one would think that presents a problem for the Breen runner in a Distaff field that is loaded with front-running types. While her trainer admits she has been successful using early speed, he is confident Calamity Kate isn't a one dimensional race horse.
"She's a very bright filly and she's shown us she'll rate if the situation calls for it," Breen said, "As a matter of fact, Edgar (Prado) told us after she won the Oaks he was confident she would rate and sit off the pace if we asked her. We had actually planned on having her do just that in the Cotillion but Edgar said she broke so sharp and clean, he thought it would have been stupid to try and wrangle her off the lead so he just went on with it."
In the Distaff, Breen said, Prado will again have the option to lead or press.
"It will all come down to the first eighth of a mile on Friday," the trainer explained. "If she gets away good and we can get the lead without a fight, that's OK. If she can't be in front, then we're confident she'll rate just off the lead. When they spring the latch, most of the plans go out the window in a lot of races anyhow, so we'll just hope she gets a clean trip."
Breen and the Halls also have Bold Quality in the B.C. Juvenile Fillies and Stonetastic in the Filly and Mare Sprint. Breen says Bold Quality, who has a maiden win and a third in a trouble trip in the Grade 2 Pocahantas at Churchill is aptly named. "She is a quality filly, believe me," he says.
Stonetastic, who led into the final furlong of last year's B.C. Filly and Mare Sprint before weakening late in the race won by Judy the Beauty, comes into this year's edition of the race off a career best 109 Beyer speed figure, earned in a 15 plus length win at Parx, and has a series of dazzling morning drills since that race on September 1.
"We've been here since Sunday and all of our horses are coming up to the their races well," Breen said, "The weather's been rotten for a couple of days but it's nice now and it looks like the main track will be fast by Friday. The work's been done, now we hope for the best."