by Ted Black
At roughly 4:15 on Friday afternoon, at a time when he is normally prepared to climb aboard a local runner in an overnight race at Laurel Park, jockey Nik Juarez will be at Keeneland Race Course in Lexington, Kentucky where he will get a leg up from trainer Marcus Vitali and climb into the irons to ride Valid in the Grade 1, $1 million Breeders' Cup Dirt Mile.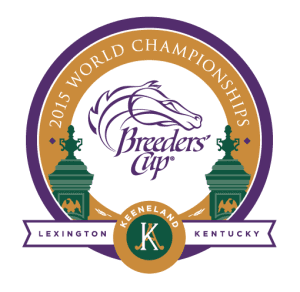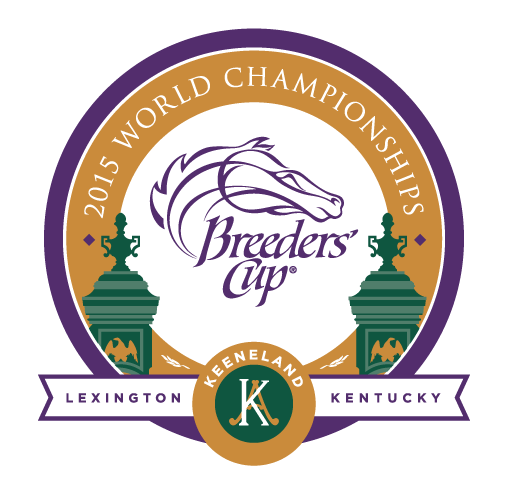 Only three months earlier, Juarez, 22, collected the first stakes victory of his career when he guided Valid to a three-and-one-half length score in the Grade 3, $150,000 Philip Iselin Stakes at Monmouth Park for Carolyn Vogel's Crossed Sabres Farm. Shortly after the race Vitali hinted to Juarez that the Breeders Cup Dirt Mile was certainly on the radar for the Virginia-bred, five-year-old Medaglia d'Oro gelding.
But at the time Juarez still had plenty on his mind and a busy schedule at Monmouth, where he would eventually finish third in wins (45) and seventh in earnings (nearly $1.2 million) despite losing his apprentice status just before the Iselin. In fact, one week later he guided Sunny Ridge to a victory in the $75,000 Sapling Stakes for two-year-old colts at Monmouth, and three days after that he got engaged to Kara Evans, who works in the marketing department at Laurel Park.
"That was a very busy couple of weeks," said Juarez, a Westminster, Maryland native who graduated from Winters Mill High School, where he competed in wrestling. "I lost my bug.  Then I won my first stakes aboard Valid, and that was also my first graded stakes, and then I won the Sapling for trainer Jason Servis, and then me and Kara got engaged. It was a lot of important things happening at one time."
Soon after winning the Iselin, Valid headed south to Florida and trained at Palm Meadows.  He won the seven-furlong, $75,000 Groomstick Stakes at Gulfstream Park with Matt Rispoli aboardb and he has since posted another workout at Palm Meadows. But in the days leading up to the pre-entries for the Breeders Cup, Juarez was still in the midst of a busy schedule at Laurel before finding out on Tuesday that Valid was definite for the Dirt Mile on Friday.
"I'm very excited to have the chance to go out there and ride Valid in the Breeders' Cup," said Juarez, who will return to Maryland Saturday morning and is listed on five mounts at Laurel Park that day. "I'm grateful for the chance that Marcus Vitali and Carolyn Vogel have given me. Valid is a really nice horse, and he's a fighter. He's definitely not going to be the favorite in there, probably 10-1 or 12-1, but I know he's going to run his race and give me his best effort."
Valid, ranked third in the September Top Midlantic-bred Poll, and Juarez are listed at 10-1 on the morning line, thanks primarily to the presence of Liam's Map, who won the Grade I, $600,000 Woodward Stakes at Saratoga by nearly five lengths in his most recent start for trainer Todd Pletcher and has been tabbed as the even-money favorite in the program. Wicked Strong, who has competed in three consecutive Grade I races for older horses and was second in the 2014 edition of the Travers Stakes, is also expected to receive solid support, as will Lea, who has been second as the choice in three Grade I races this year.
Also in the mix are Tapiture, last year's runner-up in this race; and Red Vine and Bradester, two horses that split decisions at Monmouth with Valid this summer.
"I know Liam's Map is going to be the odds-on favorite in there, but I know what my horse is capable of doing," Juarez said. "I'm going to be patient and ride him the best way that I know how and hope that he gives me his best effort. I know Liam's Map and some of those other horses are going to be tough to beat, but Valid is a fighter. He's not going to back down from a challenge."
Regardless of how well Valid runs on Friday, Juarez knows the trip to Kentucky is no vacation. He will climb aboard a plane early Saturday morning and return to Maryland to ride five horses at Laurel Park that afternoon. Juarez is slated to have mounts in races two, five, six, eight and nine.
"This is something that I've always wanted to do," Juarez said of his riding career. "For me, this is a business. I enjoy my work, but this is a business, and I want to maintain all of my riding obligations. No matter how well Valid does on Friday, I plan to leave Kentucky at 7 o'clock Saturday morning and fly back to Maryland and ride as many races as I can on Saturday and then again on Sunday."
Juarez will be joined on the trip by Evans as well as his father, Calixto Juarez, a former jockey who is now a trainer. Evans, who attended the University of Maryland University College and was recently selected as the Eddie McMullen Scholarship Award winner by the Maryland Racing Media Association, is looking forward to the brief journey.
"Nik has worked so hard for this opportunity," Evans said. "He goes to the track seven days a week to gallop horses in the morning and then ride in the afternoon. He's done very well and he's stayed humble. Right after he lost his bug, he won the Iselin and he won the Sapling and then he was second in the Maryland Million Classic [aboard Bullheaded Boy]. When he won the Iselin on Valid, I was there that day and I cried."
Like Juarez, Evans thinks Valid will be competitive in the Breeders' Cup Dirt Mile on Friday despite his longshot status and the presence of so many rugged competitors.  Notably, Valid has won both of his races over an off track, which gives Evans an idea.
"I know it's a very good field that he's running against," Evans said of Valid. "But he's won two starts over an off track and they could get some rain there Thursday night into Friday. I know from the moment that I get off the plane I will be doing a rain dance."