by Doug McCoy
The Delaware Park live racing season came to a close last Saturday, while there were plenty of bright spots, it's also clear that the track remains afloat in a sea of uncertainty.
The overall quality of the racing product varied from terrific to solid to mediocre, depending on the class level of a particular race and the time of year the races were run.
There were certainly some positives to come out of the meeting, topped by the further solidification of the Grade I $750,000 Delaware Handicap as a pivotal mid-season opportunity for top fillies and mares. The Del 'Cap this season served as the coming out party for Sheer Drama, a mare who had raced in relative obscurity prior to the Del 'Cap despite coming into the race with a Grade II win (in the Royal Delta Handicap at Gulfstream Park) and four seconds from her previous five starts.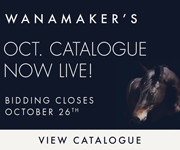 Sheer Drama, whose career turned around when turned over to trainer David Fawkes early in 2015, stalked pacesetter Frivolous for six furlongs in the 1 1/4 mile Del 'Cap, then went after the leader into the stretch and shook off that one late for a very professional two-length win, her first career Grade 1 victory.
Sheer Drama proved that effort was no fluke next time out by dispatching a strong field that included Stopcharginmaria and Untapable in the Grade I Personal Ensign at Saratoga.
The Grade 3 Delaware Oaks also turned out to be a quality race, as Calamity Kate, who scored a 54-to-1 upset, and runner-up Peace and War came back to run two-three behind I'm A Chatterbox in the Grade 1, $1,000,000 Cotillion Stakes at Parx Racing in their next starts. I'm A Chatterbox prepared for her Cotillion win as part of trainer Larry Jones's Delaware Park-based outfit.
Sheer Drama, I'm A Chatterbox, Calamity Kate and Peace and War are all pre-entered in the Breeders' Cup Distaff.
Allowance and some optional claiming races were often competitive, and the maiden races often included entrants with strong pedigrees.
Unfortunately there was, as has been the case for several years now, a big gap between the top level races and the bottom claiming level runners. Mid-level claiming horses are almost non-existent, and full fields of $15,000 level open claimers are rare. This problem is not unique to Delaware Park; the mid-level claimer that used to be the backbone of most racing programs is an endangered species.
In short, there was some very good racing by some very good horses — and some very bad racing by some very bad race horses.
Active recruitment during the off-season by racing department head John Mooney brought a number of new stables to the track in 2015 including several outfits whose racing schedules had been changed with the closing of Suffolk Downs. While the overall field size was almost the same as last season (7.2 horses a race compared to 7.1 horses in 2014) that number would have been higher had the track not been forced to take 39 turf races off the grass due to an unusually wet spring and early summer.
The overall quality level of racing at Delaware Park changed dramatically when it raced against Laurel Park on the same dates. During the periods in the summer and again in October when the two tracks competed against each other, the racing product at both tracks suffered. At Delaware field sizes dropped dramatically, there were numerous scratches, and on some days, especially late in the meeting, the racing was abysmal. There's little question one of the keys to Delaware Park surviving as a live racing venue rests in a large part in the ability to work out a non-conflicting racing schedule with Maryland.
Overall, the total all-sources handle was up a modest 1.9 percent, while the daily average, in one additional day, was up a bit more than one half of one percent.  Demonstrating the challenges, the on-track handle infrequently broke the $100,000 mark, as the on-track racing fan has become the forgotten species, here and elsewhere.
Some area fans who used to frequent the track and stage gatherings in The Grove area have told The Racing Biz that after track restrictions on what they could bring to the track forced them to wait in long lines just to get the basics like hot dogs, beer and soda. Fans also complain of chronic understaffing when they tried to buy or cash tickets.
One fan said, "We used to have family reunions once a year at Delaware Park with 30 to 40 people but no more. It became pretty obvious they (track management) had no interest in us (the average fan)."
RACING ROUNDUP
Carol Cedeno captured the riding title for the second straight year and now has to be considered a top rider.  Apprentice Tyler Conner blossomed this season and while he didn't win the overall title after leading the rankings much of the season, he joined past Eclipse Award winner Victor Carrasco and others as riders who have used Delaware Park as springboards to success.
Trevor McCarthy also had an outstanding meet, winning at better than 27 percent.   McCarthy also won five races in a single racing program, ending up one win short of the track's single-day record, which is held by McCarthy's father, Michael, among others. Veteran Scott Spieth had an outstanding meet in his first year riding at Delaware Park on a regular basis, finishing in the top five in the standings despite arriving after the meeting began this spring.
The trainer's race was a two stable affair between McLean "Mac" Robertson and Jamie Ness. When Robertson was suspended for a positive test at Canterbury in mid-July, Ness pulled away late in the meeting to take his third title.  In a strange twist, track management at Canterbury released a statement regarding Robertson's suspension, defending the trainer and suggesting that the horse that tested positive was a "victim of environmental contamination."
Top-percentage stable among those outfits that raced at the meeting on a regular basis was Tim Ritchey's barn, which won with 12 of his 28 starters for a 43 percent winning rate. Other high percentage stables included Tom Proctor (33%) John Rigattieri (24%), while Maryland based Kieron Magee won with half the 22 horses he shipped in to run at Delaware Park.
And unfortunately, for the second straight season there was some not so positive news from the track.
On June 29th. jockey Ruben Rojas allegedly shot trainer Saul Matos on the Delaware Park backstretch after a dispute that reportedly centered around a woman known to both men. Rojas was arrested after throwing a firearm into White Clay Creek and fleeing the track property.
On October 7. Delaware Park stewards suspended trainer Rodolfo Romero 90 days and fined him $2,500.  The suspension followed a search of Romero's barn that yielded syringes and hypodermic needles. That search was prompted after Galiana, Romero's top sprinting filly, had tested positive for Pheylbutazone and Flunixin following her win on September 12.
Romero's travails follows last season's escapades involving trainer Juan C. Vazquez that included his attacking jockey Trevor McCarthy shortly after a race at the track.