From a Maryland Million, Ltd. release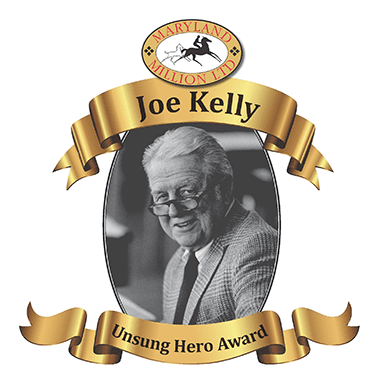 The 2015 Maryland Million Joe Kelly Unsung Hero Award goes to Darryll-Ann Buschling. This award honors the memory of Joe Kelly and is presented by the Board of Directors of the Maryland Million Ltd. The Maryland Million Unsung Hero award celebrates important characteristics that are valuable but often unrewarded. With this award we recognize honesty, hard work and humility — qualities which serve as inspiration to others.
Joe Kelly was a close friend of Maryland Million Ltd. founder Jim McKay, and a mentor to writers, horsemen and fans alike. And he loved the horse industry from his early days at the Baltimore Sun.
"Tell me and I forget, teach me and I may remember, involve me and I learn," said Benjamin Franklin, and those are words that Darryll-Ann Buschling has taken to heart.
Darryll-Ann Buschling has been instrumental for more than 30 years in teaching about horses, while her students also learned lessons about themselves. She has been involved with the United States Pony Clubs for many years; her wide-ranging duties have included Chief Horse Management Judge, Technical Delegate, National Examiner, and Camp Instructor. She has been a member of the Foxhunting Committee and the Instructional Committee. She was a co-founding member of the Iron Bridge Hounds Pony Club in 1980.
She currently lives in Columbia and volunteers her time with the Maryland 4-H Horse Program. "Mrs. Buschling is truly a horseperson", states one recent student, MacKenzie Barnard from the Centaurs 4-H Club.  "She is an excellent rider and very knowledgeable in a multitude of equine disciplines." She was the National Horse Bowl coach from 1996 to 2012, and took over as the National Hippology coach in 2012. In these roles she prepares her students for competitions with and about horses and, most importantly, has a positive and lasting impact on those young lives.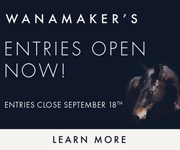 "Darryll-Ann has touched the lives of hundreds of equine veterinarians, horse farm managers, horse trainers and horse owners," said Dr. Amy Burk, head of the Equine Program at the University of Maryland, "She has been training the future leaders of the horse industry for decades."
The award will be presented on Jim McKay Maryland Million Day on Saturday, October 17th at Laurel Park.