From a Maryland Jockey Club release
Michael Harrison's 5-year-old gelding Talk Show Man drove along the rail down the stretch and just got up at the finish line to win the $100,000 Henry S. Clark, the last of six races on Pimlico's 10-race program Saturday afternoon.
Trained by Hamilton Smith and ridden by Xavier Perez, Talk Show Man was driven through a hole along the rail inside the final eighth of a mile and put his nose down at the finish line ahead of Paris Vegas.
Talk Show Man, a son of Great Notion, remained undefeated on the year after having won his 2015 debut by 5 ½ lengths March 15 at Laurel Park. The bay gelding has now won six of 19 starts – three of seven on the turf – for earnings of $300,000.
While Jack's in the Deck set the pace around the first turn and down the backstretch, Perez rated Talk Show Man in third before trying to make his move around the final turn and at the head of the stretch. With no room, Perez "waited for room to open" along the rail before driving Talk Show Man to the victory.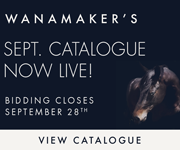 "He definitely made it pretty exciting," Smith said. "Usually he puts his run in outside but today he kind of got forced down to the inside but our boy got him up anyway. I'm very excited about that. That six horse (Paris Vegas) really put in a big one at the end. We were very lucky to beat him. The pace wasn't extremely fast early but a lot of the races today didn't go all that fast early, either. The next spot for him will be Preakness week (Dixie)."
Talk Show Man covered a firm mile course in 1:36.09.