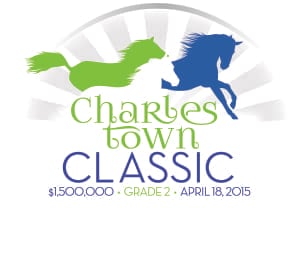 From a Hollywood Casino at Charles Town Races release
In addition to 7 stakes worth nearly $2 million, Hollywood Casino at Charles Town Races will also once again be offering a Guaranteed $100,000 all stakes Pick 4 covering races 9 through 12 on its April 18th Charles Town Classic card.
The wager covers the final four stakes races on the Charles Town Classic card and requires bettors to select the winner of those four consecutive races.  By virtue of guaranteeing the Pick 4, Charles Town will supplement the difference if less than $100,000 is wagered.
Bettors who played the same Pick 4 on the 2014 Charles Town Classic card, and identified winners In the Fairway ($4.20), Rise Up ($3.00), Flattering Bea ($12.80) and Imperative ($55.00) were rewarded to the tune of $2,527.80 for each winning $2 wager, despite a $2 win parlay on the four paying just $1,108.80.
The first race on Charles Town Classic day is slated for 12:45pm EST, with the $100,000 Guaranteed Pick 4 commencing in Race 9 and ending with the $1,500,000 Charles Town Classic, which is scheduled to go postward at 6:05pm.

The tentative schedule: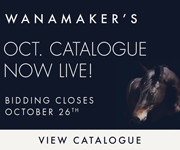 [su_list icon="icon: dollar"]
Race 9 (4:20 p.m.) — $50,000 It's Binn Too Long Stakes (WV)
Race 10 (4:50 p.m.) — $100,000 Robert Hilton Memorial Stakes
Race 11 (5:20 p.m.) — $150,000 Sugar Maple Stakes presented by CANTER Mid-Atlantic
Race 12 (6:05 p.m.) — $1,500,000 Charles Town Classic
[/su_list]