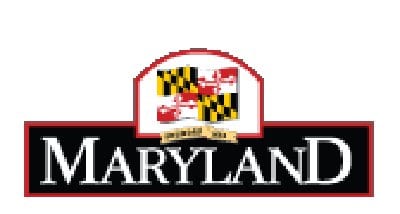 From a release
Maryland Governor Larry Hogan (R) today announced 331 nominations to over 90 different state boards and commissions — including four to the Maryland Racing Commission.
The four tapped by the Governor are current Commission chairman Bruce Quade, David Hayden, R. Thomas Bowman, and Thomas W. Winebrener.
Quade and Hayden are both current members of the Commission.  Winebrener, a standardbred breeder and former president of the Cloverleaf Standardbred Owners Association, which is the state's main standardbred horsemen's group, returns to the Commission after a one-year absence; he formerly served on the Commission but was not reappointed when his term expired in 2013.
Bowman, a Thoroughbred breeder who bred Love the Chase, the dam of Kentucky Derby and Preakness winner California Chrome, has not previously served on the Commission.  He formerly was president of the Maryland Horse Breeders Association and is currently on that board, as well as the board of directors of Maryland Million, Ltd.
"The names submitted today represent our administration's commitment to the people of Maryland to provide the responsive, competent, and well-qualified state government they deserve and expect," said Governor Hogan in a release. "I am proud that they are reflective of the diverse nature of our state, and I look forward to seeing the great work that these outstanding men and women will accomplish over the next few years."
Racing Commission appointments require confirmation by the state Senate and typically run for a four-year term beginning July 1.  The two new members of the Commission replace a pair of former chairmen, John Franzone and Louis Ulman.