From a Maryland Thoroughbred Horsemen's Association release
The election of trainer Tim Keefe as only the third President in Maryland Thoroughbred Horsemen's Association (MTHA) history, coupled with the election of seven new members to the MTHA's Board of Directors appears to signal a new, more inclusive direction for MTHA leadership. After being elected President, Keefe was excited about the organization's future.
"I think the new Board is very energetic," he said. "Everyone is looking forward to adding their own input and is anxious to get started."
The Sept. 4 meeting – at which Officers were elected – was the first since the Board of Directors was chosen in an election which saw unprecedented voting with over 25 percent of the MTHA membership casting a ballot.
Joining Keefe on the Officers roster is founding member Linda Gaudet and R. Larry Johnson as Vice Presidents, as well as Michael Horning as Treasurer.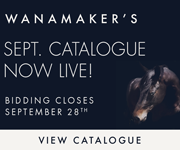 Board sources said that all positions were chosen "by acclamation."
The Officer positions aren't ceremonial. Each will oversee most of the functions of the Association. Gaudet will head a Committee tasked with overseeing all racing and welfare related issues. Johnson will head a Committee in charge of oversight of the relations between industry stakeholders.  Horning will manage financial duties related to the internal finance and governance of the Association.
Keefe replaces outgoing President Richard J. Meyer, who served in this capacity since 2012. Meyer replaced Richard Hoffberger, who had held the position since the Organization's founding in 1987.
"I very much appreciate the leadership and service of past Presidents Meyer and Hoffberger," remarked Keefe. "I look forward to our new direction which builds upon a strong foundation of representing horsemen for the past 27 years."
Keefe is one of Maryland's most successful trainers, having arrived on the scene in 1993. Since then, he has mapped the careers of some of the best horses based in Maryland including Eighttofastocatch, Celtic Innis, Red's Round Table, Frisky Thunder, Anarex and Goferitstutz.
"I think they might have elected me as a middle-of-the-road guy who sees all sides of the business," Keefe said.
But Johnson, a Board member for the past three years and the newly elected Vice President, who describes himself as a "very outspoken critic" of past Boards, said there is another reason for Keefe's election.
"Yes, he's demonstrated that he's a hardworking person who is receptive to change and to better cooperation between horsemen and breeders," Johnson said. "But I think there is more to it than that. He's a person who has demonstrated a sincere interest in making things better."
"Making things better" seems to be the underlying building block for this Board as it moves forward.
Gaudet, one of several Directors who have been on the Board since the MTHA was founded, said having a more open operating procedure under the new leadership can only make things better.
"I think we all feel pretty good about the direction of the Association and industry as a whole," Gaudet said. "Yes we have challenges, but now we have before us a new framework to meet those challenges in a more productive manner."
"There's pressure on us now to make sure we get things done and move forward. And I think having Tim as President is a real positive. I've known him for a long time. He doesn't get ruffled. He takes things well, good and bad. He has a good head on his shoulders."
Johnson said he is particularly pleased to see a Board more representative of membership and, he hopes, more open to change.
"I think the election, with the remarkable number of people voting, speaks volumes about the need to do things differently," he said. "Of the new Officers, we have two owners, two trainers, two people elected three years ago and two who have been there a longer period — I think it's a better blending of the membership.
"And I hope we have a more specific focus on Board economic issues, better working relationships with the race tracks and breeders, and more transparency that will see us viewed in Annapolis as a well-functioning, professional business organization."
Keefe said to achieve the MTHA's goals, it is important for everyone in the industry to participate. "I think the job is easier if you're surrounded by good people, like we are here. I think it will be a great three years for Maryland racing."