by Ted Black
Thoroughbred trainers often find it difficult to map out an entire campaign for any horse and see their plans come to fruition. So perhaps it might seem rather noble, even quixotic, for trainer Phil Schoenthal to begin plotting a course for his talented three-year-old filly, Miss Behaviour, to earn a berth in the Breeders Cup Filly and Mare Sprint — the 2015 edition that is.
Still, that's what he's hoping to do, and it' a journey that could take a big step in the right direction in Saturday's Grade 2 Prioress at Saratoga.
A sophomore daughter of Jump Start trained by Schoenthal for owners Cal MacWilliam and Neil Teitelbaum, who also bred her, Miss Behaviour has displayed plenty of ability since the outset of her career. She owns a 4-3-1 slate and $442,000 bankroll from nine career tries and has potentially three races left in her 2014 campaign, beginning with the $300,000 Prioress. Second in the Grade I, $500,000 Test Stakes last out, Miss Behaviour will likely try the Grade III, $500,000 Charles Town Oaks on September 20 and then could end the campaign in the Grade II, $250,000 Raven Run on October 18 at Keeneland, site of next year's Breeders Cup.

Miss Behaviour is currently the top-rated three-year-old on the Mid-Atlantic Thoroughbred/The Racing Biz Top Midlantic-bred Poll.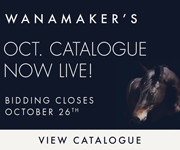 "She ran a huge race in the Test and she came out of it really good and then she trained good the other morning at Laurel," said Schoenthal, who planned to ship Miss Behaviour north on Thursday morning and then give her light training sessions over the Saratoga strip on Friday and Saturday mornings. "When I walked into the paddock for the Test, we were the longest shot on the board so there really wasn't any pressure on me that day.  But she ran a huge race, especially going seven furlongs. I've always felt that six furlongs was her best distance, and really the Prioress is the race we've been targeting all season."
The Pennsylvania-bred Miss Behaviour spent her freshman campaign at the Bowie Training Center and won three of five starts last summer and fall, including the $100,000 Sorority at Monmouth Park and the Grade II, $200,000 Matron Stakes at Belmont Park. She then finished second as the 3-5 choice in the $100,000 Sharp Cat at Belmont before fading to fifth, beaten nearly a dozen lengths in the Grade III, $500,000 Delta Princess at the three-turn distance of one-mile and one-sixteenth over the Delta Downs bullring.
At times last summer and fall, Miss Behaviour delivered very fast workouts, and the trend has continued at Laurel, although not always by design. She worked five-eighths in a bullet 58 1/5 seconds on June 12 in her preparation for the Grade III, $150,000 Victory Ride at Belmont, then drilled a half-mile in 46 4/5 seconds at Laurel before her stellar, runner-up effort to Sweet Reason in the Test. Her most recent workout for the upcoming Prioress was a modest 48 4/5 seconds with Jevian Toledo aboard on August 21.
"We always knew that she had plenty of speed, but those workouts were generally faster than we wanted," Schoenthal said. "You really couldn't blame the exercise rider. She would do it fairly easily. She would work 46 when the jockey thought she was going 48. Nevertheless, those fast workouts were not by design. She trained nicely the other morning, so she's right on schedule."
[pullquote]"I guess the toughest part for me, as it is for a lot of small-time trainers, is trying to make the adjustment from having $10,000 claimers, non-winners of two lifetime and running them every two or three weeks and finding good spots for this filly." —
Phil Schoenthal
[/pullquote]
Among the eight fillies entered in the Prioress, Miss Behaviour is likely going to trade her longshot status for one of the favorites' roles. Not only is she heading into the race off consecutive second-place efforts against graded stakes company, both the Test (seven furlongs) and the Victory Ride (6 1/2 panels) were just outside of her comfort zone. She has won all three of her starts at six furlongs, all against stakes rivals, most recently in the Miss Preakness at Pimlico on Preakness weekend.
"I think we've felt all along that six furlongs was her best distance," Schoenthal said. "She's got plenty of natural early speed and she's able to either get the lead or be in ideal striking position in those races. Both the Test and the Victory Ride were really big efforts. Anytime you run second in a Grade I at Saratoga, you know you've got a really nice horse. Now the expectations are higher for me and for her, so the pressure's on."
Several other Prioress starters also exit the Test, including Sweet Whiskey, who finished fifth, Tea Time (7th) and Southern Honey (9th). Princess Violet heads into the Prioress having finished second to Untapable in the Grade I Mother Goose at 1 1/16 miles at Belmont, beaten nine lengths on that occasion.
With a filly this talented, you might think this year's Breeders' Cup would be on the agenda, but Schoenthal says that's never been the case.
"Realistically, I never had plans for this year's Breeders Cup," Schoenthal said. "It's a tough race for three-year-old fillies, and the East Coast horses have not done well out there [at Santa Anita, site of this year's event] the last two years."
In fact, after the Prioress he is only willing to commit to one more start, the Charles Town Oaks, and then leave the Raven Run at Keeneland open as a possibility. Although at seven furlongs, the Charles Town Oaks is on a smaller oval and fits perfectly into her schedule, while the Raven Run would be a potential dress rehearsal for a return trip to Keeneland next fall for the Breeders Cup Filly and Mare Sprint.
"We've had the Prioress and the Charles Town Oaks high on her list all season," Schoenthal said. "The Prioress is at six furlongs and we've been pointing her for that all year. Then the Charles Town Oaks is close to home and the pot [$500,000] is too big to pass up. The distance is not ideal for her, but if she can get a two-length lead turning for home with that short stretch she is going to be tough to catch. Besides, I'm not afraid to wheel her back in three weeks."
Schoenthal noted that a possible trip to the Raven Run at Keeneland this fall would only fit into her schedule if she bounces back from both the Prioress and the Charles Town Oaks with the same energy that she has displayed since the Test. His main point for heading to Keeneland this fall would be to get her acclimated to the track and surroundings before returning next fall for the Breeders Cup. He also has another goal in mind for the Jump Start filly.
"I would like to see how she fares at Keeneland once before we go back next year. The Breeders' Cup is definitely the ultimate goal for her next year. Personally, I would also like to see her reach the $1 million mark in career earnings. I know she's less than halfway there now, but with these races coming up and the races next year, I think it's well within her reach."
In fact, Miss Behaviour could follow the same path to the Breeders Cup Filly and Mare Sprint that her former Bowie counterpart, Dance To Bristol, employed last year for trainer Ollie Figgins, III. Dance To Bristol won the Grade III Bed o' Roses at Belmont and then the Grade II Honorable Miss and the Grade I Ballerina at Saratoga en route to the Breeders' Cup, where she finished sixth, having bled through the Lasix.
"I guess the toughest part for me, as it is for a lot of small-time trainers, is trying to make the adjustment from having $10,000 claimers, non-winners of two lifetime and running them every two or three weeks and finding good spots for this filly," Schoenthal said. "The key is to do what's best for her. I would like to run in her those same races [as Dance to Bristol] in New York next summer, but I would also want to save her best race for the Breeders' Cup. It's a tough task. It's going to be tough to pass on the big stakes when she's good."