From a Maryland Jockey Club release
The Maryland Jockey Club today unveiled the 2015 Preakness logo for the 140th running of the $1.5 million Preakness® Stakes (G1). The middle jewel of racing's Triple Crown will take place May 16 at Pimlico Race Course.
For the 16th consecutive year, the Leffler Agency designed the official Preakness logo. The agency's creative branding division, BrandNU Marketing™, created the logo under the design guidance of senior art director Jeffrey Sewell. 
"Creating the 140th Preakness logo was its usual challenge in terms of building flexibility for everything from embroidered merchandise and painting on grass to use on HD television," said Leffler Agency CEO Heather Connellee. "Designer Laura Etter managed to capture the action of the horse running with the unique use of three block slides. Leffler Agency is always proud to create the logo for the Preakness Stakes, the largest Mid-Atlantic sporting event."    
The annual running of the Preakness is a classic American institution. First contested in 1873, it is one of thoroughbred horse racing's most valued Grade 1 stakes races. Now one of the largest single-day sporting events in the United States, "The People's Race…The People's Party" has hosted up to 123,469 for the pivotal middle jewel of thoroughbred racing's Triple Crown.

Tickets for Preakness 140 will go on sale and renewal invoices sent October 1. The renewal deadline is January 16, 2015.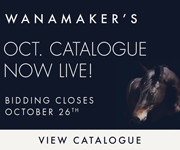 Preakness InfieldFest is a multi-entertainment festival featuring national headlining artists on two stages, the popular MUG Club and unique attractions throughout the day to give fans an unparalleled entertainment experience, featuring 13 exciting races, highlighted by the Preakness. As in previous years, there will be tiers of pricing: October 2014, November-December 2014, January-April 2015 and May 2015, for Infield and MUG Club tickets. The lowest prices will be during the month of October ($40 General Admission/$60 MUG Club).