From a Maryland Jockey Club release
The 139th running of the $1.5 million Preakness Stakes (G1) at Pimlico Race Course on May 17 will provide a joyous homecoming for Willie Delgado, the exercise rider of Kentucky Derby (G1) winner California Chrome.
Delgado was trying to grind out a living in Maryland last August while training a small string and exercising horses for another stable when he decided that he needed a vacation.
The 46-year-old former jockey ventured to Southern California to visit his brother, Alberto, a longtime Maryland jockey who was riding at Del Mar Thoroughbred Club. At the encouragement of his brother, who has ridden more than 2,900 winners, Delgado returned to Maryland to wrap up his business and returned to Southern California in September.

"I had a bunch of bad horses. I was galloping for Dove Houghton and training my own. It just never peaked for me with training," Delgado said Monday morning at Churchill Downs. "I just went back to what I do best – which is galloping horses."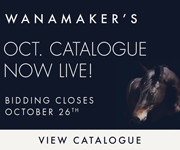 A couple months after his move to the Southern California circuit, Delgado went to work as an exercise rider for trainer Art Sherman at Hollywood Park upon the recommendation of his brother. He subsequently got the morning call aboard a California-bred 2-year-old whom his brother had ridden to victory in a maiden race at Hollywood Park last May and the Graduation Stakes at Del Mar in late July.
"I said, 'Wow! It's true what my brother says," said Delgado, recalling the first time he galloped California Chrome. "My brother said he could run."
About five months later, California Chrome showed the whole world just how much he could run when he captured last Saturday's Kentucky Derby at Churchill Downs for Sherman, breeders/owners Steve Coburn and Perry Martin and jockey Victor Espinoza.
Delgado and Sherman's son and assistant trainer Alan watched the Derby trackside, cheering on California Chrome and ending up several paths from the outside rail by the time the flashy chestnut colt crossed the finish line 1 ¾ lengths ahead of runner-up Commanding Curve.
"I have friends ask me, 'How does it feel?' I say, 'I'll tell you what, when my daughter was born, it's right there with that,'" Delgado said. "I'd say it's a dead heat. It was the most exciting feeling I've had when I saw my daughter born. This was just about the same."
Delgado is looking forward to reuniting with his 6-year-old daughter, Savannah, who lives with her mother in Maryland, and celebrating the Derby victory when he arrives at Pimlico Race Course with California Chrome.
"As soon as the horse crossed the wire, the first text I got was from her. "It said, "Daddy, I can't believe you won the Kentucky Derby. I'm so proud of you.' That's when I started crying,'" said Delgado, whose father, Alberto Ramos, was a prominent rider on the New England circuit before his retirement in 1995 and whose younger brother, Gilberto Delgado, is currently riding in the Mid-Atlantic region.
California Chrome will be returning to his roots, as well. The son of California stallion Lucky Pulpit is out of the Maryland-bred mare, Love the Chase. He will arrive in Maryland no worse from the wear of overwhelming 18 rivals over 1¼ miles Saturday at Churchill.
"When I pulled him out of his stall this morning, he never walked like that. He was dragging me around," said Delgado of California Chrome's Monday morning exercise. "He was shaking his head like he hadn't run yet."
California Chrome has thrived during his five-race winning streak, his exercise rider said.
"It's his power, his demeanor – his power, the way he does things," Delgado said. "With every race, he's gotten stronger and stronger."
California Chrome is scheduled to return to the Churchill Downs track for a jog on Wednesday, reported Alan Sherman, whose father returned to Southern California Monday and will reunite with his Derby winner in Baltimore next week. Travel plans have not been finalized for California Chrome. He could arrive next Monday, May 12 or Wednesday, May 14.