Maryland racing analyst Gabby Gaudet has thoughts on a Jackpot Pick 5 on this afternoon's card at Laurel Park!

JACKPOT PICK FIVE

Laurel Park has a 50-cent Jackpot Pick 5 beginning with race 5.  The wager has a carryover of more than $9,400.  Post time for the fifth is 2:28 p.m.
Gabby's Selections


Race 5 – 1, 5, 6, 8
Race 6 – 2, 3, 4

Race 7 – 2X, 6, 7, 8, 10
Race 8 – 1
Race 9 – 5, 10
Wager cost: $60 ($0.50 unit)
Gabby says….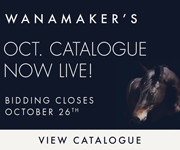 "The fifth race is pretty wide open in my opinion, despite the 8-5 favorite in here.  You'd figure that that favorite, #6 Charmed by Danger, will probably win in here.  But I have enough questions about her that I couldn't single her.  She's backed up late in her last two races at shorter distances, and now she's stretching out to a mile.  I'm inclined to throw out the last race for #5 Starship Luna; that race was a mess, but she seems to like this one-turn mile and, outside of that race, fits here.
"You could almost single #2 Allie Sweet in the sixth race, a starter allowance.  She's been racing against much better than these.  But she's only raced once since September, hasn't raced at all since December, and I wonder about this jockey switch to an apprentice who hasn't done all that well.  If not her, I really think the only other serious contenders here are #3 Kippy Fox and #4 No Means No.
"The seventh is a different matter.  Almost any of these could win here, and I went five deep.  This will be a 14-horse, $5,000 conditioned claimer, and it's a complete maze of a race.  I'm surprised to see # 8 Kens Cape — a horse who in mid-2013 was placed in a couple of stakes — in here at the bottom; if he runs back to his earlier efforts, he'll win here.  Of course, the same is true of #10 Bellisima Luna, who is dropping from open $12,500 claiming and who, two back, just missed for $16,000.  They're wild cards with a sigificant class edge on the field.   That said, I thought #6 Pot of Gold ran really well last time, closing from the clouds to just miss, and I think he'll run well here.  My top pick, though, is #7 Stonecoldsteamer.  I thought he ran well last time out, he could be the speed of the speed in here, he gets a 10-pound weight break with Nik Juarez up, and if the old class horses don't show, they might have a hard time running him down at a price.
In the eighth, a first-level allowance, on the other hand, I'm singling Jerry Robb's horse, #1 Dark Voyager.   I think this field is just OK overall, and Dark Voyager is a horse who's really improving.  His win two back was super-impressive visually, and last out he closed fast to just miss at this level.
"The nightcap is a $12,500 maiden claimer, and I'm using two of these.  They tried to send #5 Michonne in her last race, but she couldn't make the lead.  They're putting apprentice Trevor McCarthy on, which means they'll get a weight break; I think they send her again here, but I think she might make the lead this time and, if so, could be tough.  I thought #10 Bazinga B had a decent debut.  Winning Player freaked and ran a huge race, but this horse ran pretty well to be second and could improve off that.
"Good luck!"
(Featured image, of Ben's Cat, by Laurie Asseo.)
[boxify cols_use ="4″ cols ="4″ position ="none" order ="none" box_spacing ="5″ padding ="3″ border_width ="1″ border_color ="blue" border_style ="solid" height ="60″ ]
[/boxify]