From a Maryland Jockey Club release
The Maryland Jockey Club today announced that double Grammy Award winner Lorde will headline the 2014 Preakness InfieldFest concert. The 17-year-old superstar will play an extended set on the main stage Saturday, May 17 at Pimlico Race Course when the Maryland Jockey Club, North America's oldest sporting organization, hosts the 139th renewal of the Preakness® Stakes.
The annual running of the Preakness is an American institution. First contested in 1873, it is one of thoroughbred horse racing's most valued Grade 1 stakes races. Now one of the largest single-day sporting events in the United States, "The People's Race…The People's Party" has hosted up to 121,309 for the pivotal middle jewel of thoroughbred racing's Triple Crown at famed Pimlico.
Lorde earned Grammy Awards last month for Song of the Year and Best Pop Solo Performance for her #1 single "Royals" and received nominations for Record of the Year and Best Pop Vocal Album for her debut album, Pure Heroine, which was released in September 2013 to commercial success and critical acclaim. The New Zealand native was one of fourteen artists selected to perform at the Grammy Awards and appeared on the cover of the January issue of Rolling Stone. Additional information can be found at http://lorde.co.nz/, https://twitter.com/lordemusic and https://www.facebook.com/lordemusic.

"Preakness InfieldFest enters its sixth year, now positioned as the region's biggest, best and most unique party with first-class music and top-notch racing throughout the day," said Maryland Jockey Club president Tom Chuckas. "Lorde's popularity is rising at a staggering rate from radio spins to social media to online plays and views. Her appeal cuts across multiple fan demographics and reflects the cutting edge talent fans have come to expect at InfieldFest. She is an extraordinarily talented artist and we look forward to welcoming her to Preakness InfieldFest."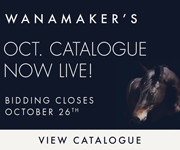 In addition to the main stage, Preakness InfieldFest will feature live music from top acts on a second stage, presented by Jägermeister, and a variety of other activities. The Jägermeister stage acts and the other main stage performers will be announced at a later date.
Renowned independent promotion and production company, I.M.P., of 9:30 Club and Merriweather Post Pavilion fame, has booked and produced the InfieldFest main stage since its inception in 2009. Additional information can be found on http://www.930.com/.
Grammy winners Macklemore & Ryan Lewis (2013), Maroon 5 (2012), Bruno Mars (2011), Train (2011) and Zac Brown (2010) have performed on the main stage in previous years as well as Pitbull (2013), Wiz Khalifa (2012), O.A.R. (2010), Buckcherry (2009) and Hall of Famers ZZ Top (2009): http://www.youtube.com/watch?v=DwYGJ7MCw4s.
Infield Tickets will be reduced to $50, with a MUG Club package $70 through midnight Friday, February 7 before returning to $60 (Infield Ticket) and $80 (MUG Club) through April. Prices increase to $70 (Infield Ticket) and $90 (MUG Club) on May 1.
Seating information and ticket reservations are available at www.preakness.com. Tickets can be bought by calling the Preakness sales office (877-206-8042) or by logging onto http://www.ticketfly.com/event/380219-preakness-infieldfest-baltimore/.
Additional information can be found on www.facebook.com/InfieldFest and https://twitter.com/PreaknessStakes.