by Ted Black
In the moments after their gray gelding captured the $100,000 Maryland Juvenile Championship at Laurel Park on Saturday afternoon, the connections of Joint Custody were in a mood to reflect,
both on what their horse has accomplished this year, and what he might accomplish in his upcoming three year-old season.
With his easy victory, Joint Custody notched his second straight stakes tally and his fourth win from six starts overall, pushing his seasonal earnings past $180,000.  What's more, he may have usurped the title of champion Maryland-bred two-year-old colt or gelding from an absent It's A Bang.  It's a Bang, the Maryland Million Nursery winner who had defeated Joint Custody in two previous meetings, scratched out of Saturday's affair.
"With what he's done this year, I think he deserves [the top two year-old title]," Robb said of Joint Custody, who has now won a pair of $100,000 stakes, including the Marylander against open co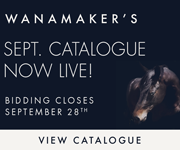 mpany.  "But if you look at what both colts did, and they're both really good, I think [Joint Custody] deserves it now. It's not up to me, so I'm not worried about it."
Wayson, the owner, admitted that both Joint Custody and It's a Bang, who is trained by Donald Barr for Walter Vieser, Jr., are worthy recipients.  Still, he was not about to let how the balloting might go deter his celebration on Saturday.
"I definitely think it could go either way," Wayson said. "Both horses were really good and both will get to see each other again. Personally, I'm glad that we didn't have to face [It's A Bang] again [on Saturday]. He's already beaten us both times we faced him. I don't know which one is going to get the honor. I know it's probably going to be close. I think my horse will get plenty of consideration for it. They've both had good years and I would be happy if my horse got it, but I would not be upset if he did not."
Joint Custody, who debuted with a victory against maiden $25,000 claimers at Timonium, has since won an allowance race at Laurel, finished second as the favorite behind It's A Bang in the Maryland Million Nursery, then fourth behind Jessethemarine and It's A Bang in the James F. Lewis, III Stakes before capturing both the Marylander and the Maryland Juvenile Championship.  Joint Custody has yet to go beyond seven furlongs and his morning habits have Robb pondering how he can send the horse longer distances.
"This horse does not like to work in the morning," Robb said. "He was all out to go 1:03 [for five furlongs] to get him ready for this race. I don't know if I'll ever get him to work fast in the morning. I think he'll do okay in the longer races, but it's tough to stretch them out when you can't put good, fast works in them."
Robb declined to say what race would be next for Joint Custody, but he does plan to give Joint Custody, who is by Outflanker and out of the stakes-winning Malibu Moon mare Paying Off, a respite.  He will likely pass the $100,000 Miracle Wood Stakes at Laurel next month.  If he keeps the gelding home, he perhaps would point him at the $100,000 Private Terms Stakes in March, the last three-year-old stakes of the Laurel meet.  If Joint Custody displays any fondness for longer races, then Pimlico races like the Federico Tesio, the last prep for the Preakness Stakes, beckon.
"Anyone that has a good three-year-old is always thinking about one of the major races in the spring," Wayson said. "But I will leave all of that up to Jerry. If he thinks the horse is doing good, then whatever race he points him toward is okay with me. Would I like to run one in the Preakness? Of course. He's a Maryland-bred and we've been involved in Maryland racing for decades and the Preakness would be a great spot. But we would only go if Jerry thinks that's where he belongs."
Another key component in Joint Custody's success this year has been jockey Wesley Ho, who works the horse in the mornings and has ridden him to three victories in five mounts, including the last two $100,000 stakes. One week after that sluggish work, Joint Custody overcame a stumble at the break to duel with Open The Bank through honest early fractions of 23 flat and 46 2/5 and then drew clear late from Fran's Buckaroo to a six-length tally in 1:25.19 for the seven panels.
"He stumbled a little but at the start, but after that he did it pretty easily," Ho said. "I never really asked him to run. When that other horse came to him, he just sprinted away from him. I think he'll like the added distance. I think the further he goes, the better he will be. We took him back in the Lewis and he didn't really like that. We just let him run his race the last two starts and he's been much better. He likes being on the lead and when another horse comes to him, he just pins his ears and tries even harder."
Only the future will reveal whether Joint Custody can stretch out to a classic distance.  But Wayson isn't letting that uncertainty hinder his enjoyment of the present.
"It's such a thrill watching this horse run," Wayson said. "He's got so much speed and so much natural talent. We're looking at it one race at a time. I hope he continues to improve and keeps winning stakes, but only time will tell. It's always fun having my family and friends here at the track watching him run and if we can all get into the winner's circle for the photo then it makes it that much better."