The Maryland Racing Commission voted this afternoon to undertake a formalized, state-run procurement process in obtaining a workers' compensation policy to cover licensed jockeys in the state.
That decision was not unexpected, since the state Attorney General's office had advised the Commission to do so, Commission chair Bruce Quade told the meeting.  Yet it came following a lengthy, and testy, discussion among the Commissioners; and three of the nine voted against the motion.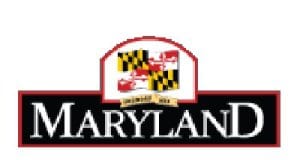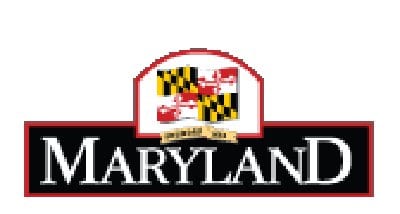 At the same time, the Commission voted to renew the jockey policy current held by the state-created Injured Workers Insurance Fund (IWIF) for one year.  If the procurement process leads to a better deal, the Commission would cancel the IWIF policy and change carriers.
"Hopefully, we'll be able to save some dollars and put them into purses," said Quade.
The Maryland Jockey Injury Compensation Fund is a state-mandated program that provides workers' comp for jockeys licensed and running in the state.  By statute, the premiums are paid by the state's horsemen; and in recent years, that payment has come through a combination of an assessment added to license fees and a $1 million contribution directly from the purse account.
That purse account contribution became necessary in 2012 when the premium for the policy jumped from about $500,000 to more than $1.5 million, after insurance giant American International Group (AIG) declined to renew the policy, forcing the state to turn to IWIF.  The premium is expected to be about $1.2 million for 2014.
"Unfortunately, IWIF has been the only market to respond" to requests for bids, said Richard Hoffberger, who has served as the Commission's broker for the jockey insurance.
[boxify cols_use ="2″ cols ="5″ position ="right" order ="none" box_spacing ="5″ padding ="3″ border_width ="1″ border_color ="blue" border_style ="solid" height ="250″ ]
Maryland Jockey Injury Compensation Fund policy cost
2008 – $723,852
2009 – $476,211
2010 – $404,954
2011 – $508,182
2012 – $1,544,304
Source: Maryland Racing Commission[/boxify]
"The premise," said Quade, "is that we should have a full, open competition."  That's a premise that Commissioner John McDaniel likened to "motherhood, God, and apple pie."
"I don't understand why anybody would have a problem with a fair and open competition towards the goal of reducing costs," Quade added.
Yet not everyone saw it that way.
Commissioner John Franzone said that he believed that the Commission had acted in a fair and responsible manner and had provided for open competition; he further disputed whether, since the payments come from the horsemen rather than the state, the state should be involved at all.
[pullquote]"I don't know how it can be bad to open up a procurement process.  I just don't see a down side." — Commissioner Charles Tildon[/pullquote]
"I want a formal opinion from the Attorney General that we have been in violation" of procurement regulations, he said.  "This all sounds like mumbo-jumbo to me."
Commissioner Louis Ulman also sounded a note of caution that a procurement process could spin out of the Commission's control, leaving it with a carrier not well positioned to understand the market.  "It's important to have a local agent to service the policy," he said.
Commissioner Mary Louise Preis pointed out that the Commission need not have been in violation of procurement regs; it could simply decide that a more formal process would work better.  "As things develop, you sometimes realize there are better ways to do things than you've done in the past," she pointed out.  "I think this is a better way."
"I don't know how it can be bad to open up a procurement process," added Commissioner Charles Tildon.  "I just don't see a down side."
Quade, McDaniel, Preis, and Tildon voted for the motion, along with Commissioners David Hayden and Ernest Grecco.  Franzone, Ulman and Commissioner Tammy Lafferty opposed it.
"This is the way you conduct business," said McDaniel, just before the Commission voted to formalize the competitive bidding process.  "It's good business form."
[boxify cols_use ="4″ cols ="4″ position ="none" order ="none" box_spacing ="5″ padding ="3″ border_width ="1″ border_color ="blue" border_style ="solid" height ="60″ ]
[/boxify]