From a Thoroughbred Aftercare Alliance release
Madeline Auerbach, Board Vice President of the Thoroughbred Aftercare Alliance (TAA), announced today that the TAA has awarded a total of $1,000,000 in grants to its 23 accredited facilities. Auerbach, joined by TAA Executive Director James Hastie and several other TAA Board members in attendance, made the announcement today at the 2013 Global Symposium on Racing & Gaming, presented by the University of Arizona's Race Track Industry Program, at the Westin La Paloma Resort in Tucson, Ariz.
Four of those facilities are in the mid-Atlantic region.  Those include Angel Acres in Pennsylvania, ReRun in Virginia, and Mid-Atlantic Horse Rescue and Thoroughbred Placement Resources, both in Maryland.
This is the first round of financial grants that the TAA has awarded since its formation in February 2012. Individual grant awards were based on a comprehensive review by the TAA Grants Committee and Board, and the grants will be used for the ongoing care of retired Thoroughbreds.
"We're very pleased to award these grants to our accredited facilities, to recognize and support their efforts to care for our retired Thoroughbred athletes," stated Jack Wolf, TAA Board President and Thoroughbred owner. "Since the TAA was formed nearly two years ago, many people have been working diligently to fulfill the TAA's mission of accrediting aftercare facilities and financially supporting them – and I'm thrilled to say that vision became a reality today. This is a major step forward for the industry in providing a long-term strategy for Thoroughbred aftercare, and we're all very proud. I'd also like to extend a special thank you to Breeders' Cup, Ltd., The Jockey Club, Keeneland Association, and all of our donors—from stallion farms, sales companies and racetracks to owners, breeders and fans: your support made these grants possible."

Following is a complete list of TAA accredited facilities receiving grant awards: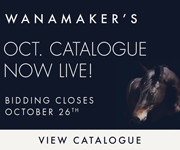 Akindale Thoroughbred Rescue – Pawling, N.Y.
Angel Acres Horse Haven – Glenville, Pa.
CANTER, California – Los Gatos, Calif.
CANTER, Ohio – Mentor, Ohio
Equine Encore – Tucson, Ariz.
Florida Thoroughbred Retirement and Adoptive Care – Palm City, Fla.
Glen Ellen Vocational Academy – Glen Ellen, Calif.
Humanity for Horses – Mt. Shasta, Calif.
Kentucky Equine Humane Center – Lexington, Ky.
Long Run Thoroughbred Retirement Society – Toronto, Ontario (Canada)
Mid-Atlantic Horse Rescue – Chesapeake City, Md.
Mitchell Farm Equine Retirement– Salem, Conn.
Neigh Savers Foundation – Walnut Creek, Calif.
New Stride Thoroughbred Adoption Society – Surrey, British Columbia (Canada)
New Vocations – Marysville, Ohio
Old Friends – Georgetown, Ky.
ReRun – Virginia Beach, Va.
Southern California Thoroughbred Rescue – Norco, Calif.
The Exceller Fund – Lexington, Ky.
Thoroughbred Placement Resources – Upper Marlboro, Md.
Tijuana River Valley Animal Rescue – San Diego, Calif.
TROTT USA – Laguna Hills, Calif.
United Pegasus Foundation – Tehacapi, Calif.