Three weeks ago, our readers helped to raise hundreds of dollars for injured rider Jose Villegas.  That money will make a big difference for someone who needs — and deserves — the help.
On November 9, we can make once again make a big difference for someone who needs and deserves it: veterans and wounded active duty military.
Because on November 9, we're asking you to handicap — with a purpose.  We're asking you to Handicap for the Heroes.  Click here to participate!
Our Handicap for the Heroes online handicapping tournament will give you a chance to prove your handicapping prowess, win money or great prizes, and help a truly worthy cause.
And all it will cost you: a voluntary $5 contribution to Maryland Therapeutic Riding!
Developed in conjunction with Laurel Park and the Maryland Jockey Club, Handicap for the Heroes will benefit the Horses for Heroes program run by Maryland Therapeutic Riding.
According to MTR, "This program uses equine-assisted activities to assist wounded warriors in physical and emotional healing.  The rhythmic gait of the horse transfers a gentle three-dimensional movement to the rider that relaxes muscles, improves muscle tone, and increases flexibility and balance."
Among the injuries it helps with: post-traumatic stress disorder, traumatic brain injury, and physical and psychological injuries resulting from combat service.
What's in it for you?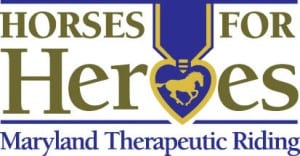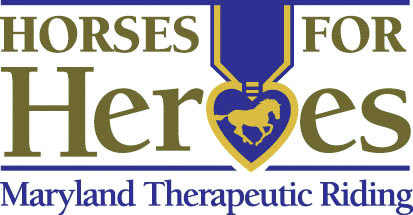 $50 first prize;

great Laurel Park merchandise for second through fifth place;
the chance to help our wounded vets and military personnel.
To participate, just pick winners from 10 races at Laurel — which has a great card featuring the City of Laurel Stakes — and Gulfstream Park, with eight stakes for Florida-breds.
Click here to Handicap for the Heroes!