by Ted Black
Nearly an entire year after trainer Ollie Figgins, III, set a plan in motion for Dance to Bristol, he and his star pupil have reached the final stages of the campaign. The talented, four-year-old daughter of Speightstown delivered her final workout on Friday morning. On Saturday she'll make the short commute to Baltimore-Washington International Airport, board a cargo plan destined for southern California, and head to her final stop on the journey: the Breeders' Cup Filly and Mare Sprint at Santa Anita.
Funny thing, though.  Even though we shouldn't, we tend to take for granted that horses will be present and accounted for in the biggest races. And it's not just keeping them sound, healthy, and in good form that's the challenge; the logistics of moving a horse cross-country for one race pose their own problems.
For all that, Dance to Bristol has not missed a race or workout to date this season, and that consistency is one thing that has her one win away from a likely Eclipse Award as divisional champion.

"I can't tell you how many times I've tried to map out a campaign for a horse and then those plans get scrapped three or four months later," Figgins said. "It's tough to map out an entire year for a horse and then stay on that schedule. In this game, it's almost impossible. But from the time we put her back in training last winter she's stayed on schedule. That in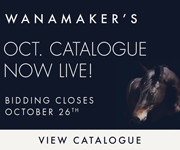 itself is quite remarkable. The fact that she keeps winning is just a testament to her ability and her desire."
On Saturday, she leaves the Bowie Training Center at 5:30 am , gets on a cargo plane slated to depart BWI at 7:30, and then should land in southern California sometime on Saturday afternoon. She'll take Sunday off and then head to the track on Monday for her first jog on the Santa Anita strip. Finally, on Saturday, she'll have what figures to be the final race of her career.
"What I remember from 2008 when we sent Rouse The Cat out there for the Breeders Cup Turf Sprint was everything was pretty relaxed," Figgins said. "The security's not as tight as it is for passenger planes. We just meet with security at the gate and as long as everyone on the passenger list is on their list then they let you through and you just pull the trailer up to the tarmac and unload there. It's really cool to see a horse walk up the ramp and board a cargo plane. It's not something you see every day."
Before getting there, however, Figgins had to iron out the chores for those horses he is leaving behind at Bowie and at Charles Town. His father, Ollie Figgins, II, a former jockey in the mid-Atlantic region, will handle the Bowie operation, while the Charles Town string will remain in the hands of his younger brother, Jason Figgins.
Those two will ensure that the dozens of horses in the Figgins barn remain on their daily and weekly routines; several will run at Laurel Park of Charles Town while he is away.
"Most of our stakes horses ran last weekend at Charles Town, but we still have some West Virginia-breds that will run in maiden races and allowance races up there next weekend," Figgins said. "My brother, Jason, does a great job getting the horses ready up there. It will still be business as usual for our Charles Town operation, and we'll run a few at Laurel from Bowie. I won't be around, but we still have to run the stable."
Last week, Dance to Bristol worked five-eighths at Laurel, one of only two horses to work that day. Figgins kept her at home for her last workout, and on Friday morning, she breezed five furlongs over the Bowie surface in 58 3/5 seconds. It was the fastest of five works at the distance.
"I thought she worked super," Figgins said about her final workout. "She did it well and galloped out strong."
Clocker Kelly Cox said that the first eighth-mile went in 12 3/5 seconds, meaning that Dance to Bristol covered the last half-mile in 46 seconds. "She goes every eighth faster," Figgins pointed out. "That's how she runs."
Dance to Bristol actually began the current campaign by finishing second in an allowance race for fillies and mares at Laurel Park in February, but she rebounded to win her next seven starts, including five straight stakes and a trio of graded events, topped by the Grade I, $500,000 Ballerina Stakes at Saratoga Race Course. At the time it was the crowning achievement for the filly, her trainer and rider Xavier Perez, who up to that point had been associated in the public mind with his supremely eventful ride aboard Spicer Cub in a maiden race at Pimlico.
Perez garnered his first graded stakes victory aboard Dance to Bristol when she romped home four lengths clear in the Grade III, $150,000 Bed o' Roses at Belmont Park in June, picked up his next graded stakes tally when he steered the filly to victory in the Grade II, $300,000 Honorable Miss Stakes at Saratoga despite an immensely troubled trip, and then guided her to a determined victory over favored Book Review in the Grade I Ballerina in August, the first Grade I score for horse, trainer and jockey.
Dance to Bristol saw her seven-race win streak come to an end when she ran second in the Grade II, $300,000 Gallant Bloom at Belmont Park last month, but that race was designed as a tightener for the daughter of Speightstown and her second-place finish behind Cluster of Stars, who won a restricted New York-bred stakes last Saturday at Belmont Park to remain unbeaten in seven career outings, did not diminish her reputation.
"She got everything out of the race that I wanted," Figgins said. "She had two light breezes before that race and realistically I just wanted to keep her on schedule. I could have skipped the Gallant Bloom but I didn't want her going to the Breeders Cup with 14 weeks between races. Five or six weeks between races usually works best for her and seven furlongs is her best distance."
He, his family, and his crew are starting to get excited. There are still details to sweat, plans to execute. But there's one thing that doesn't worry Figgins at all.
"Now we'll hope for a smooth flight out there this weekend and a clean trip in the Breeders Cup and hopefully she'll run her race," he said. "She'll give us her best effort out there, I'm sure of that."
(Featured image by Jim McCue, Maryland Jockey Club.)