The Maryland Jockey Club will host the second annual Totally Thoroughbred Horse Show on the Pimlico Race Course infield Saturday, July 13. The event is the brainchild of Maryland Jockey Club racing secretary Georganne Hale and Stacie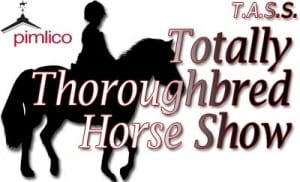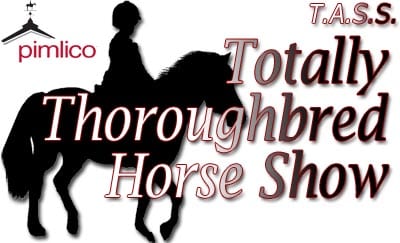 Clark-Rogers, manager of the Adena Springs retirement program.
Part of the Thoroughbred Alliance Show Series (T.A.S.S.), the show is one of a handful for Thoroughbreds where each horse shows under its Jockey Club name. The traditional show horse has his name changed often when it changes owners or circuits.
The inaugural event, held last July, featured 800 entries and raised $16,500 for the official charitable beneficiaries.
Nearly $10,000 in prize money will be paid to the owners of the first three finishers in each of the eight classes (60%-winner; 30%-second place; 10%-third).
The show starts at 9:00 a.m. and will run most of the day.  Admission is free.