by Frank Vespe
Decrying what they perceive as "deceit, duplicity, and dishonor" at the Virginia Thoroughbred Association (VTA), three prominent members of the organization's board of directors have resigned.
Anne Poulson, Ernest Oare, and Jens Von Lepel confirmed their resignation in a letter to the group, a copy of which was provided to The Racing Biz.  The three had initially stated their intention to resign in a contentious meeting held on Monday, June 24.  The VTA represents breeding interests in the Old Dominion, and it administers the Virginia Breeders Fund.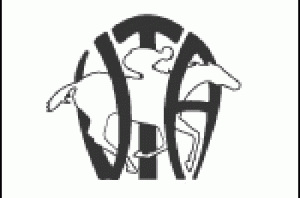 The concerns of the three, and their decision to resign, stem from the process that led to the firing of long-time executive director Glenn Petty.  Petty, whose involvement with the VTA in various capacities spans some three decades, was fired abruptly earlier this month.  He had not previously been aware that his job was in jeopardy.  (Links to our earlier coverage are of this matter are below).
Along with being breeders and owners, Poulson and Oare are both past presidents of the VTA.  In addition, both served on the Virginia Racing Commission, Poulson as chair.  Von Lepel is the general manager of Audley Farm, which bred 2012 dual-Classic runner-up Bodemeister.
Some members of the Board, including president Wayne Chatfield-Taylor, reportedly believe that Petty, if not responsible for declining trends in the Virginia breeding industry, has failed to stem them and that a change in leadership could give the organization, and the state's racing and breeding industries, a shot in the arm.
Virginia's breeding industry has taken a beating, with the Virginia-bred foal crop dropping from 540 in 2001 to just 254 a decade later, according to The Jockey Club.  In part, that mirrors larger national trends.  It also likely results from internal, Virginia-based problems, as the number of racing days and gross purses available at Colonial Downs have declined; though average daily purses are up by a quarter, the track is carding just 25 days of live racing this year.  After declining by more than 20 percent in recent years, in-state wagering has ticked up slightly in the last two.
Others, including the three resignees, maintain that Petty was a key to the solution rather than a part of the problem.  "Glenn was the number one person in our whole industry in Virginia in trying to figure out how to add revenue," Oare said in an interview.
Poulson agreed.  Giving him substantial credit for two of the initiatives that have bolstered racing revenue — the expansion of off-track wagering sites from six to 10 and the introduction of advance-deposit wagering — she claimed that Petty is "the guy that's out there thinking about how we increase handle.  And that's the number one priority."
Yet all three agreed that the Board was within its rights to remove the executive director.  "Our resignations are not in protest of the result achieved," their joint letter emphasized.
Rather, they said, they were deeply troubled by the process which achieved the result.  For one thing, they say, Petty was never told of board members' concerns with his performance and was afforded no opportunity to take corrective action.  For another, Oare and Poulson say that they received no notice of the meeting until less than 18 hours before it occurred, in violation of an organizational bylaw requiring a minimum of 10 days notice.  Von Lepel's notice was timely, he says, but did not mention that this issue would be on the agenda; he only learned of Petty's removal upon his return from a trip to Germany.
Oare and Poulson both claim that they were deliberately excluded from receiving timely notice of the meeting.  Both state that Chatfield-Taylor, the organization's president, told them they had not received timely notice because they otherwise might "tip off" Petty as to what was happening.
"We simply can no longer support a Board that condones months of covert Executive Committee activities to achieve a predetermined result," the three said in their letter.  "Nor is it possible for us to work with a Board that glosses over the manipulation of the By-laws, disregards normal corporate governance procedures, approves the intentional exclusion of directors from fair participation in the process, and demonstrates a lack of respect for and fair dealing with a long-term employee with decades of service to our industry."
In an interview, Von Lepel added that the process was "absolutely not fair… absolutely low-class."
"I just can't be involved with an organization that thinks this is the right way to do business," Oare added.
Yet all three expressed regret that the situation had arrived at this point and hope that better days might lie ahead.  "Virginia doesn't need a problem like this," Oare noted.  "We've got to now build racing."
Poulson agreed.  "We intend to support Virginia in every way we possibly can," she said, noting that she, Oare, and Von Lepel have approximately 100 years of racing experience among them.
Von Lepel believes an apology to Petty would be the place to start.  "I hope they [the VTA] wake up and realize what they have done," he said.
Citing a desire to move forward, a representative of the VTA declined to comment for the record.
(Nick Hahn contributed to this story.)