by Nick Hahn
Wayne Chatfield-Taylor, President of the Virginia Thoroughbred Association, wants to wake up the Thoroughbred industry in Virginia.  And earlier this month, he led an effort that jolted many Thoroughbred participants right out of bed: the replacement of Glenn Petty as Executive Director of the organization.
Debbie Easter, a past president of the VTA, will manage the association moving forward. Easter Associates, Inc, a corporation operated by Easter's family that has 35 years of operating trade and business entities steps in to handle the daily affairs of the VTA. Though the termination of Petty, who had worked in the state's racing and breeding industry for more than three decades, is a setback to Virginia racing, Easter herself also has a lengthy racing resume.
Chatfield-Taylor's initiatives aren't likely to end with a personnel issue, and it appears no subject will be left on the table. Look for Chatfield-Taylor and the VTA board to address many items that have been stagnant. For example, Chatfield-Taylor is eager to launch bids to tap into Virginia's popular steeplechase circuits, integrating them into Virginia's larger pari-mutuel formula.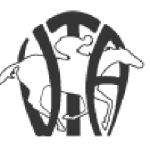 Winters in Richmond — at the General Assembly — may become more active as well.  Chatfield-Taylor, an active proponent of farmland preservation, would like to start conversations at the Capital to remove the barriers impeding handle growth that ultimately impact Virginia breeding farms, though he would not, in an interview, specify what those barriers are. Doug Easter, Debbie's brother, is a lobbyist for the VHPBA.
Despite the opening of Colonial Downs in 1997, foal counts in Virginia have slowly been dropping over the last decade at a rate of nearly 30 foals a year. In 2011, according to the Jockey Club, there were 254 registered Virginia-breds down from 540 in 2001.  VTA memberships have also declined.
Historically, the breeding farms of Virginia have been inordinately successful, yielding Triple Crown giants like Secretariat, Genuine Risk, Hansel and Sea Hero. The Thoroughbred record, farther back, includes Sir Archie, perhaps the first great American sire, and Bulle Rock, the first Thoroughbred imported to America.
Yet, despite the decline in quantity, breeders in recent years continue to produce quality.  Virginia-breds such as recent star Quality Road to this day occasionally enter Grade I winner's circles.  That success provides a starting point, Chatfield-Taylor said.
"We have great ground for breeding a horse here, and they go all over the world from here," said Chatfield-Taylor. "There is a lot of demand for a good horse right now, and Virginia historically has been a good at that."
Chatfield-Taylor, elected VTA president in 2010, acknowledged Petty's long service in a letter to members posted on the VTA website (vabred.org). Petty was in his third term as Executive Director, a position he first held in 1980.
But, he maintained, the change was necessary and looks to be first of many more to follow to shake up the status quo in Virginia breeding and racing, which are, he believes, at a crossroads.
"We need boots on the ground in the field," Taylor added during this week. "It was simply time to move on. We've been a sleepy organization for some time. We need to expand membership and start with a new day. That's already happening."
(Featured image of horses emerging from the fog on opening night at Colonial Downs is by Nick Hahn.)