Breeders' Cup continues "year of the regulator"
Frank Vespe

November 7, 2023
The first Breeders' Cup of the Horseracing Integrity and Safety Authority (HISA) era featured scratches galore and a Classic won by a notorious trainer of years gone by just coming off a 10-year ban.
It wasn't poetic and didn't feel like justice, but it seemed perfectly, entirely predictable in a racing year that, like Joe Btfsplk, seemed to have a raincloud perpetually nearby. The question — unresolved during this difficult year of high-profile injury — is whether we're getting closer to a safer, cleaner sport.
The Breeders' Cup racing came off mostly without a hitch, though one horse, Breeders' Cup Juvenile Turf runner-up Mountain Bear, had to be vanned off. (Bus Buzz, in a non-Breeders' Cup race, also was vanned off on Friday).

But getting to the races proved to be a dicier proposition. Two horses died during the run-up to the Cup, Classic contender Geaux Rocket Ride incurring what proved to be a fatal injury during morning works and Dirt Mile hopeful Practical Move suffering an apparent heart attack following his morning exercise.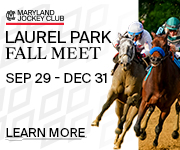 Others lived to tell the tale but didn't get the chance to race. Perhaps most prominent among those was Arcangelo, who figured to be a major player in the Classic but was unable to overcome a foot injury and has now been retired. With his Belmont win, Arcangelo made trainer Jena Antonucci the first woman to train a Triple Crown race winner, and they seemed poised to become the face and feel-good story of 2023. But Arcangelo made only one post-Belmont start and now has been retired, and whatever else we might think, it's pretty hard to build a sport around stars who never perform.
Then there was the curious case of Givemethebeatboys. The Irish-bred runner was 10-1 on the morning line for Friday's Breeders' Cup Juvenile Turf Sprint (editor's note: why on earth is there a juvenile turf sprint in the Breeders' Cup?). The event's veterinary team ordered the Bungleinthejungle colt scratched Friday morning after deciding he seemed "slightly lame."
That's not a decision his connections supported, and it called to mind this spring's Forte controversy.
'[V]ets aren't any different to any other profession, they all have different opinions," co-owner Irene Sands told The Blood-Horse. "That's not taking anything from anybody but certainly our own contingent would have been very happy for him to race today."
"Any time that there is a question that arises from these large event days, we have a second team of veterinarians who come in as kind of a referee, as a second pair of eyes. So we have the pair that would look at the horse and if there are any questions or disagreements between the two veterinarians, that second team, which is comprised of CHRB and Breeders' Cup veterinarians on that panel," Dr. Will Farmer told Thoroughbred Daily News. "They would go in and do their exam and confer with the first team of veterinarians that had looked at the horse, and then ultimately come with whatever recommendation or decision that had to be made."
CHECK OUT THE LATEST OFF TO THE RACES RADIO!
None of which did much to mollify trainer Jessica Harrington.
"It would definitely (deter me from bringing future horses to the Breeders' Cup)," Harrington said. "I brought out what I thought was a very sound horse. I know they have to be careful, but being careful or over the top are two different things."
A couple of Aidan O'Brien trainees got the same treatment from the vet team, but with a battalion of runners under his care – and a passel of Breeders' Cup trophies on his mantel – it was easier for him to be at least somewhat philosophical.
"I suppose there was a different panel of vets checking them all week and just a different vet checked him this morning, and he wasn't happy, so that's the way it was," O'Brien said.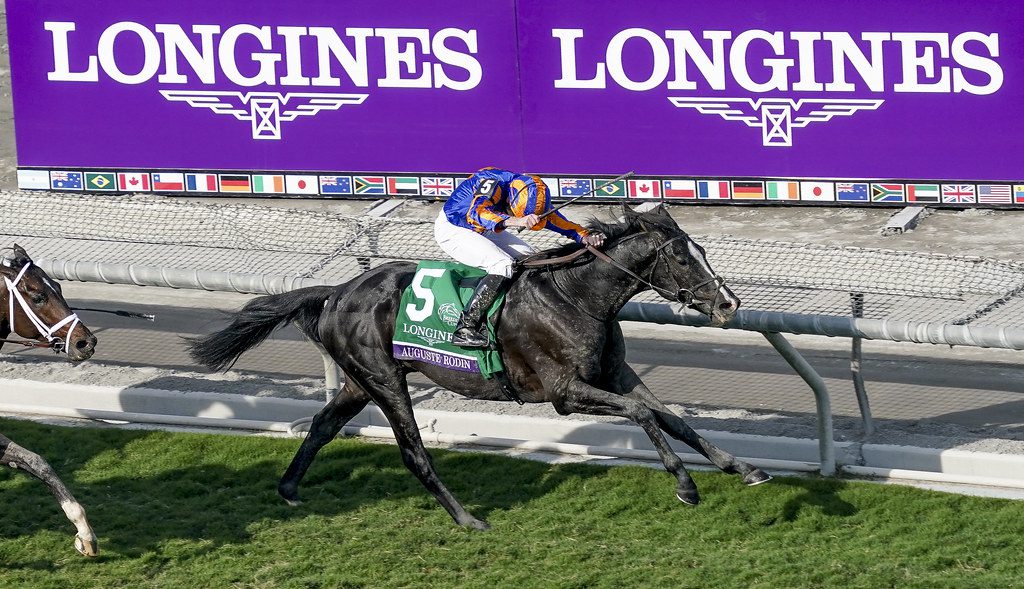 It is the way it was, and in some sense, it was inevitable. Veterinarians and regulators, their decisions, and equine safety issues have been front and center all year; why not at the Breeders' Cup, too?
As always the horses did what they do – run their hearts out – and did their level best to redeem our troubled sport. Delaware Handicap winner Idiomatic put the exclamation point on a fabulous, old-school campaign (nine starts!) that deserves serious Horse of the Year consideration. Elite Power lived up to his name – no easy task – in defending his Sprint crown. And Cody's Wish delivered a thrilling, emotionally satisfying Dirt Mile win over Preakness champ National Treasure that turned tearjerker the next day when namesake, big fan, and "best friend" Cody Dorman passed away.
Speaking of redemption arcs, Rick Dutrow completed his when White Abarrio, the lukewarm favorite, won the Classic by a length. Nobody questions his ability to train a horse – that's been amply proven over the years. But the win marked a remarkable comeback for a trainer who had been suspended for 10 years by New York officials who cited his long record of administrative and medication violations and who won his first race in a decade just six months earlier. 
Depending on where you stand, Dutrow's suspension was either too long – far longer than many others have received in seemingly similar circumstances – or too short, according to some advocates who think he should have been barred altogether.
Either way, he's back now, and since winning trumps all, back in racing's good graces.
The regulators are done with Dutrow – for the moment, anyway – but they weren't done with some others even when the Cup was. In fact, two riders' wallets got whacked after the racing.
O'Brien hailed jockey Ryan Moore for his "brilliant ride" after he rail-skimmed Auguste Rodin to victory in the Turf, but the stewards saw something else altogether: seven strikes of the crop, one more than permitted under HISA regulations. That necessitates a penalty of either $250 or a forfeiture of 10% of the rider's purse earnings from the race, whichever is greater; in this case, that means Moore will cough up $20,800.
And Irad Ortiz will have to sit out for three days after his Breeders' Cup Filly and Mare Sprint ride aboard Goodnight Olive. That runner, much the best defending her Sprint title, cruised past the leaders entering the lane but came over and interfered with the tiring Society.
Too much chatter about rules and regs, not enough about horses. That's the story of the year.
In fact, if 2023 is remembered for anything racing-wise, it'll likely be thought of as the Year of the Regulator. Whether it was vets keeping horses out of major races or new sheriff HISA showing it has teeth enough to ruin a career, regulators have shown plenty of oomph in 2023.
That is, to paraphrase Mr. O'Brien, the way it is now. Whether that means racing is getting safer, cleaner, and fairer, well, that's no clearer yet than it was before the scratches started.
LATEST NEWS