Roses for Debra hoping to be a turf monster at Parx
Teresa Genaro

September 21, 2023
The connections of Roses for Debra probably would have been happy to see the Saratoga meet extended for another month or so, given the way their filly performed at the upstate track.
Then again, Roses for Debra runs her race pretty much wherever she goes, a trend that those connections hope continues this weekend, when the Pennsylvania-bred is scheduled to make her first start at Parx, running in the Grade 3 Turf Monster Stakes as the 9-5 favorite, taking on 10 males and one filly.
At the start of the Saratoga racing season, Roses for Debra had been first past the post in six of her first seven races, winning at Presque Isle Downs, Pimlico, and Belmont Park. Her lone loss, outside of a disqualification for impeding a rival in her debut, came at Keeneland, when the Pennsylvania-bred made her only start on dirt last October.

"We were coming to the end of the racing year, and we thought maybe we'd give [dirt] a shot," said owner John O'Meara, who purchased the filly for $25,000 at the 2020 Keeneland September yearling sale. "We were able to get Luiz Saez, who's a top rider, and she was running here at home, so we figured we'd see how she goes. It didn't work out."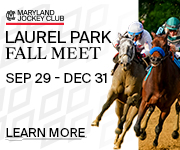 The Pennsylvania-bred daughter of Liam's Map began her career on the Tapeta track at Presque Isle Downs, where she outran all of her rivals in her first four starts, emerging, however, with only three wins after being disqualified to second in her first start. She hit the wire first by a combined 14 1/4 lengths in those first four races.
Following the fourth-place finish at Keeneland, trainer Chrisophe Clement turned to the turf, where Roses for Debra has gone undefeated in four starts this year, earning her first graded stakes win in the Caress Stakes (G3) at Saratoga in July.
Following that race, O'Meara sold a share of the filly to Everett Dobson's Cheyenne Stables.
"Mr. Dobson had some horses with Mr. Clement at Saratoga," said Matt Lyons, senior vice president and chief operating officer for Cheyenne Stables. "He was up there for the meet and he saw this filly training every morning. She's a beautiful filly and he got very fond of seeing her train, and we heard that there might be an opportunity to buy into her."
CHECK OUT THE LATEST OFF TO THE RACES RADIO!
O'Meara had received a number of offers for her, but he wanted the filly to remain in Clement's barn, and he didn't want to sell to anyone who would "flip" her.
Lyons and O'Meara have a relationship that dates back 25 years, when Lyons first came to the United States from Ireland as a student.
"He was best friends with my boss Gerry O'Meara [no relation] when I worked at Glennwood Farm," said Lyons, "so I knew Mr. O'Meara quite well. She's a nice filly and this was a nice opportunity, and because I knew the connections, I thought everybody would get along well."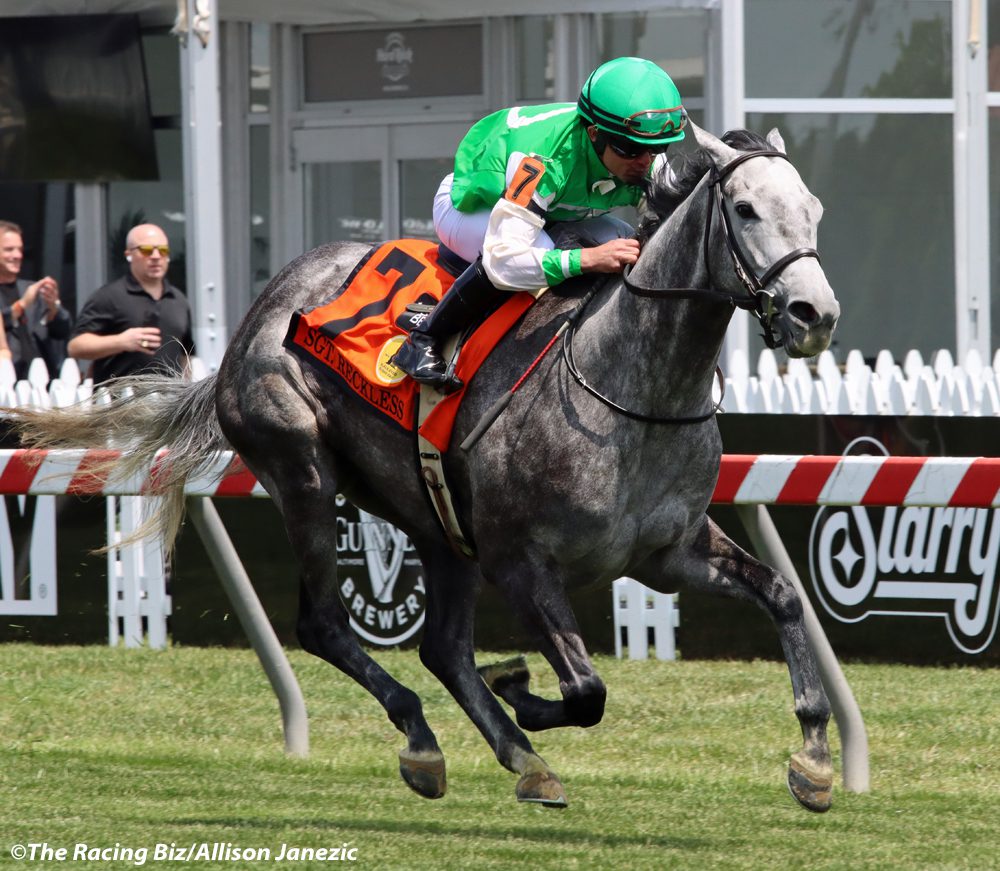 With earnings of $406,000, Roses for Debra has certainly out-performed her sales price, a price that surprised O'Meara when he was able to secure her. Bred by Blackstone Farm, she had sold as a weanling for $120,000.
"She was part of the dispersal of Gerry Dilger's horses," said O'Meara, "and she went through the ring early. I saw her, I liked her, and I bought her."
A month after her first turf stakes win, Roses for Debra got her second, also at Saratoga, in the listed Smart N Fancy Stakes. After the meet ended, Roses for Debra remained at Clement's upstate New York barn, and the plan had been to run her in the $300,000 Presque Isle Masters (G2) earlier this week. Instead, she'll head to Bensalem for the $250,000 Turf Monster (G3).
"She got cast rolling in the round pen the day before she was going to ship," said Lyons, "so out of precaution, we gave her a few days and rerouted to this spot."
Lyons expects the filly to continue racing through next year, and one of the terms of the ownership agreement is that she'll be sold at auction when she's retired. Both O'Meara and Cheyenne are based in Lexington, and both have breeding operations.
"I'd love to keep a mare like this," said O'Meara. "But she's getting too valuable for me to keep, so this is the fairest way to do it."
Fair, certainly, and an auction opens up the possibility that one of the partners will outbid the other when she goes through the ring.
"But," said O'Meara, with a somewhat rueful, good-natured laugh, "he has a lot more money than I do."
LATEST NEWS