Preakness profile: Coffeewithchris
Joseph Aiello

May 19, 2023
Local hopefuls haven't fared especially well at the Preakness in recent years. The last Maryland-bred to win the Middle Jewel was Deputed Testamony in 1983, and last to finish second was Magic Weisner in 2002.
Facing that history is Coffeewithchris. The Ride On Curlin gelding has a pair of local stakes wins to his credit but finished fifth last out in the Federico Tesio, the last local prep for the Preakness.
RACING CAREER

A Maryland-bred runner by Ride on Curlin, CoffeewithChris was a later addition into the Preakness field after becoming very familiar with Laurel Park and Midlantic racing. Over a year ago on May 1st, this colt debuted at Laurel Park as the post-time favorite, breaking poorly and lagging behind the field for an eighth place finish. Just eleven days later, Salzman Jr. had this one back at it, this time at Pimlico for another 4 ½-furlong dirt sprint. Coffeewithchris would break his maiden in this try, but did so by disqualification of the first-place finisher, who cut off two runners at the start and was taken off the board.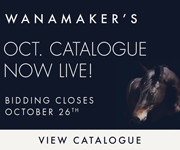 A win is a win however, and Salzman would enter his colt in a five furlong-stakes race at Colonial after a near-three-month layoff. It appeared as if this two-year-old was a bit overmatched with the class increase, never a true factor in that try at the odds of 37-1. A move back down to allowance company at Timonium was the next step, with yet another disqualification of a winner to put Coffeewithchris up into second. He still hadn't found any real footing as a two-year-old, and would be transferred back to Laurel Park for his next eight races.
Losing in a claiming sprint try in October was probably the low point for Coffeewithchris, who at that point wasn't close to being on the radar for a return to Pimlico in May.
But a string of solid efforts at stakes level at Laurel kept him afloat, until he finally broke through by crossing the wire first in the Heft Stakes on December 30. Showing a little bit more speed at seven furlongs, Coffeewithchris may have just been maturing as he was about to turn three. He strung together four consecutive in-the-exacta finishes, including another stakes win, this one in the one-mile,Miracle Wood Stakes at a mile in February.
He ran a good second in the Private Terms Stakes in March and then followed with a fifth-place finish in the Federico Tesio that his connections think was better than it looked.
Experience has been a huge plus for this colt, as has running with a bit more early speed, yet there will need to be a step up to prove that he can compete at this level and distance going forward.
CHECK OUT THE LATEST OFF TO THE RACES RADIO!
LAST RACE TRIP NOTES
5th, Federico Tesio Stakes – Broke alertly from the inner rail and quickly went to the lead while inside. Briefly cleared rounding the first turn, then took pressure from Ninetyprcentmaddie and entered the backstretch with a neck lead. Those two remained in similar positions up the backstretch and without notable challenge from other runners and entered the turn in that same order. Took increased pressure from Ninetyprcentmaddie rounding the turn, with that rival drawing even midway on the turn while the lead pair opened three to four lengths on the others. Gradually ceded the lead to that rival nearing the quarter-pole. Tipped to outside of that rival at about the furlong pole and gradually tired while remaining willing to the wire while beaten 2 ½ lengths in fifth. The early fractions were substantially faster than the Weber City Miss at 1 1/16 miles one race earlier – 2.5 seconds faster to one-half mile, 2.75 seconds faster to three quarters.
BLOODLINES
By Ride on Curlin, Coffeewithchris doesn't have the longest of sibling lists, already with the most U.S. earnings of any of his brothers and sisters. Ride on Curlin may be best known for his second-place finish in the Preakness to California Chrome in 2014, unable to match his sire Curlin's Preakness win from 2007.
The modest breeding could explain the $2,000 price for Coffeewithchris as a yearling, but the strong performances at Pimlico by both Ride on Curlin and his grandsire Curlin could give him a leg up on some others from a pedigree perspective. Outflanker has also been a good broodmare sire, producing eleven stakes winners with most of his siring success coming in the early 2000s.  
And going back a ways, Coffeewithchris comes from several generations of breeding by the Rooney family and their Shamrock Farm. The sire of Coffeewithchris's fifth dam, Molly, is Christopher R., the Shamrock-bred 1975 Maryland-bred Horse of the Year.
WHAT THEY'RE SAYING
Trainer John Salzman Jr. said the plan was always to run in the Preakness, with a hope to win the Tesio. "The biggest thing is coming up with the money sometimes. I'm a poor working guy. Thirty thousand is a lot of money. I looked at the Long Branch. It wasn't an easy spot. If it was an easy spot, I might have gone on to the Long Branch. I worked it out to come up with the funds to take a chance. I don't get to take a chance very often."
Salzman's ideal trip would be for jockey Jaime Rodriguez to get in a good stalking position, just behind likely front-runner National Treasure, with the pair setting moderate fractions. Then it'll be up to the horse and rider Jaime Rodriguez to bring it home.
PHOTOS
LATEST NEWS