MID-ATLANTIC THREE STARS: March 27
Region's Best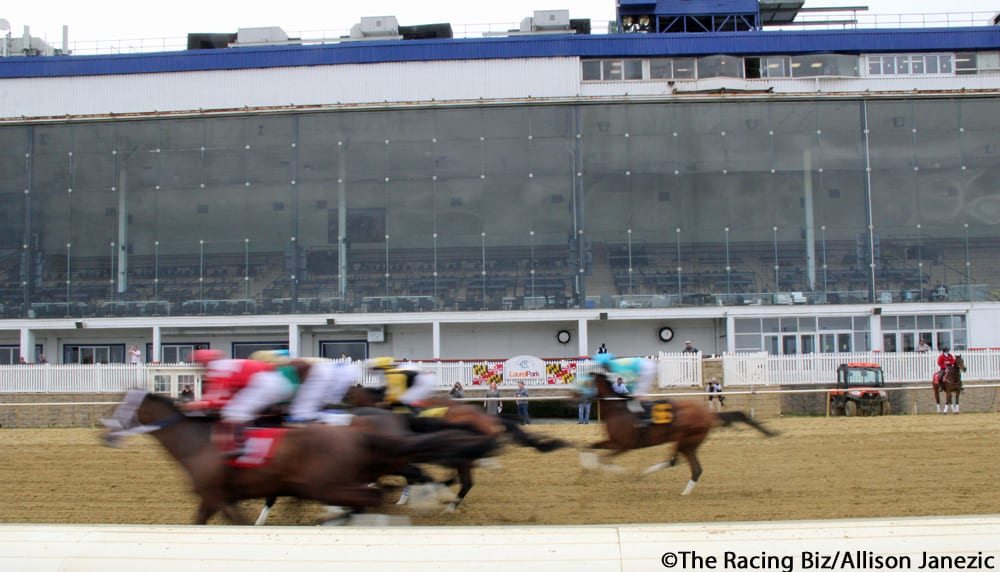 FIRST STAR: DULCIMER DAME. This 6-year-old mare has torn her way through Charles Town this year. On Thursday, she won for the sixth time this year, taking a first-level allowance race by 1 1/2 lengths as the 1-10 favorite. She's the only North American horse who has won six races this year; no one on the mainland has even won five, and only three other horses in the 50 states have won four. She's back in the box on Thursday in a bid for her seventh win of the season. Arnaldo Bocachica had the winning mount for owner Richard Burnsworth and trainer Anthony Farrior.
SECOND STAR: GUSTAVO LARROSA. Larrosa achieved a milestone on Saturday, when he piloted home his 1,000th career winner. He rode Master This to victory in a West Virginia-bred claiming race for trainer Mike Butts, getting to the four-digit mark after just over 48 hours of sitting on 999. Larrosa won on his first career mount at Charles Town in April 2003 and has since accumulated more than $19.4 million in purse earnings. At the current meet, Larrosa has ridden 10 winners from 69 mounts.
THIRD STAR: JAIME RODRIGUEZ. Rodriguez put the icing on the Laurel Park winter jockey race this weekend, with hat tricks on both Saturday and Sunday. On Saturday, he won race 3 aboard Running River, trained by John Salzman Jr, race 7 with Rudy Sanchez-Solomon-trained Six the Hard Way, and the 8th race on Excellorator, trained by Jamie Ness. On Sunday, he prevailed in race 3 with St. Jude, trained by Ben Perkins, race 6 with Tim Salzman-trained Ladneedsahandler, and race 7 aboard Awesome View, trained by Michael Gorham. With one day left in the winter meet, Rodriguez has an 11-win lead on runner-up Jeiron Barbosa, which ensures Rodriguez of the riding title.
Laurel Park
FIRST STAR: JAIME RODRIGUEZ. An excellent month of March propelled him to the Laurel riding title.
SECOND STAR: EXCELLORATOR. One of Rodriguez's winners was this 5-year-old Maryland-bred gelding, who took a third-level allowance optional claiming race on Saturday for his second win of the year.
THIRD STAR: MOODY WOMAN. Sat off the pace and rolled to win a third-level allowance optional claiming sprint on Friday, on the heels of a third-place finish in the Barbara Fritchie Stakes.
Parx Racing
FIRST STAR: JAMIE NESS. Turned a training hat trick on Wednesday as part of a seven-win week.
SECOND STAR: CANDY FOR CARMEL. One of Ness's victors was Candy for Carmel, who battled and drew off to win a starter allowance race on Monday for his third straight victory.
THIRD STAR: DAYDREAMING BOY. Waited in traffic, then rolled when clear to win a first-level allowance contest for 3-year-olds on Wednesday.
LATEST NEWS