Off to the Races Radio features Ken McPeek
Nick Hahn will host with support from Frank Vespe. Derby Bill Watson will join each week to provide his handicapping insights and special brand of humor.
McPeek, who conditioned the filly Swiss Skydiver to a win in the 2020 Preakness Stakes, has won more than 1,900 races in his career. He has two runners in Saturday's Grade 2 Louisiana Derby — Sun Thunder and Dennington — and another in the Grade 3 Jeff Ruby Steaks (Escapologist) as the road to the Triple Crown heats up.
Kelly's pens a monthly column, BackTracks, on The Racing Biz focusing on great horses of years gone by. She is the author of two books, Sir Barton and the making of the Triple Crown, which was published in 2019, and the forthcoming Foxes of Belair about Gallant Fox and Omaha, who remain the only father-son duo both to win the Triple Crown.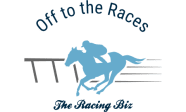 Sponsors of Off to the Races include the Virginia Thoroughbred Association, Virginia Equine Alliance, Virginia Harness Horse Association, and others. The program will air each Saturday through early November's Breeders' Cup.
"We appreciate our sponsors who support Off to the Races," Vespe said. "And we especially appreciate all of our listeners."
Each week's show will be archived on TheRacingBiz.com.
LATEST NEWS