Coffeewithchris hopes to brew Private Terms win
Campaigned by Fred Wasserloos, Anthony Geruso and trainer John Salzman Jr., Coffeewithchris won't have to contend with his main rival in the Private Terms, the Brittany Russell-trained Prince of Jericho, who is sitting this one out to await the Tesio. Coffeewithchris beat Prince of Jericho in the Miracle Wood and Dec. 30 Heft and was second to him in the Jan. 21 Spectacular Bid.
Coffeewithchris has made nine of his 10 starts in Maryland, including stops at Pimlico and Timonium, and ran fifth in the 2022 Hickory Tree at Colonial Downs in his stakes debut. The Private Terms will be his sixth consecutive stakes attempt and fourth in a row with Jaime Rodriguez, battling for leading rider at Laurel's winter meet. They drew outermost Post 8 at topweight of 124 pounds, yielding six pounds to each of their rivals.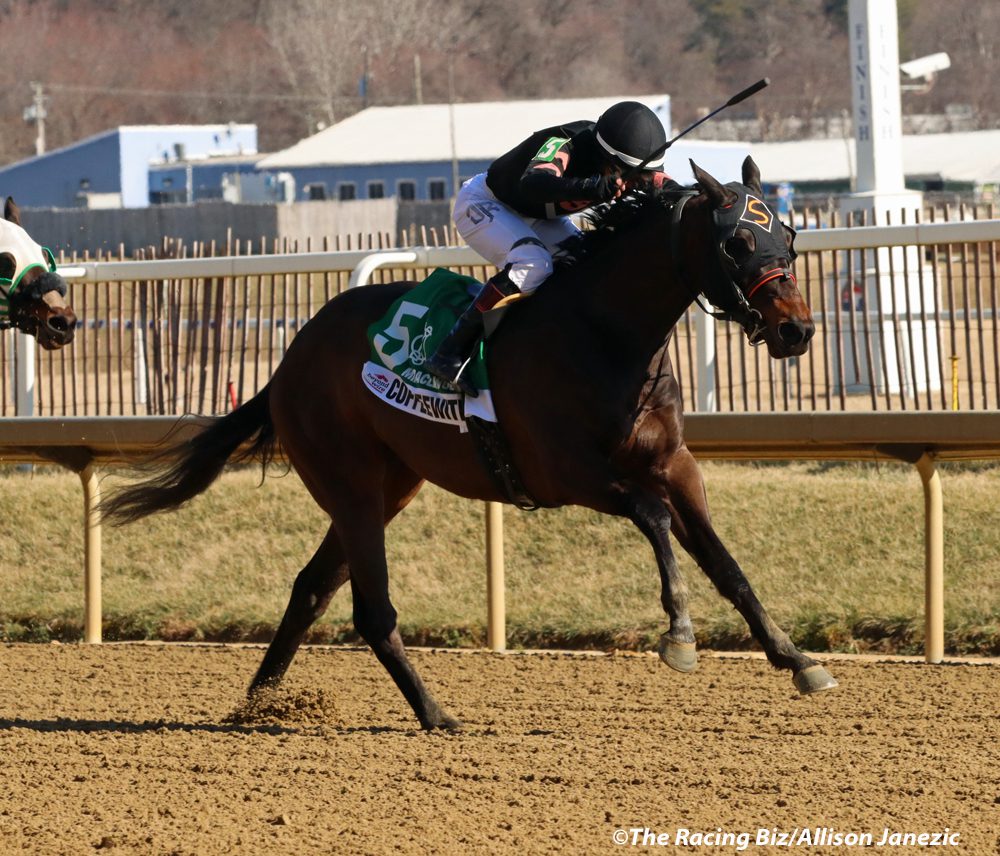 "He was a bad horse as a 2-year-old, and we ended up [gelding] him and it's made all the difference in the world. Blinkers have seemed to help and Jaime Rodriguez hasn't hurt him, either. It's just all coming together at the right time for him. He's a nice a horse. I like him," Salzman said. "He's done everything I've asked of him.
"The only disappointing day I've ever had with this horse was the first time I ever ran him. I swear I told the kid just get him to break good and sharp and hang on, this horse will win," he added. "'Chris' just never left the gate, he never ran, and I was like, 'What just happened?' I thought he was so fast, and I went back to the barn and just shook my head. I didn't understand it. From then on he's had some troubled trips and he's had some excuses and he's never turned in a bad effort. He just seems to be getting a little better with the distance, to be honest with you."
And even if he's not, Salzman shared a thought, or perhaps a hope, in the immediate aftermath of his Miracle Wood victory.
"The next sixteenth [the Private Terms] is two turns," he mused. "Sometimes that's easier for a speed horse, at least the first time."
LATEST NEWS