First Stateside win for apprentice Luis Rivera, Jr.
A native of Puerto Rico, where he attended the famed Escuela Vocacional Hipica jockey school, Rivera is the son of Luis Rivera Sr., a winner of 2,341 career races since 1997 currently riding at Mahoning Valley in Youngstown, Ohio. Interestingly, the elder Rivera rode Beneath the Stars to a fourth-place finish in the 2022 Cheryl S. White Memorial last spring.
"He's been the first jockey at the track every single morning so far. He's getting there early and really working hard, and it's nice to see something pay off," Rivera's agent, Marty Leonard, said. "All these horses that he's on right now he was named on without anyone seeing him ride over here, so that's a credit to a lot of these trainers that trust him."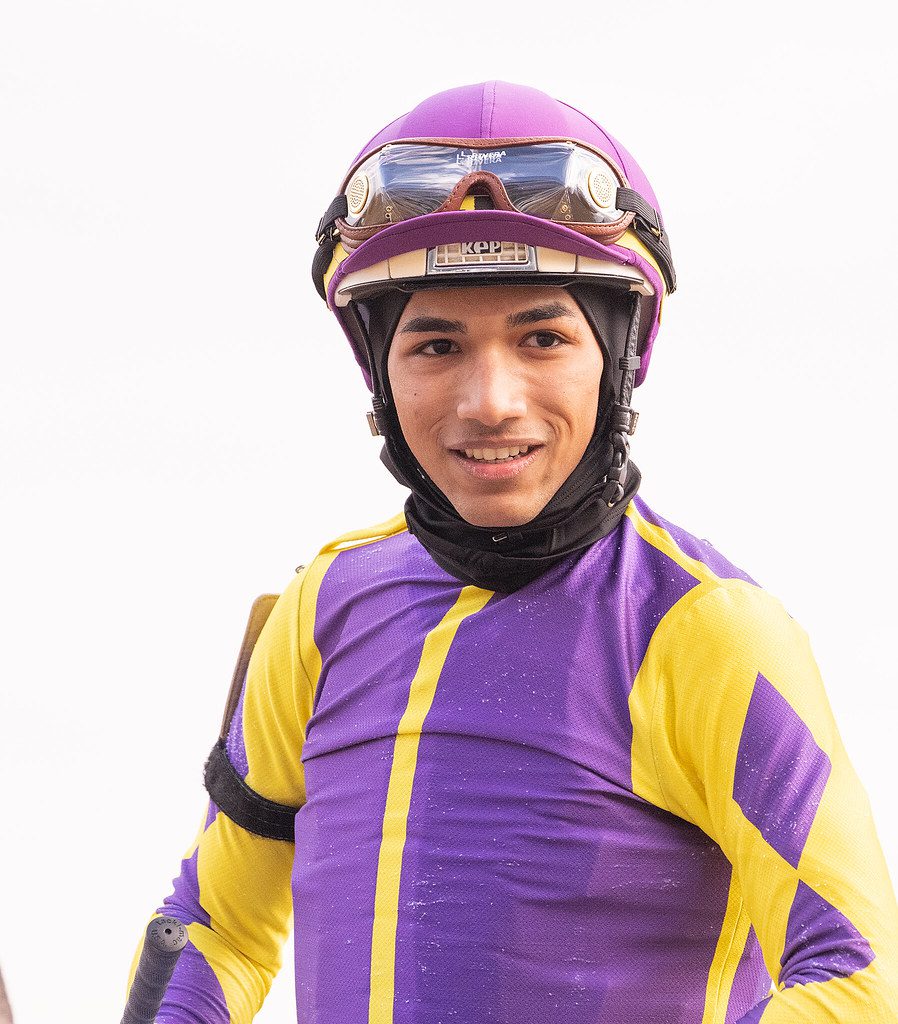 Leonard also represents journeymen Sheldon Russell and Jevian Toledo, Maryland's two-time defending champion jockey who also hails from Puerto Rico and was one of the first people to mention Rivera's name.
"The first one that told me about him was Anthony Farrior. He used to ride Luis' father a lot when he was out at Mountaineer, so they had a little connection through there. It was in the back of my mind," Leonard said. "Then on Jan. 1, when all the bugs start riding their first races in Puerto Rico, Jevian called and told me to watch this kid. He said he didn't look like a bug and he was pretty talented and a good rider. That piqued my interest a little more. Then I got a call from Steve Rushing about taking the kid. Three people that are pretty good at their jobs all suggested the kid and I decided to take the shot with him.
"He's been good so far, hard worker in the morning, positive attitude – just everything you want to see in a kid," he added. "He's here to learn. It's nice that he speaks English, too, because he can talk to people. He's a heck of a kid. He's happy to be over here and happy to be riding."
Also on Monday, Rivera finished second on Wild Behavior for trainer Lacey Gaudet in Race 3 and eighth on Bosstonian for trainer Brittany Russell in the Race 9 finale. He is named on horses for Claudio Gonzalez and Charles Frock when live racing returns to Laurel Park Friday, Feb. 24.
NOTES The Brittany Russell-trained Circling the Drain earned a hard-fought allowance win over Termsofengagement for his second win in four lifetime starts; the West Coast gelding has never been worse than second. The Triple Crown-nominated sophomore may jump up to stakes company next out… Jockey Jorge Hernandez won twice on the card, including piloting Rascally Rebel to victory at odds of nearly 102-1…
LATEST NEWS