Trainer Anthony Farrior leading nation in wins
Steve Asmussen, the Hall of Famer who has led the nation in wins the last three years, has 26 victories thus far. Still, Farrior is keeping the fast start to the season in perspective.
Still, through Feb. 8, Farrior has saddled 37 winners from 114 starters — a 32% strike rate — and his runners have already earned nearly $670,000. That puts him on target to eclipse his 2022 marks of 202 winners and just over $4.5 million in earnings, both sums nearly double his previous best from the year before.
"It's all about having great owners and great help," said Farrior, who now owns a farm within five miles of Charles Town. "I have owners that are willing to purchase nice horses and then give me the flexibility to run them in the right spots. I have roughly 40 horses here and another 40 at Laurel and maybe 20 on my farm, including a lot of babies. Hopefully, we're set up for the long run. But it's a long year and in racing anything can happen."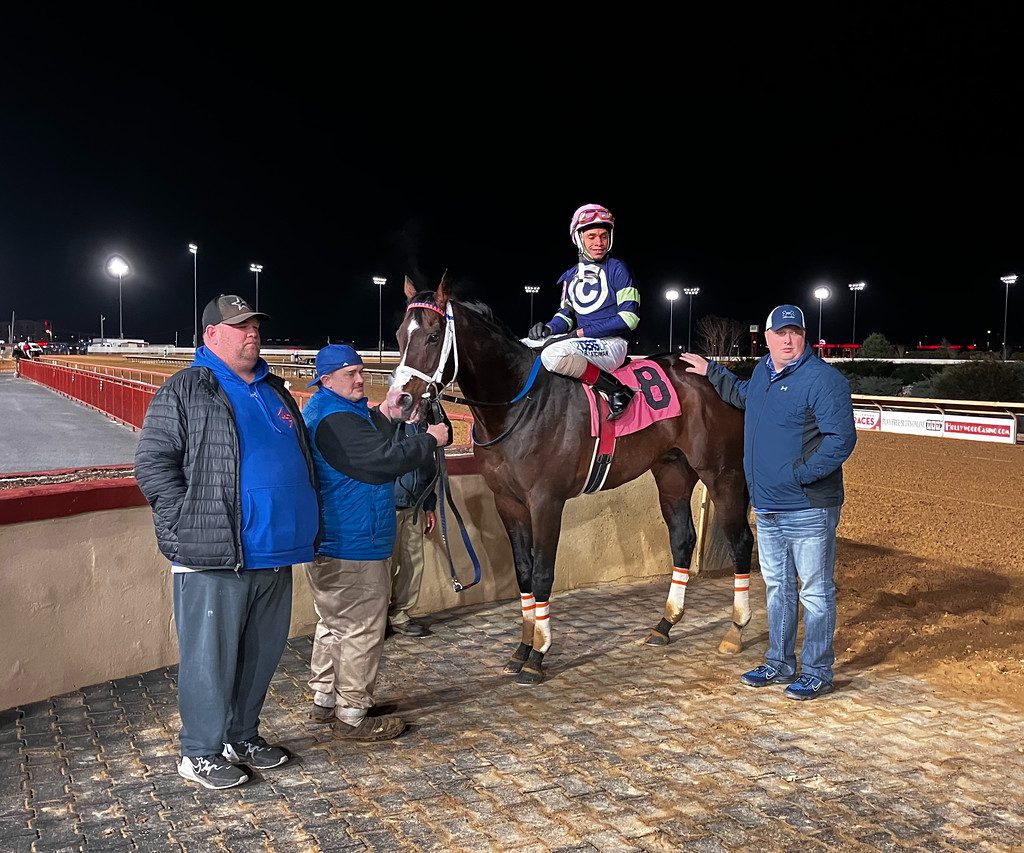 Farrior has saddled 663 winners in his career from 2,930 starters who have earned just over $13.3 million. More than half of those winners have come since the start of the 2021 campaign, and he is easily on target to eclipse several milestones this season – 3,000 starters, 750 winners and $15 million banked. Of course, that time frame is difficult to pinpoint and Farrior is not taking anything for granted.
"We had 27 winners here in January and another eight at Laurel, but that doesn't mean that is going to happen every month," Farrior said. "It's a long year. One month you can have a bunch of winners and the next month you're hoping to have one or two. We'll enjoying a good run right now, but it's not something that we can expect every month. I'm fortunate to be in a good spot right now with great owners and great help, but you never know how the horses are going to run."
In addition to a high win percentage, Farrior's runners have a wagering return on investment of -12%. While that may not sound great, it's the fourth highest among local regulars and has him in second among local trainers in one bettor-friendly metric. To see the complete list, click here.
Farrior has enjoyed the bulk of his success with older runners at Charles Town in overnight races. But he also had a genuine presence on last fall's West Virginia Breeders Classics card when Marz Express forged a 17-1 upset in the Triple Crown Nutrition Breeders' Classic for state-bred two-year-old fillies and Honeyquist finished a sharp second as the favorite in the Vincent Moscarelli Memorial BC for state-bred two-year-olds.
Marz Express came right back to win the Eleanor Casey Memorial and concluded the season with three wins and just over $100,000 banked from five starts and is the prohibitive favorite to garner champion state-bred two-year-old filly honors.
LATEST NEWS