Trainer Phil Capuano hopes to spark first stake in Fire Plug
"Not just all of Dale's owners that stayed on with me, I have to thank all of my father's owners for the last couple years that gave me a shot and the confidence of being at Delaware and managing all those nice horses," Phillip Capuano said. "It really put me in a position to move forward with this opportunity. Without all of them together, I wouldn't be here right now.
A 5-year-old Great Notion gelding, Alwaysinahurry is already a multiple stakes winner having broken through in the 2021 Concern at Laurel. He has also placed in three other stakes and enters the Fire Plug on a two-race win streak including the Howard and Sondra Bender Memorial against fellow Maryland-bred/sired horses in November.
Alwaysinahurry is the first stakes starter for Capuano, who earned his first win with his sixth starter, Thunderturtle, Jan. 13 at Charles Town. The next day he registered his first two-win day with Imagine a Cure and Vance Scholars at Laurel. He is 3-for-11 with one second entering Laurel's return of live racing Friday.
"Instead of having somebody to fall back on if I need it, the buck starts and stops with me. There's nobody else for me to fall back on, even though I could always turn to my father and Dale if I had any questions or concerns. But, ultimately, it's on my shoulders now," Capuano said.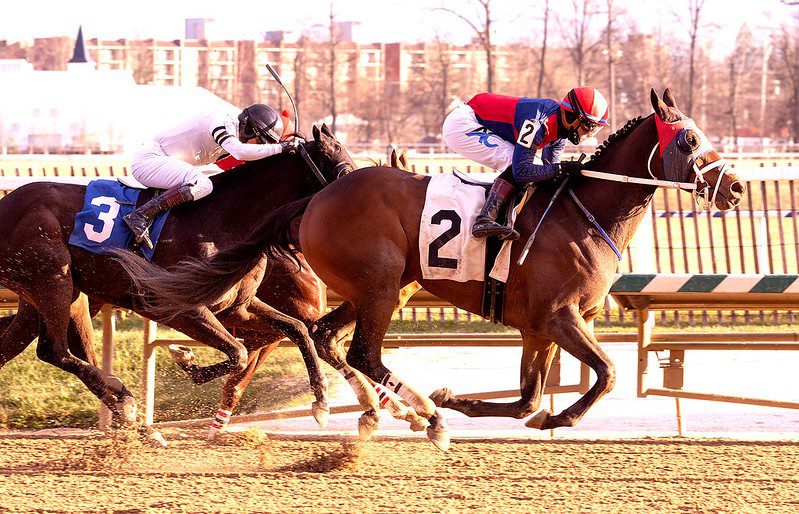 "If I started worrying about it right away, like picking up where Dale left off, I think that just would have been disastrous. Ultimately what I hope to do is kind of encompass what I learned from Gary and what I learned from Dale and just kind of make it my own," he added. "If I try to make it just one or the other, I don't think it'll work the way I want it to."
Capuano nominated Alwaysinahurry to both the Fire Plug and Saturday's $75,000 Jennings for Maryland-bred/sired horses going one mile, but opted for open company to keep him sprinting. Mopo's ownership group is a partnership headed by married retired TV personalities Maury Povich and Connie Chung.
Dale Capuano, 60, won 3,662 races during his career, is the all-time leading trainer in Maryland Million history and topped the $1 million mark in season earnings 34 times including the last 30 in a row. Gary Capuano, 59, remains based at Laurel and is perhaps best known as the trainer of Captain Bodgit, winner of the 1996 Laurel Futurity (G3) and 1997 Florida Derby (G1) and Wood Memorial (G2) that ran second in the Kentucky Derby (G1) and third in the Preakness (G1).
"For me the toughest part right now is learning the individual horses, how I can train them. Can I train them the way I want to train them and have it work. There's still a little doubt in that regard, still trying to figure out what I can and can't do with these horses," Capuano said. "I talked to my father and Dale about it, it's like I just claimed 35 horses.
"It's just figuring it out. With my father's horses, I can train them the way I can because I know the horses. They've been there for six or seven years. Stability is Gary's biggest proponent and the help and the horses. The horses he has, they haven't changed," he added. "It's a learning curve but I'm really appreciative for all the owners to stick with me and to not make me feel pressured to doing things a certain way. They don't want me to be exactly like Dale but it's a transition process and they're aware of it."
Alwaysinahurry drew Post 3 in a field of 10 for the Fire Plug that includes 2021 Maryland Million Sprint winner Air Token; Al Loves Josie, most recently third in the seven-furlong City of Laurel Nov. 26; 2022 Frank J. De Francis Memorial Dash winner Beren; 2022 Challedon and Dave's Friend winner Factor It In; Five Dreams, second in the six-furlong Blitzen Jan. 4 at Parx; 2020 Maryland Million Sprint winner Karan's Notion; Pirate Rick, riding a three-race win streak; Savoy, third in the Dave's Friend; two-time stakes winner and Grade 3-placed Wendell Fong; and multiple stakes-placed Yodel E.A. Who.
LATEST NEWS