Trainer James W. Casey passes at 92
Frank Vespe

January 9, 2023
James W. Casey, whose second career as a trainer saw him win more than 1,200 races and become the all-time leading trainer of West Virginia Breeders' Classics races, passed away January 8 at age 92. His son, veterinarian Dr. James M. Casey, confirmed the elder Casey's passing.
Casey had broken his femur in a fall Friday morning, his son said. While an operation to repair the injury initially showed promise, Casey's condition soon worsened.
Casey's first career was as a high school teacher, coach, and athletic administrator at James Wood High School in Winchester, VA. That lasted 32 years, until 1986. But even then, the horses – an avocation of Casey's late wife, Eleanor, for whom a Charles Town stakes race is named – were not far from mind.
"Eleanor was really the horse expert," the elder Casey said in 2017. "Her family had horses when she was younger and after her father died when she was in the first grade, her family grew up dirt poor. But she always maintained her love of horses. She knew more about caring for horses and she had an eye for a good horse. She was always good at everything she did."
"He had horses starting, probably, the late '50s," the younger Casey recalled. "His father, my grandfather, was a veterinarian. The first horse he ever won with, in the early '60s, was a horse named Royal Sketch."
Royal Sketch revealed one penchant of Casey's: the recycled name. That name recurred with a 2010 daughter of Windsor Castle he bred. Likewise, he bred a pair of similarly named Courts: Greenway Court (born in 2009) and Green Way Court (1986). Both Courts won WVBC races, with the more recent runner winning the Dash for Cash three times.
"He brought the names back about every 20 years," the younger Casey said.
Most of the Casey-trained horses ran in wife Eleanor's name until her passing. In more recent years, they ran in the name of his Taylor Mountain Farm, LLC, where he stood such regional stallions as Juba, Luftikus, Denis of Cork, and Windsor Castle.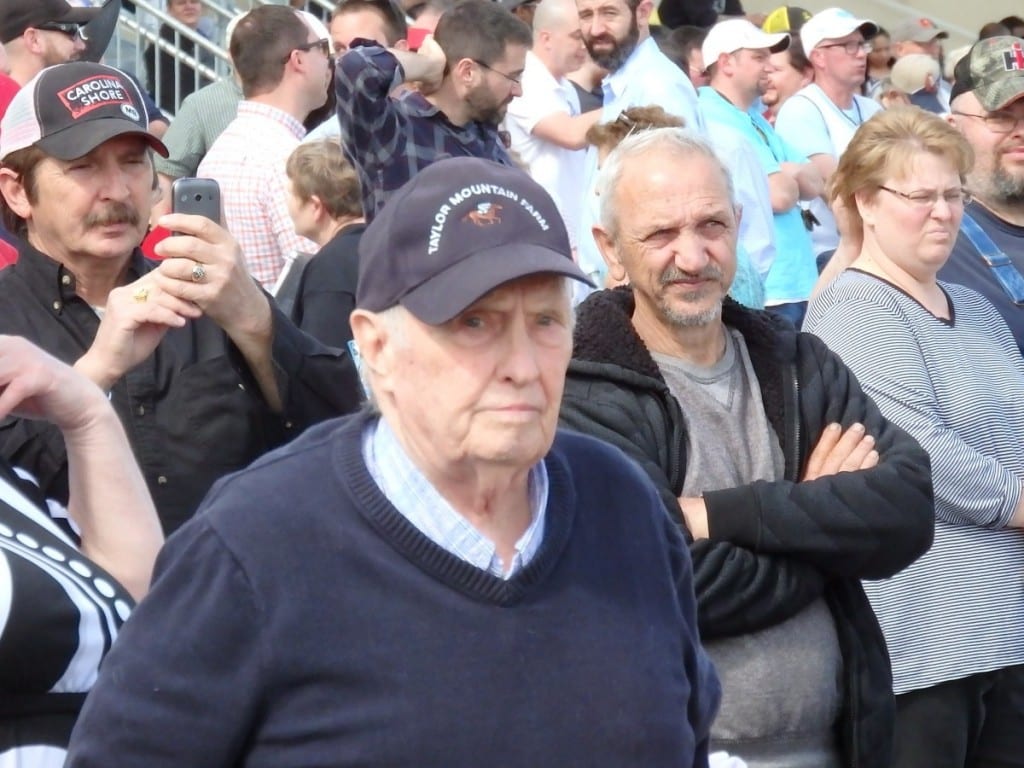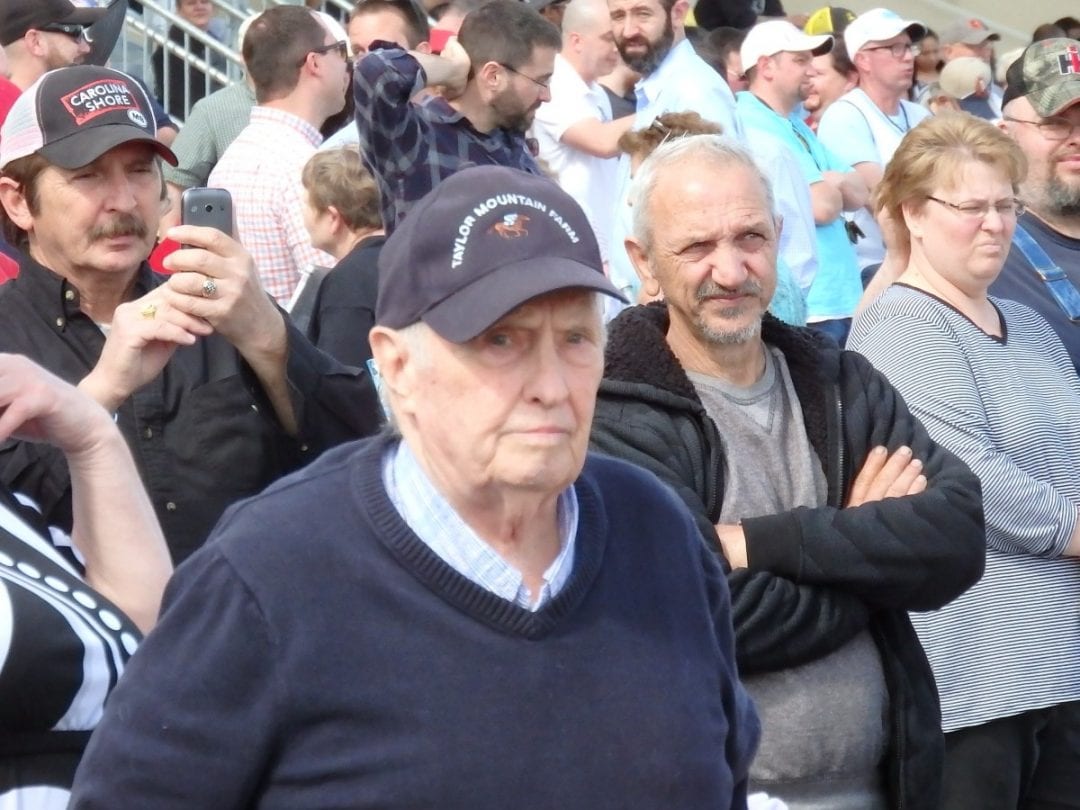 That breeding operation helped him register a record 35 WVBC wins, one more than Jeff Runco. No other trainer has conditioned more than 17 WVBC winners. Casey's triumphs included nine wins in the Classic itself: three with Russell Road and two with Charitable Annuity, both of whom he trained for Mark Russell, and two from the family-owned Taylor Mountain.
"Mr. Casey has not only been a trainer for me for almost 20 years, he's been a great friend and a great teacher," Mark Russell said in 2017.
Early success helped fuel the family's involvement in racing. Casey's sons John, a trainer at Charles Town, and James both followed their parents into the game.
"We had a horse win the Tri-State Futurity in 1963 and we got $39,000 for winning that race. That was almost eight times what I made teaching," the elder Casey told The Racing Biz in 2017. "So, we've been awful lucky in this game. You never know what's going to happen, but we've been lucky to have good stallions, good mares and good racehorses."
In recent years, with Charles Town on firm financial footing, Casey's runners stayed home at the track just a few miles from his farm, where Casey continued to train each morning until his passing. But in earlier years, he was not afraid to take his show on the road.
"When Charles Town wasn't doing so well and actually closed, we had a number of horses in Maryland," the younger James Casey recalled.
Coin Collector, bred and owned by John Casey and by the family's stallion Weshaam, ultimately became a three-time WVBC winner. But before that, he won the 1991 Primer Stakes at Laurel Park and then was third in the Grade 2 Saratoga Special.
And James M. Casey conditioned family runner Milady's Eagle to multiple mid-1980s stakes wins. Among those was a Monmouth track-record-setting score in the Very Lucky Stakes on July 4, 1985, the younger Casey said.
In addition to his love of sports – Casey coached high school football, basketball, and baseball – he also was a history buff. The two Greenway Courts, for example, were named for the seat of Lord Fairfax's five-million-acre landholdings in Virginia, land which was surveyed by George Washington.
Casey is survived by his three children, sons John and James M. and daughter Ann, and by a brother, Jerry. Arrangements are pending.
CASEY'S RACING RESUME
Career record: 1,232 wins from 6,816 starts (18%), purse earnings in excess of $23.4 million as a trainer
Top trainees include Russell Road ($1.9 million earnings), Charitable Annuity ($858,000), Greenway Court, Natures Annuity, Colonel J W, and Hero's Man, all of whom earned in excess of $300,000.
Won 35 West Virginia Breeders' Classics races.
Won 81 stakes from 2000 through the end of his career
Final stakes win came November 19, 2022, when No Love for Juba, a homebred by his stallion Juba, won the West Virginia Futurity.
Final career win came January 6 when Missionary won a maiden event at Charles Town. Final start came January 8, when Late in the Game was second in an allowance.
LATEST NEWS