Howgreatisnate cruises in Future Stars
Frank Vespe

December 6, 2022
One of these days, most likely, Howgreatisnate will likely lose a race. But not quite yet.
Howgreatisnate, a two-year-old gelding by Speightster, powered to a 3 ½-length victory in Monday's $75,000 Future Stars Stakes. That gave him four wins without a defeat in his young career and pushed his lifetime bankroll to $162,900.
Bettors made Daydreaming Boy, a recent local maiden winner, the 6-5 favorite in the Future Stars. After a stumbling start, he took the lead into the stretch but was no match for Howgreatisnate. Daydreaming Boy settled for second, nearly nine lengths clear of show horse Belt Parkway.
Jockey J. D. Acosta had Howgreatisnate in good spot early, fourth and a few lengths off the sharp early pace of Belt Parkway. Belt Parkway's nearest competitor through an opening quarter-mile in 22.16 seconds was V Mart, while Daydreaming Boy was third and to the outside of his rivals.
Acosta put his mount in gear rounding the turn, and Howgreatisnate readily moved to even terms with Daydreaming Boy as they turned for home while the others dropped away. In the lane, Howgreatisnate took command en route to the easy win in 1:12.07 for six furlongs on a fast main track.
Howgreatisnate is trained by Andy Simoff for Imaginary Stables. He now has two stakes wins, the other being Delaware's First State Dash September 29. A $67,000 auction purchase, Howgreatisnate went three-for-three during this year's Delaware Park meet and now has successfully taken his show on the road for the first time.
[
So, uhh… Howgreatisnate?
]
Howgreatisnate paid $5.00 to win as the post time second choice. The exacta, with the favorite underneath, returned $11.40 on a two-dollar wager.
Evey's Candy was injured during the running of the race, unseating jockey Luis Ocasio, and had to be vanned off. First-time starter Silver Slugger was never involved and was eased in the stretch.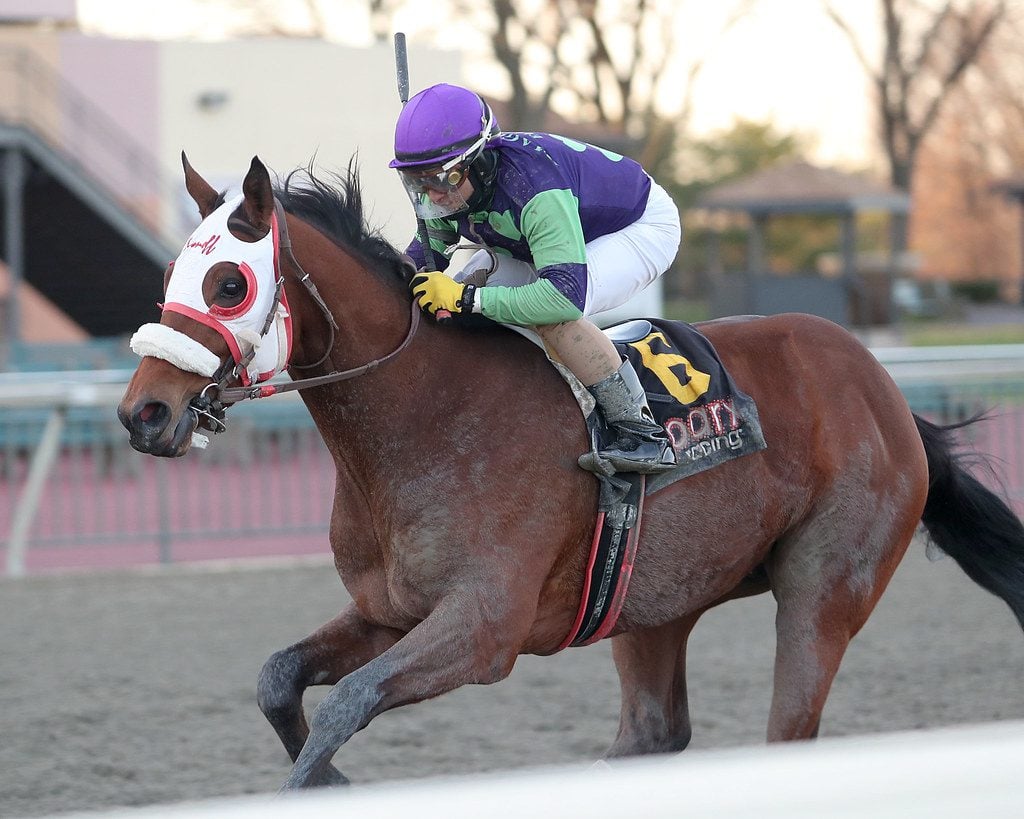 LATEST NEWS