Flightline's retired, and I'm not feeling too good myself
Six starts, six wins, $4.5 million in the bank. See ya later, pal.
It sure would have been nice to see some more of the big fella. You don't, after all, get that many chances to witness greatness.
Of all the words of tongue and pen, et cetera.
Still, as Casablanca's Rick Blaine said, "I understand the point of view of the hound, too."
West Point Thoroughbreds and partners took a big swing with this horse, dropping one million dollars on him at the Fasig-Tipton Saratoga yearling sale in 2019.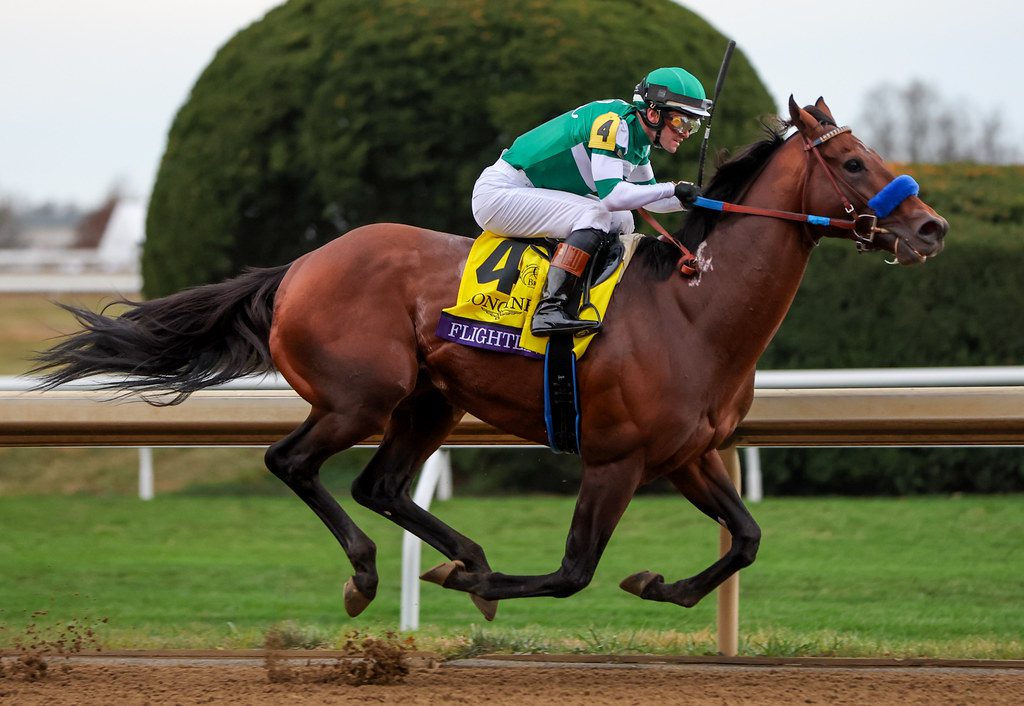 That's a lot of money for a horse, and it's money you don't spend without an idea of how you might get it back. While Flightline the racehorse has certainly done his part to justify the initial outlay, the real payday for such a horse comes in the breeding shed.
He's got the bloodlines – by Tapit out of a graded stakes-winning Indian Charlie mare – to be a big hit at stud, and his four Grade 1 wins will make folks sit up and take notice. Better yet, they came at distances ranging from seven furlongs to 1 ¼ miles, sprinting on up to the classic distance. And how often do you see brilliance like that?
All of which is to say: It's a business, and businesses gotta, you know, business.
But if you're a fan of the sport, it leaves you cold. And man, what a vacancy in trainer John Sadler's barn.
[See Flightline's Breeders' Cup Classic]
It's similar to when a favorite team trades a favorite player because he's too expensive or about to be a free agent. We understand it's a business, but we'd prefer not to have to confront that fact too often.
And Flightline's retirement, coming one day after the biggest victory of his magnificent, miniature career, smacks you right in the face with the business end of this business.
Flightline's retired. And I'm not feeling too good myself.
LATEST NEWS