Amicar positive DQs Don't Call Me Mary
The case arose when Don't Call Me Mary, a then-filly Pletcher trained for The Elkstone Group LLC (Stuart Grant), came back with an Amicar positive following a win in an allowance/optional claiming contest at Laurel Park November 18, 2021. A split sample test confirmed the presence of Amicar at a level of 15 nanograms/milliliter.
"We didn't feel there was any intent to violate the rules," steward Adam Campola testified today, adding that Pletcher's "record has been very clean."
In his testimony, Pletcher acknowledged that he had administered Don't Call Me Mary the medication before a workout a week prior to the Laurel race. That, he said, was routine for the barn.
"It's been our standard practice everywhere we race that it's a permissible medication for workouts," the Hall of Fame trainer explained.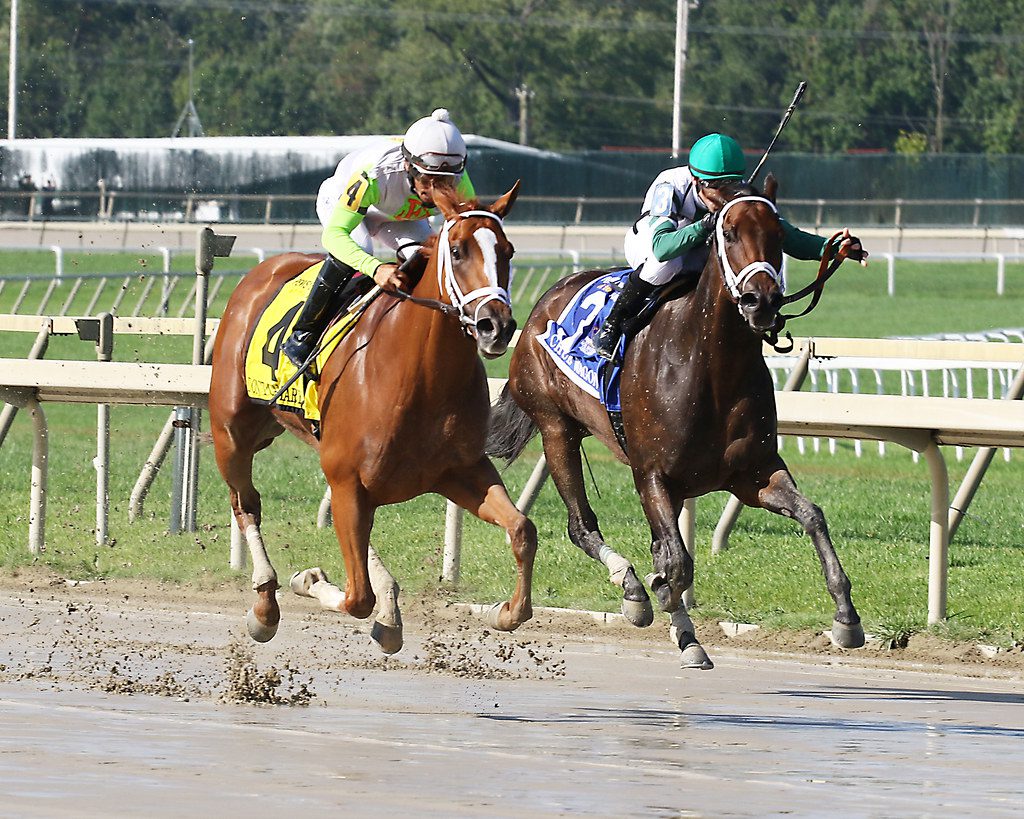 Pletcher described Amicar as "very effective" at preventing exercise-inducted pulmonary hemorrhage (EIPH), the presence of blood in the airways of the lung. With the use of Lasix soon to be banned, preventing bleeding during morning works is critical to avoiding it on race day.
"With the changes in the Lasix rules and a lot of races no longer allowing Lasix, it becomes even more important for these horses not to bleed in their workouts," he said.
Last summer saw the Commission waive penalties against five horses that had tested positive for the presence of Amicar following the Commission's decision to change its testing lab, from Truesdail Laboratories in Irvine, CA to the Colorado-based Industrial Laboratories.
At the time, several trainers said that they were following their typical practice, which had never previously triggered positives, and a horsemen's representative said the medication had been administered "90-plus hours" prior to raceday. There is no withdrawal guidance available for Amicar.
In addition to waiving penalties already incurred, the Commission at the time also suspended penalizing horsemen for Amicar positives from the springtime change in labs until August 1, 2021. The Commission resumed enforcement of Amicar positives thereafter.
That hiatus was an issue, argued Karen Murphy, and it signaled that the drug was "not of interest" to the Commission.
"From our perspective, we're here to protect the owner because we feel there was not legally sufficient notice," she told the Commission. "We did not have sufficient notice that would prohibit the use of this medication completely."
But assistant attorney general Catherine Bellinger, representing the stewards, said they had acted correctly and in accordance with Maryland rules.
"Our law had not changed," she said. "The law never changed here in Maryland."
In the end, the Commission agreed with Bellinger and issued a ruling in line with that previously meted out by the stewards: a disqualification with no additional penalties to the trainer. The disqualification will cost owner Stuart Grant $33,600 in purse money.
The decision was unanimous.
LATEST NEWS