Muad'dib powers to WVBC Classic repeat
In the event, Muad'dib was in for a battle – but it was not from the foe that many expected to challenge him.
Through the early stages of the Classic, Muad'dib was reserved a half-dozen lengths off the early tempo as longshots Ishihara and Hero's Man, the runner-up in the 2021 edition of the Classic, prompted an early pace through modest fractions of 24.95, 49.14 for he half, and 1:14.51 for the first three calls.
A stretch battle ensued in the Classic and Muad'dib rebuffed his longshot rival for a neck score while stopping the timer in 1:53.97 for the nine furlongs.
"He probably relaxed a little too much for me early," Bocachica said of Muad'dib, now a winner of two straight Classics and 11 races from 12 career outings, all over the strip for Runco and owner David Raim. "When he went to the lead on the far turn, I thought he was going to win by 10 lengths. But then he didn't really pick it up right away and [Martin Man] came right to him. But when I asked him, he really responded. He's just a really special horse."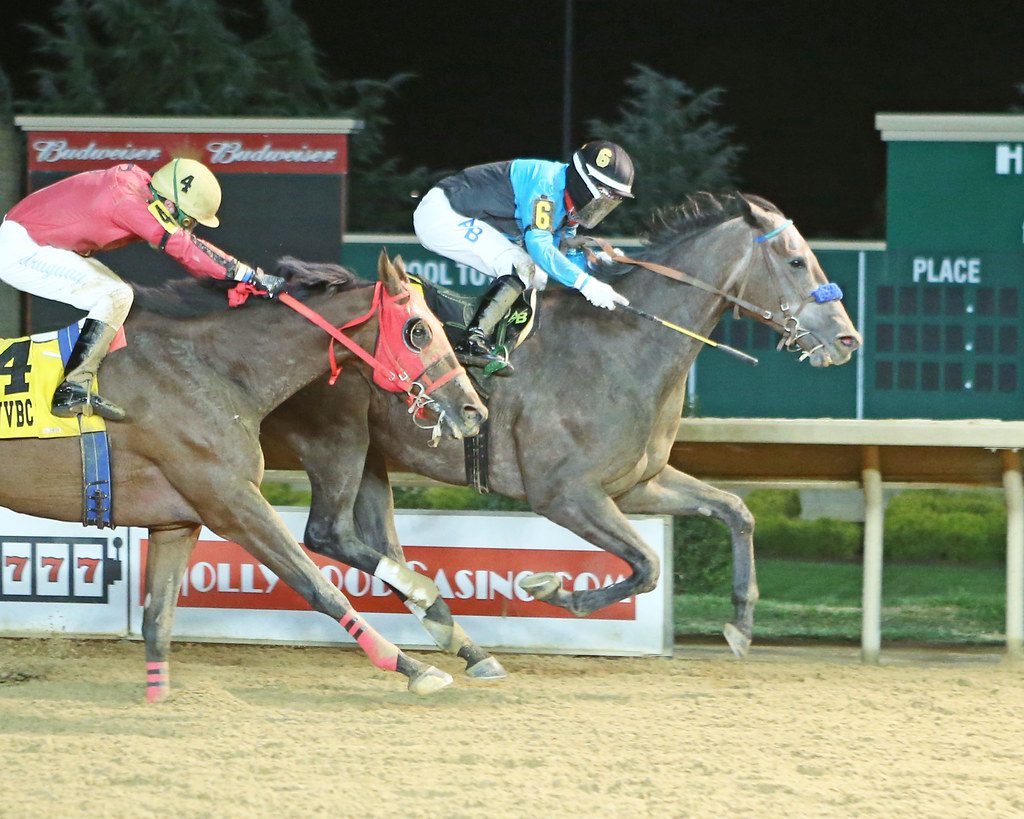 Muad'dib paid just $3.00 to win, but with a longshot underneath, the exacta returned $40.20 for a one-dollar wager.
Muad'dib, who joined an elite group of consecutive Classic heroes, has won 11 of 12 starts and $693,720 for Raim. But he gave his owner a brief scare at the head of the lane.
Like most observers, Raim thought Muad'dib might be in for a battle in the Classic but not from Martin Man, who had finished nearly 20 lengths behind Candy Invasion in their previous allowance encounter three weeks earlier.
"He was definitely in a dogfight tonight," Raim said. "But it wasn't with the horses that I thought he would be in a dogfight with. I mean, he's just an amazing horse. It just doesn't get any better than this. When you own a horse like this and you get to see him race the way he does. I mean, it really doesn't get any better than this. This was an amazing night and he's really a once-in-lifetime horse."
"He came out of the Classic great, and he's just a great horse," Runco said. "He's definitely among the top five horses that I've ever trained, with Researcher and Lewisfield. I mean, he's one of the best I've ever had. It's great for David because he's a great owner. I'm glad that he's had some luck with him. Anytime you win this race it's special and to be able to do it in consecutive years is really special. He's a great horse."
LATEST NEWS