In Battery Park, Magic Michael may be under the radar
But Magic Michael's trainer Jamie Ness, most likely en route to another Delaware Park training title, is pretty happy with what he has.
"We're coming in good, and I wouldn't change my spot for anybody's," Ness said.
Since Ness claimed him for $30,000 in late 2020 on behalf of Morris Kernan, Jr., Yo Berbs, and his own Jagger Inc., Magic Michael has come in good an awful lot. The five-year-old Dramedy gelding has won nine of 16 starts for the new connections.
Since the claim, Magic Michael has compiled three separate three-race win streaks. The most recent of those came to conclude his 2021 season and included a score in the Grade 3 Greenwood Cup at Parx Racing.
"He's doing great. We had a really long hard campaign last year, and he did really well for us, so we gave him the whole winter off," Ness said.
So Ness put him in the 1 1/16-mile Bensalem Stakes on the turf at Parx Racing. Magic Michael hadn't run on the turf since his third career start back in 2019, and while he didn't run poorly in the Bensalem, well, there's a pretty good chance you won't see him back on the grass.
"That wasn't really his thing, but it got us an out," Ness said. "Hopefully, now we're in full ahead mode."
Ness will give Jaime Rodriguez a leg up on Magic Michael. While Rodriguez has never ridden Magic Michael in a race, "He's worked him every time this horse has worked," Ness said.
It'a an interesting group of horses Magic Michael will face. First of all, there's Tax, the winner of the 2019 Grade 2 Jim Dandy and fourth-place finisher in that year's Grade 1 Belmont Stakes. He'll be formidable if ready to resume his prior form.
Last year's champion, Phat Man, is back to defend his crown and is the 2-1 morning line favorite. Trainer Kent Sweezey has attracted Umberto Rispoli in the irons for a runner who will need a bounceback after a couple of off-color outings.
And then there's Gentleman Joe (12-1). The Norman Cash trainee ran a big one last out in a Laurel Park allowance and will try to give apprentice rider Will Humphrey his first stakes victory.
"It's a solid field," Ness said. "It looks like one of those races that anybody on the right day can win it."
And if Magic Michael wanted to kick off another three-race win streak, well, that'd be just fine with him.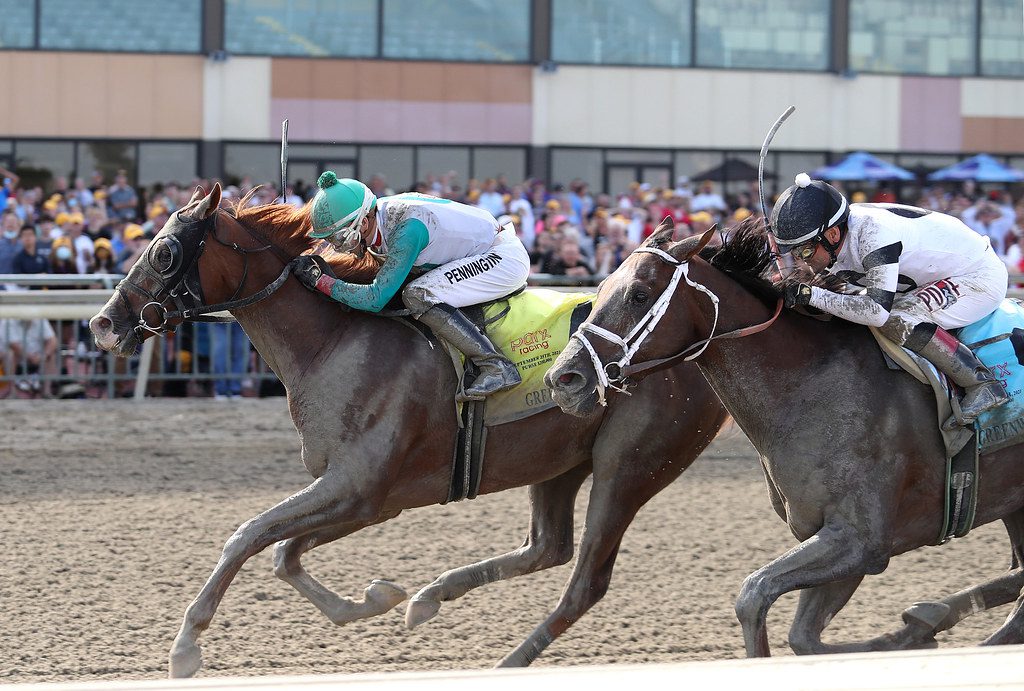 LATEST NEWS