$3.55 million horse drives record Fasig-Tipton sale
Frank Vespe

May 24, 2022
"I texted a few people today and said, 'Wow, anything can happen at Timonium, and it just did,'" Fasig-Tipton Midlantic sales director Paget Bennett said at the close of the company's two-year-olds in training sale Tuesday in Timonium.
"It," in this case, was the most expensive horse ever sold in Maryland, and the priciest two-year-old in the nation thus far in 2022. That horse, catalogued as Hip 385, brought a staggering top bd of $3.55 million. The previous high at the Timonium sale had been the filly who became Gamine, who fetched a top bid of $1.8 million in 2019.
Hip 385's big price helped propel the sale as a whole to record territory. In all 391 horses changed hands, generating sales of $37,297,700. The average was $95,391.
The gross represented an increase of 10.7% from 2021, while the average inched up just over 1%.
"It was a great day," Bennett said of the sale. "We exceeded records. Records fell here and there, and we sold the highest-priced two-year-old of the year at any two-year-olds in training sale. So that says a lot."
High-end horses thrived in the market. In addition to the topper, eight other horses sold for at least $500,000.
The sale topper is a New York-bred Bernardini colt from the family of Grade 1 winners Antespend and Friends Lake. He worked an eighth in 9 4/5 seconds, fastest of any horse at the sale. Gary Young signed the ticket as agent for Zedan Racing, which notably campaigned Medina Spirit. Sequel Bloodstock, as agent for Chester and Mary Broman, consigned the colt.
"With the 9-and-4 work and the Bernardini and the New York-bred: I mean, it had all the ingredients for it to go seven figures," Bennett said. "I just hope we get him on the cover [of the catalog] one day."
Catalog cover horses typically are Grade 1 winners. This sale's cover included previous sale horses Got Stormy, Switzerland, Gamine, and Beyond Brilliant, all G1 winners.
A Pennsylvania-bred Gun Runner colt (Hip 287) which sold Monday remained the top Midlantic-bred horse to sell. The colt, out of the Unbridled's Song mare Coppermine, brought a top bid of $525,000 from Speedway Stable. He was consigned by De Meric Sales as agent.
If there were any cloud to go with the silver lining, it perhaps came in the middle market. The median declined from $50,000 to $47,000, a drop of six percent. And the buyback rate increased; 91 horses, 18.9% of those through the ring, did not find new homes, up from 16.2% a year ago.
"The middle market was a little tough. People were commenting they couldn't sell a horse for 40 and 50," Bennett said, while action on higher-end horses was vigorous.
One issue, she said, might have been a smaller-than-usual contingent of Maryland trainers.
"Some people were like, 'Where were the Maryland trainers?'" she said. "I saw the usuals, but I guess they felt like there were some missing."
The sale began with a horse that failed to meet its reserve, and it ended with the final two hips withdrawn. In between, though, came the most lucrative Maryland sale ever.
"We just had a lot of buyers from all over the world that came to the sale. We have our supporters regionally and nationally that come and buy racehorses here," she said. "We're tickled to death."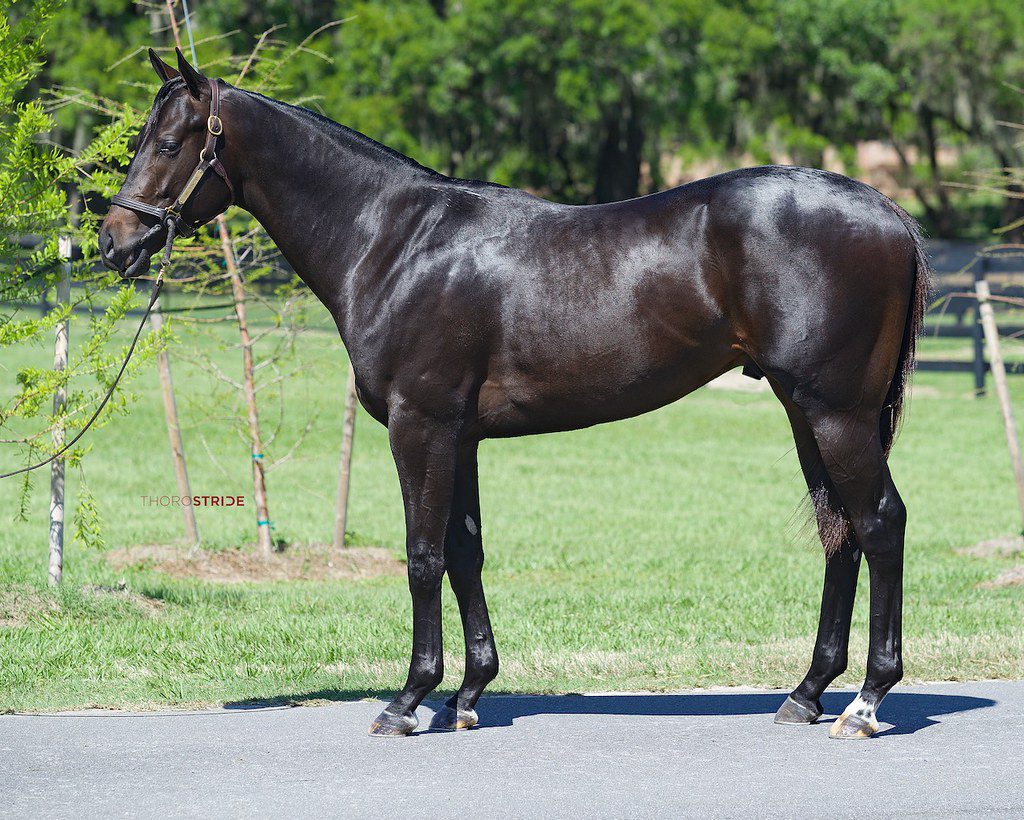 LATEST NEWS