Eric Reed: "If it was four weeks, we'd have been" in Preakness
Rich Strike scored a stunning 80-1 upset in the Kentucky Derby, rallying from far back to win by three parts of a length over post-time favorite Epicenter. But after the team initially seemed to embrace a trip to Baltimore, owner Rick Dawson (RED-TR Racing) on Thursday issued a statement withdrawing from Preakness consideration.
But it wasn't just outside pressure, Reed said. The horse was touting himself, too.
"He came out of the race so good," the trainer added. "He went to the track, and he trained fabulous. Everything looked great to running him in the Preakness."
But Reed said that he typically only worked Rich Strike once every 10 days – most horses work once every seven days – and that he'd worked to space his races several weeks apart.
"He's a big, heavy horse," Reed added. "Everything set up wrong for him to run back in two weeks."
Reed said that though he thought Rich Strike "would run really, really big in the Preakness," they believed that Rich Strike would benefit more from the added ground of the Belmont. If the horse were likely to be able to fire only one big shot in the next five weeks, he believed the Belmont would be a better spot for it.
It will leave the Preakness without the Kentucky Derby winner for the second time in four years. But when Country House skipped the Preakness in 2019, it was for health reasons; he never raced again. This will be the first time since the 1980s that a healthy Derby winner has bypassed the Middle Jewel for another race. 
Still, the race should have compelling stories of its own. Epicenter, the beaten favorite in the Kentucky Derby, is expected to post in the Preakness, as is Kentucky Oaks winner Secret Oath. The filly is trained by six-time Preakness winner D. Wayne Lukas.
The decision for Rich Strike to bypass the Preakness has also reignited discussion of whether the timing of the three races should be adjusted, with more time permitted from the Derby to the Preakness and perhaps the Preakness to the Belmont. When the current configuration was solidified, in 1969, top-class horses commonly ran back within two weeks of a prior start, something that almost never happens these days.
"If it was four weeks, we'd be in the Preakness without a doubt, but it's just not meant for our horse," Reed said. "And if you go to change things around, who knows? I'm not the right person to ask about that. I just can only answer to what's best for our horse."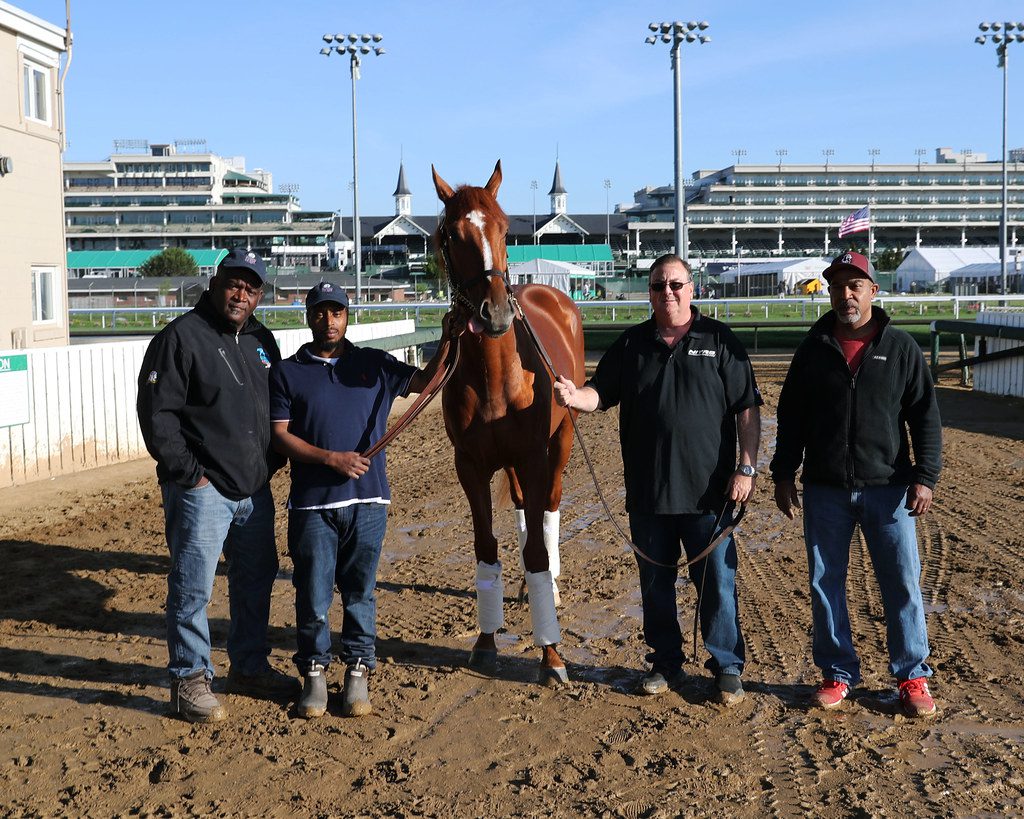 Rich Strike after winning the Kentucky Derby. Reed is second from right. Photo Coady Photography.
LATEST NEWS