For Anthony Farrior, good owners key to growing success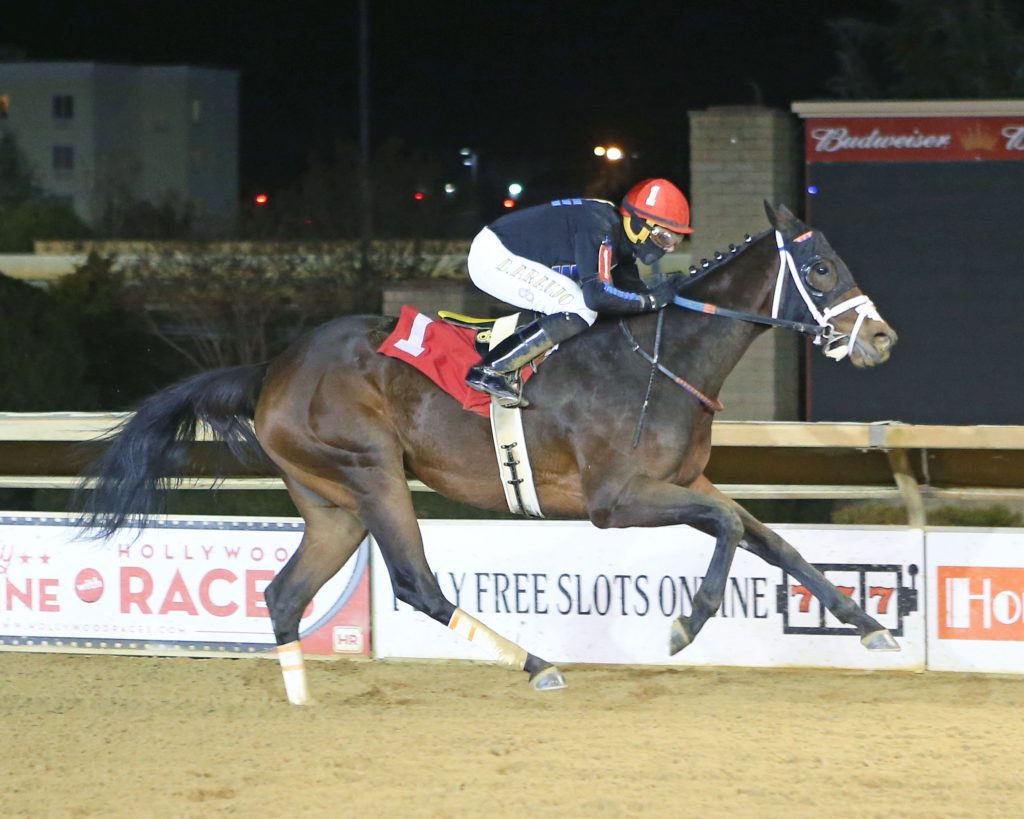 Overall, he already boasts 29 wins from 74 starters this year, a healthy 39 percent clip, with earnings of over $590,000. In his career he now sports 453 wins and earnings of nearly $8.7 million from 2,054 runners. He saddled a winner Feb. 12 at Laurel Park and then two more that evening at Charles Town.
"Really, I'm fortunate to have a lot of really good owners who trust me to put the horses in the places where they can win," said Farrior, a Kentucky native whose career began somewhat belatedly 11 years ago. "When you have owners who send you nice horses and then allow you to spot them where you think they can win, that makes my life a lot easier. They trust in me to have the horses ready to run, so if they're running at Laurel I'm going to be there, and if they're in to go at Charles Town then I'm going to be there as well."
Since his career began in 2011, Farrior has primarily succeeded through the efforts of claiming horses, the sport's bread-and-butter horses. But in recent years he has upgraded his stock and made the foray into stakes competition.
Farrior saddled his first stakes winner in 2019 when Twirling Owen won the Rachel's Turn Stakes over the local strip. The following year he added two more stakes win, with Twirling Owen winning the Its Binn Too Long and Waist Deep scoring in the Sapling Stakes at Monmouth Park.
"I've got owners now like David Baxter, James Miller and Chris Melton, who have been sending me better horses from Churchill Downs and Laurel and they've been running well," said Farrior. "It's exciting to be able to run some of those horses in stakes races. I got my first stakes win a few years ago and that was a very memorable occasion. I'm hoping to have a few more this year."
Through the first five years of his training career, Farrior went from five winners in his rookie season in 2011 to 35 winners in 2015. He didn't surpass that number until 2019, when he logged 73 wins. Since, he's won 76 more in 2020 then easily a career best in 2021 with 137 winners, which represented nearly a third of his career sum heading into this year.
Likewise, his runners earned over $2.5 million in 2021, easily a career high and again representing close to one-third of his lifetime bankroll heading into the current campaign.
"Obviously, you need a little luck in this business, but mainly you need good owners who are willing to trust you with their horses," Farrior said. "Last year was definitely better than I anticipated. I was able to get 'Boca' [jockey Arnaldo Bocachica] for most of my horses at Charles Town, although Jeff Runco has first call on him. But he's ridden a lot for me and done really well. I've also got great help around the barns."
LATEST NEWS