R Adios Jersey DQed from Charles Town Oaks win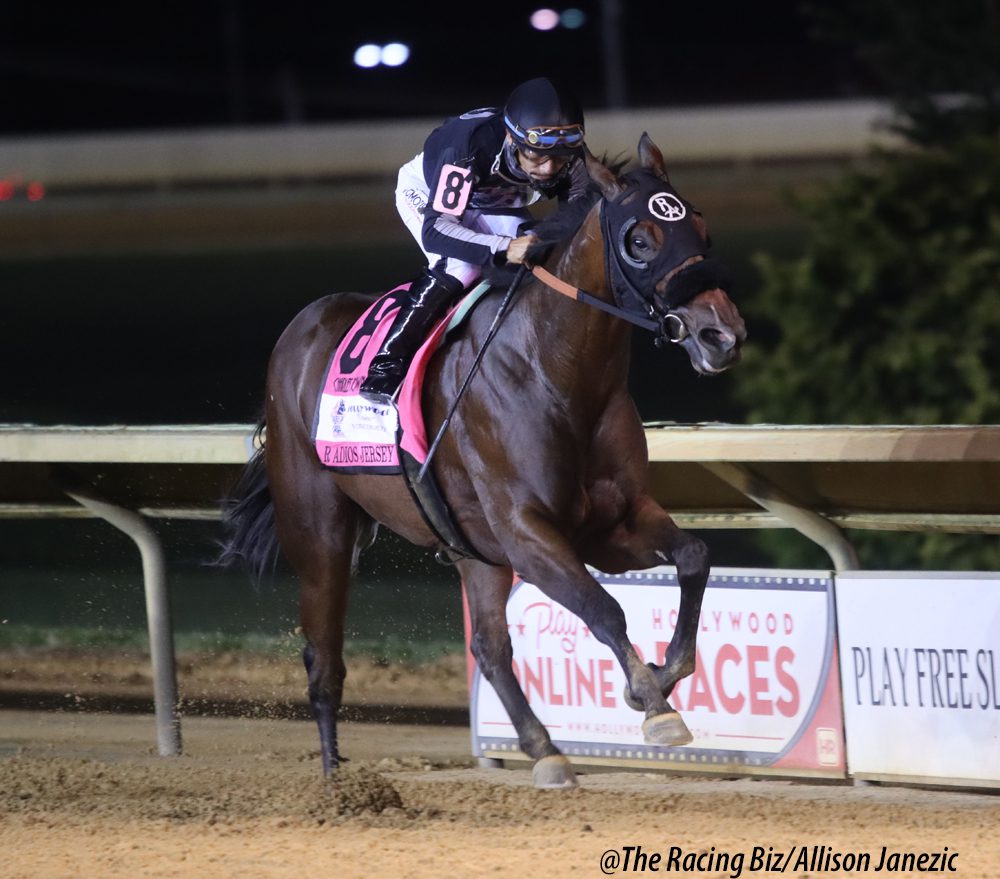 But a post-race drug examination by Industrial Laboratories revealed the presence of Flunixin at a level of 1,121 ng/ml. Flunixin is permitted up to a threshold of just 20 ng/ml in West Virginia. Flunixin is a nonsteroidal anti-inflammatory drug.
Baxter, who trains R Adios Jersey for Averill Racing LLC and ATM Racing, availed herself of her right to a split sample, which also came back with an overage, and to further testing to confirm that the blood tested was that of R Adios Jersey. It was.
Baxter does retain the right to appeal the stewards' ruling to the state Racing Commission.
According to the ruling, Baxter admitted that R Adios Jersey had been treated with Flunixin or Ketoprofen, another nonsteroidal anti-inflammatory, but told the stewards she "thought the treatment was done within the withdrawal guidelines." The state Racing Commission recommends horses not be treated with Flunixin within 24 hours of a race.
Flunixin is considered a Class 4, drug meaning it may enhance performance but is generally thought to have limited ability to do so.
According to the ruling, it is Baxter's first violation in the class category in the last year. She has no listed violations on www.thoroughbredulings.com.
But in 2020, according to Daily Racing Form, she served a 25-day suspension in Florida after three of her charges tested with impermissible amounts of Flunixin and phenylbutazone. A former exercise rider, she took over the training of Ralph Ziadie's horses after he was denied a license in 2018.
LATEST NEWS